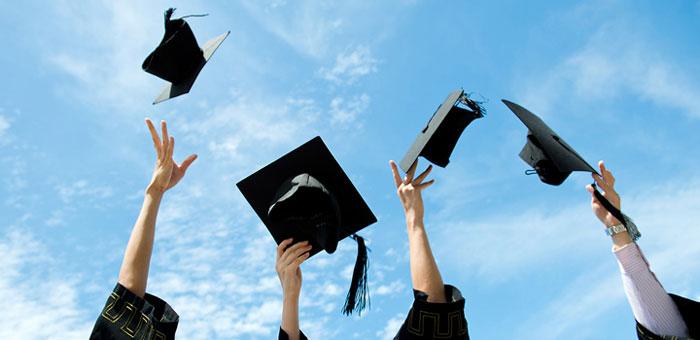 What Does Visual Arts Mean?
Visual arts or just "visual art" includes art forms such as drawing, painting, sculpture, crafts, printmaking, and photography. Visual art may also be used to describe art produced by digital means. Animation, film, and graphic design can be considered visual art. Visual art does not include art forms such as music. 
Coursework for Visual Arts Programs
Students interested in a degree in visual arts have several degree options to choose from including a Bachelor of Arts (B.A.), Bachelor of Fine Arts (B.F.A.), Master of Art (M.A.), and Master of Fine Art (M.F.A). Some schools may offer associate degrees or certificate programs. An associate degree or certificate may be enough in some cases, but overall, most employer's prefer a bachelor's degree or higher, depending on the position.
The typical undergraduate visual arts program curriculum consists of courses in animation, art history, film, graphic design, photography, print media and foundation, and video. Although a number of concentrations are usually available from Animation to Print Media, students will be required to take many of the same foundation courses, regardless of concentration.  Foundation courses may include Visual Concepts I-IV, Drawing, Introduction to Art and Media, Studies in Visual Culture, Post Modernism, and Topics in Art History and Visual Culture. 
Other requires courses may include Introduction to Painting, Introduction to Photography, Ceramics, 2D Design, 3D Design, Introduction to Computer Based Art, Figure Drawing, Water Color, Sculpture I, Introduction to Photography, and Black and White Photography. 
During the final year of study, visual arts students will have the opportunity to complete an internship. Some internships offer pay while others offer school credit only. Whether paid or not, an internship is an excellent opportunity to gain hands-on experience and make valuable contacts in multiple industries from animation to photography to web design. 
What Can I do with a Degree in Visual Arts?
The list of career options for visual artists is endless. Because the education and training for this field covers multiple areas of traditional and digital art, job titles vary greatly from 3-D renderer to jewelry crafter. Just a few popular job titles include animator, cartoonist, comic book artist, commercial artist, fine artist, drafter, craft artist, exhibition designer, glass blower, graphic designer, illustrator, industrial designer, and instructor.
Schools to Consider: 
Selected Campus Locations:
Animation Career Review Rankings:
Top 50 Nationally for Animation (#27) - 2019
Top 50 Nationally for Game Design (#24) - 2019
Top 10 in Florida for Graphic Design (#4) - 2019
Selected Campus Locations:
Selected Programs:
Animation Career Review Rankings:
Top 50 Nationally for Animation (#21) - 2019
Top 50 Nationally for Game Design (#28) - 2019
Top 40 Nationally for Illustration (#40) - 2019
Selected Campus Locations: