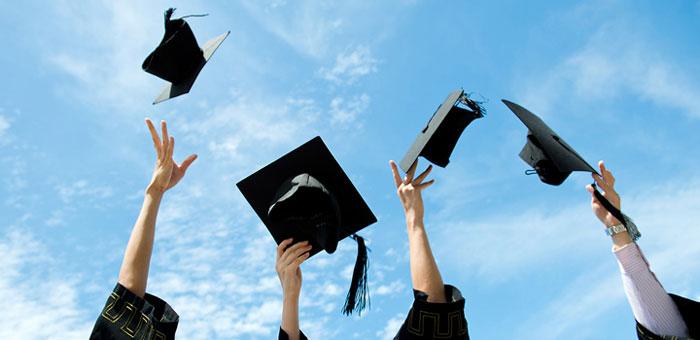 What Coursework is Included in a Typical Visual Arts Program? ACR Takes a Look.
Types of Courses for Visual Arts Programs
2D and 3D Design
Contemporary Drawing
Digital Media: Animation
Digital Media: Typography
Life Drawing
Modern Art History
Multimedia Studio
Painting I-IV
Photography
Printmaking
Screen Printing
Sculpture I-IV
Special Studies in Ceramics
Visual Storytelling and Reporting
What is Visual Arts?
Visual arts includes art forms such as drawing, painting, sculpture, crafts, printmaking, and photography. Visual arts may also be used to describe art produced by digital means. Animation, film, and graphic design are examples.
What are the Types of Courses for Visual Arts Programs?
Programs such as the Visual Arts BFA at Duke University's Trinity College of Arts & Sciences provide students with practical experience in painting, photography, drawing, digital imaging, interface design, book art, figure drawing, modeling and simulation, sculpture, and more. The major will enhance students understanding of art both within the history of culture and as individual human achievement. Lower-level courses emphasize the fundamentals of drawing, color, and form; upper-level courses encourage the students to develop a more individual conceptual approach and style, within the context of historical precedents and traditions.
Visual arts students will receive hands-on practice in areas such as film/video/digital, graphic design, painting, photography, printmaking, and sculpture. Courses may include:
2D and 3D Design
Advanced Visual Field Reporting
Contemporary Drawing
Digital Media: Animation
Digital Media: Typography
Digital Media: Web
Drawing
Etching
Life Drawing
Modern Art History
Multimedia Studio
Painting I-IV
Photography
Printmaking
Screen Printing
Sculpture I-IV
Special Studies in Ceramics
Visual Storytelling and Reporting
In the last year of the program, visual arts students will have the opportunity to complete an internship. Some internships are paid + school credit, while others offer school credit only. Paid or not, internships offer an excellent opportunity for students to gain hands-on experience and make valuable contacts in industries from animation to web design. 
What Can I Do With a Degree in Visual Arts?
The list of visual arts careers is endless. The Department of Visual Arts at Southeastern Louisiana University provides the following list of career options for visual arts graduates.
Advertising Artist
Advertising Designer
Aerial Photographer
Airbrush Artist
Animator
Antiques Dealer
Architectural Model Builder
Art Administrator
Art Buyer
Art Conservator
Art Critic
Art Dealer
Art Director
Art Exhibition Coordinator
Art Historian
Art Teacher
Art Therapist
Artist
Assistant Curator
Auctioneer
Audio Visual Artist
Bank Note Designer
Billboard Artist
Book Illustrator
Book Jacket Designer
Bookplate Artist
Business Card Artist
CAD Designer
Calligrapher
Caricaturist
Cartoonist
Catalog Illustrator
CD Cover Designer
Ceramic Artist
Color Expert
Copyist Illustrator
Costume Designer
Courtroom Sketcher
Decorator
Direct Mail Artist
Display Artist/Designer
Drafter
Editorial Illustrator
Engraver
Engrosser
Environmental Designer
Etcher
Exhibit Designer
Fabric Designer
Fashion Designer
Filmmaker
Floral Designer
Furniture Designer
Gallery Owner
Glass Blower
Graphic Designer
Graphics Art Technician
Greeting Card Illustrator
Impressionist
Interior Decorator
Internet Web-page Designer
Jewelry Designer
Kitchenware Designer
Label Designer
Layout Artist
Letter Designer
Magazine Cover Artist
Medical Illustrator
Memorial Designer
Millinery Designer
Motion Picture Animator
Motion Picture Artist/Set Designer
Municipal Graphic Designer
Mural Artist
Museum Artist
Newspaper Illustrator
Photojournalist
Printing Designer
Printing Layout Artist
Product Illustrator
Production Artist
Silhouette Artist
Silkscreen Artist
Stained Glass Artist
Stencil Cutter
Still Photographer
Textile Designer
Topographer
Toy Designer
Trademark Designer
Transporter
Urban Designer
Schools to Consider: