Visual arts is a broad field that combines elements of film, photography, animation, interactive art, graphic design, video, print media, and more. A typical program requires coursework in the areas listed above, as well as other coursework in art history and foundation. A typical program offers concentrations in animation/interactive media, cinematic arts, intermedia, photography, and print media. This means, graduates are versatile enough to fit into a large number of careers such as animator, art therapist, textile designer, set designer, museum curator, forensic artist, and more.
Fortunately, the state of Ohio has an excellent reputation in the world of art and art education. This is good news for aspiring visual artists interested in pursuing a degree and a career in visual arts in The Buckeye State. For starters, Ohio is home to a number of major art museums such as Columbus Museum of Art, Cincinnati Art Museum, Cleveland Museum of Art, The Dayton Art Institute, and the Toledo Museum of Art. Aspiring artists will also fine hundreds of small to mid-sized art galleries that promote all types of art from traditional to digital to experimental.
Next, Ohio is home to a wide variety of arts organizations and more than 20 top schools for aspiring artists and designers. Just a few Ohio arts organizations include the Dublin Arts Council, Ohio Arts Council, the Ohio Art League, The Ohio Art Education Association, and the Ohio Alliance for Arts Education. Just a few of the top art schools here include the Art Academy of Cincinnati, Cleveland Institute of Art, Ohio University, Franciscan University of Steubenville, and Ohio Wesleyan.
While Ohio is home to many art and design schools, only a few offer programs for visual artists. However, these schools are among the top schools in the nation for visual artists, illustrators, and more.
Ohio Visual Arts Schools
According to the most recent report by the National Center for Education Sciences, Institute of Education Sciences (NCES IES), Ohio is home to 215 accredited colleges and universities. The state has the sixth largest collection of colleges in the nation behind California, New York, Pennsylvania, Texas, and Florida.  More than half a million students attend college in the state, with 2,500+ enrolled in Ohio's top art and design schools alone. Continue reading to learn more about Ohio's top schools for aspiring visual artists and what they have to offer.
Columbus
Columbus College of Art & Design - Degrees Offered: B. F. A. Advertising and Graphic Design, Animation, Illustration and Media Studies; M. F. A. Visual Arts: New Projects
Dayton
University of Dayton - Degrees Offered: B. F. A. Visual Communication Design, Visual Arts with Concentration in Illustration
More Visual Arts related programs to consider: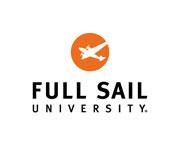 Request info
Selected Campus Locations:

Request info
Selected Campus Locations:
Selected Programs:
Employment and Salary Trends for Ohio Visual Artists
According to the most current report by the Bureau of Labor Statistics (March 29, 2012), the state of Ohio is home to 53,830 artists and designers. Between 2002 and today, the population has fluctuated quite a bit. In 2002, the state was home to 55,470 salaried artists and designers. In 2006, the population was 53,560, and in 2008, it reached its highest point during a 10-year period when the population jumped to 56,330.
Salaries haven't fluctuated at all. In fact, salaries for Ohio artists and designers have been on the rise since 2002. Ohio artists averaged $36,220 in 2002, $41,090 in 2006, and $42,140 in 2008. Today, Ohio artists earn $44,060 a year.
It is important to note that salaries and employment growth vary by field, job title, and more. For example, visual artists working as art directors have one of the highest average salaries among working artists (and most other professions). In the state of Ohio, art directors average $82,840 per year, up from $61,060 in 2002.
Ohio was home to 670 art directors in 2002. Today, the state is home to 1,140 salaried art directors. Visual artists such as set designers average around $55,080 in the state of Ohio, up from $37,570 in 2002. However, employment growth for this group has decreased since 2002, from 410 to 130 today.