Illinois is the nation's fifth largest state and it is home to the country's third largest city—Chicago. The city of Chicago is more than just a large city. It is an art and culture capital, with more major museums than most other states. One of the most famous, however, is the 150-year-old Art Institute of Chicago. According to the Art Institute website, the museums "collection now encompasses more than 5,000 years of human expression from cultures around the world." Other major Chicago museums include the renowned Museum of Contemporary Art (MCA), and the Smart Museum of Art (of the University of Chicago).
Visual art, visual communications, and other forms of art and expression are a huge part of the city's culture. Because of this, aspiring artists of all kinds come here to study and live. Art and design students have several dozen excellent schools to choose from such as the School of the Art Institute of Chicago (SAIC), Tribeca Flashpoint Media Arts Academy, The American Academy of Art, Columbia College, and DePaul University. Continue reading to find out which schools are popular among aspiring visual communications artists and what they have to offer.
Illinois Visual Communications Schools
Illinois is home to 181 Title IV degree-granting institutions, according to the Institute of Education Sciences' (IES) latest report. The state's large collection of colleges includes traditional colleges and universities, art and design schools, technical schools, and specialty schools. As stated, many of the state's schools offer art and design programs, but three standouts offer top-shelf visual communications programs. They include Bradley University, Northern Illinois University, and the School of the Art Institute of Chicago, of course.

Chicago
School of the Art Institute of Chicago - Degrees Offered: B. F. A. with departmental or interdisciplinary emphasis; SAIC departments include Animation, New Media and Visual Communication Design.  M. F. A. Visual Communication Design
DeKalb
Northern Illinois University - Degrees Offered:  B. F. A. Design – Visual Communication, Illustration, Time Arts; M. F. A. Studio Art, Studio Art – Design, Time Arts

Peoria
Bradley University - Degrees Offered:  B. A., B. S., B. F. A. Art with Concentration in Graphic Design; B. A., B. S. Interactive Media with Concentration in Animation and Visual Effects, Game Design or Web and Application Design; M. A., M. F. A. Drawing/Illustration, Visual Communications and Design
More Illinois Schools with Visual Communications related programs:  

Request info
Selected Campus Locations:
Selected Programs: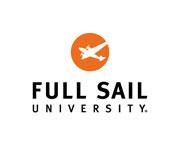 Request info
Selected Campus Locations:
Employment and Salary Trends for Illinois Visual Communications Professionals
According to the most recent report by the Bureau of Labor Statistics (March 27, 2012), Illinois is home to 70,530 arts, design, entertainment, and media professionals. This includes visual communications professionals, multimedia artists, graphic designers, art directors, and more. This figure has increased slightly since 2002, when the state was home to 69,000 professionals in this field. 
Salaries are up as well. The average salary for Illinois artists and designers was $39,250 in 2002. As of March 27, 2012, the average salary was $49,280 per year. It is important to note that salaries vary by industry, education, company, experience, location, and more.
Visual communications professionals work in a variety of fields from advertising to graphic and web design. Common job titles include art director, graphic designer, advertising photographer, commercial artist, web designer, multimedia artist, and communication designer. The average salary for an art director living in Illinois is around $93,170 per year. Graphic designers average $51,120 per year, and multimedia artists average around $56,680 per year.
Some of the highest paid visual communications professionals living in cities such as Chicago, Joliet, Aurora, and Naperville. They average around $62,000 per year, while the state average is around $59,000. Other cities such as Rockford, Champaign, Peoria, and Springfield average between $51,000 and $55,000 per year.