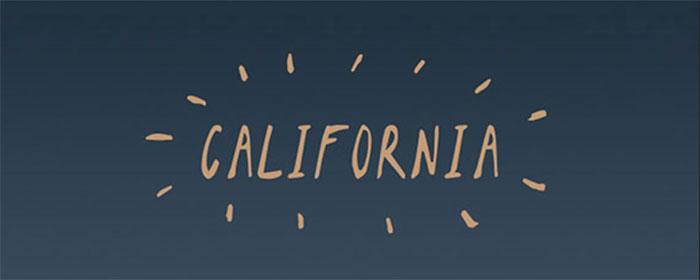 There's no better place on the map for aspiring visual effects artists than California. The Golden State is home to more artists than any other state in the U.S., and the entertainment industry here is the largest in the world. The state is home to top film studios such as DreamWorks, 20th Century Fox, Metro Goldwyn Mayer (MGM), Fox Searchlight, Universal Studios, Focus Features, Columbia Pictures and more. Although the Los Angeles area is the top location for aspiring visual effects artists, they can also find active scenes in San Jose, San Francisco, Sunnyvale, Santa Clara, San Mateo, Redwood City, Long Beach, and Glendale.
In addition to plenty of job opportunities, aspiring visual effects artists in California will find an endless number of renowned schools that offer top-tier visual effects programs as a well as animation, game, film, and other similar programs. Some cater to artists and designers only, while others are part of a larger, traditional university. Art Center College of Design, California College of the Arts, University of California Los Angeles (UCLA), and California Institute of the Arts, are just a few popular universities for aspiring artists and designers.
California Visual Effects Schools
According to the latest Institute of Education Sciences (IES) report, California is home to a staggering 454 accredited Title IV degree-granting schools. This means, California is home to more colleges than any other state. California's coveted collection of colleges offer the widest variety of art and design programs in the U.S., if not the world. Scroll through the list below to review California's most popular schools for aspiring visual effects artists and what they have to offer. 
Emeryville
Ex'pression College for Digital Arts - Degrees Offered: BAS Animation and Visual Effects, Motion Graphic Design
Hollywood
Gnomon School of Visual Effects - Degrees Offered: Gnomon School of Visual Effects offers one-, two- and three-year Certificate Programs in Entertainment Design, Digital Production for Entertainment and Entertainment Design for Digital Production.
Orange
Chapman University - Degrees Offered: BFA Digital Arts with Emphasis in Animation or Visual Effects
San Francisco
Academy of Art University - Degrees Offered: Certificate, AA, BFA, MFA Animation and Visual Effects
Valencia
California Institute of the Arts - Degrees Offered: BFA Character Animation or Experimental Animation; MFA Graphic Design (with or without specialization in Motion Graphics), Art and Technology, Experimental
Another school worth considering is The Art Institute of California (AI). AI has several locations that offer a BS Visual Effects and Motion Graphics. They include Los Angeles and Orange County (Santa Ana).
More Schools to Consider:

Request info

Selected Campus Locations:

Selected Programs:
Employment and Salary Trends for California Visual Effects Artists
Visual effects artists are members of the "multimedia artists and animators" category. According to the Bureau of Labor Statistics (BLS), the number of jobs in this field reached 68,900 in 2014, up from 28,400 in 2010. In the State of California, the number of jobs/professionals in this field is 9,560, up from 8,840 in 2012. This means, California has the highest employment level in this occupation followed by New York (2,510), Washington (1,970), Texas (1,580) and Georgia (1,450).
California-based multimedia artists and animators average around $82,170 per year up from $68,360 in 2002. Nationwide, animators and multimedia artists average $61,370 per year, down from $68,060 in 2012. A large number of visual effects artists are self-employed and, on average, earn more. According to the BLS, as of March 27, 2012, independent workers in this field averaged around $73,030 per year. 
It is important to keep in mind that salaries for visual effects artists (independent or salaried) still vary based on a number of factors such as industry, experience, company, location, and more. For example, visual effects artists working in the Los Angeles-Long Beach-Glendale metro area average around $83,260 per year, while artists working in the San Francisco-San Mateo-Redwood City metro area average $87,690 per year. Further, although still impressive, California's motion picture and video industry currently pays the lowest average salary at $73,950 per year, while the wholesale electronics market pay the highest at $81,760.
Awesome Animation Fact: Toei Animation studio currently produces a weekly output of five to six, 30-minute animated TV series and one full-length feature animation every one to two years.  About 200-250 people, including clerical workers, staff the studios regularly. For almost all of the TV animations, external studios also work for hire. For each TV series, the average number of involved staff ranges from 50 to 100. –Mayumi Tachikawa, Animation World Magazine