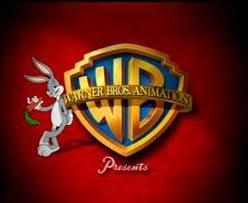 What does it take to get a job with Warner Bros. Animation? What is it like working at Warner Bros. Animation? ACR takes a look:
About Warner Bros. Animation
Warner Bros. Animation is a division of Warner Bros. Entertainment. Both belong to the Time Warner Family. Warner Bros. Animation has literally hundreds of animated films and television series to its credit from Curious George to Scooby Doo on Zombie Island to The Iron Giant. The most recent and upcoming productions include Justice League: Doom, Green Lantern: The Animated Series, Batman: Year One, Thundercats, and All-Star Superman. While the company does work on productions outside of the family from time to time, its main focus is Time Warner's DC Comics stories and characters.
Warner Bros. Animation has been producing animation since the 1980s. The company is known for churning out animated TV programs, animated and direct-to-video films, and online shorts. With offices in Atlanta, Los Angeles, New York, and London, Warner Bros. employs hundreds of animators, producers, directors, and other artists in both television and film production.
Warner Bros. Animation Jobs
Like other companies, Warner Bros. Animation is always looking for seasoned artists and animators. If you are interested in working with the company, you may apply through the Time Warner career website (www.warnerbroscareers.com). You can begin by searching for open positions. If you find open animation positions and you would like to apply, you will have to select the job and the system will prompt you to create an account. Once you have created an account, you will be prompted to upload your resume/CV. If the company is interested in speaking with you, they will contact you, as they cannot respond to all submissions.
Warner Bros. Animation Salaries
Salaries for Warner Bros. Animation Studios employees are unavailable. However, average salaries for animators living in Atlanta, Los Angeles, and New York, are available through the Bureau of Labor Statistics (www.bls.gov.). Atlanta animators average $54,530 per year, while Los Angeles animators average $76,360-$76,920 per year. New York animators average around $66,270 per year and across the nation, animators earn a mean annual salary of $63,440. It is important to keep in mind that many animators are self-employed and can earn much more (or much less) than state, city, and national averages.