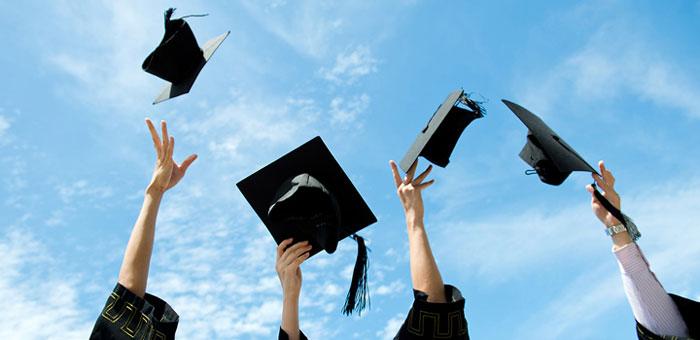 Artistic talent, creativity and excellent communication skills are important qualities every aspiring animator must have. But these qualities alone won't prepare you for the competitive world of animation. The industry is so advanced, that animators must have outstanding computer skills in order to master industry software and computer applications as well as software designed specifically for any given animation studio. While some animators consider themselves self-taught, the vast majority obtain the skills they need through an animation program. Even for the self-taught, earning a degree is a safe bet as most employer's prefer to hire candidates that hold a bachelor's degree or higher. 
While pure animation programs are plentiful and cover all bases, so many industries rely on animation that the craft is often a component of many other degree programs. Think advertising, marketing, multimedia art, interactive media, computer graphics, graphic design, game design, game art, art, architecture, art and design, and even law and medicine. Some of these programs offer optional electives that cover major areas of animation while others may offer a focus, specialization, concentration, option, or minor in animation. In these cases, the program will often delve deeper into the art of animation. Finally, many schools also offer hybrid programs (i.e. Film & Animation, Animation & Digital Art, Film/Video/Animation, etc.) that may cover just as many bases as pure animation programs do.
Whatever the program title may be, most animation programs lead to a BA, BFA, MA or MFA, although some schools (primarily overseas) offer a PhD in animation. If computer science or other related area is involved, the program may lead to a BS or MS. Before we list all of the different program possibilities for aspiring animators, let's take a look at the curriculum for one of the nation's top pure animation programs alongside the curriculum for a school that offers one of America's best animation and digital arts programs. 
At the end of the day, we think you will agree that whether pure or not, a top program will provide all of the education and training needed to be successful in the animation industry—and a few others. 
Savannah College of Art and Design (SCAD), BFA in Animation Curriculum 

Savannah College of Art and Design (SCAD) offers BFA, MA, and MFA degrees in Animation. The school also offers a Minor. The program is offered at the Atlanta, Hong Kong, and Savannah campuses. The major curriculum consists of 75 hours and students may choose 10 hours of additional free electives to enhance their degree. Total course of study is 180 hours.
Foundation Studies: 35 hours 
Drawing I: Form and Space
Drawing II: Composition and Media
Life Drawing I
Design I: Elements and Organization
Color: Theory and Application
Design II: 3-D Form in Space
— Studio elective 
General Education: 60 hours
Survey of Western Art I
Survey of Western Art II
20th-century Art
Advanced Survey of Computer Art Applications
COMM 105 Speaking of Ideas
ENGL 123 Composition
LIBA 288 Media Literacy Theory
— ARLH or ARTH elective
— ENGL elective
— General education elective*
— Mathematics/natural sciences elective*
— Social/behavioral sciences elective*
Major Curriculum: 75 hours 
ANIM 180 Action Analysis I
ANIM 202 Principles of 2-D Animation
ANIM 223 History of Animation
ANIM 250 Digital Form, Space and Lighting
ANIM 252 Principles of 3-D Animation
ANIM 270 Principles of Screen Design
ANIM 280 3-D Character Setup and Animation
ANIM 312 2-D Animation Production†
ANIM 313 3-D Animation Production†
ANIM 385 Concept Development for Animation
ANIM 390 Animation Professional Development
ANIM 408 Senior Animation Project I
ANIM 448 Senior Animation Project II
ANIM 488 Animation Postproduction
Collaboration‡
— ANIM, CHAR, DANC, DWRI, FILM, ITGM, MOME, MUST, PERF, PREV, PROD, SDGM, SNDS, SOEA, TECH, TELE, THED or VSFX elective‡
University of Southern California (USC), John C. Hench Division of Animation and Digital Arts of the School of Cinematic Arts, BA in Animation and Digital Arts Curriculum
USC's BA in Animation and Digital Arts offers multiple areas of concentration including Character Animation, Experimental Animation, 3-D Computer Animation, Visualizing Science, Interactive Animation, and Visual Effects. The four-year program requires 128 units, including a minimum of 16 lower-division units and a minimum of 26 upper-division units in Cinematic Arts.
General Education Requirements
The general education component of the program requires eight courses in six Core Literacies, plus two courses in Global Perspectives (which may double-count with courses in the Core Literacies) and two courses in writing.
Required Courses 
Reality Starts Here Units: 2
Introduction to the Art of Animation Units: 2
Introduction to the Art of Movement Units: 2
Intermediate Animation Production Units: 3
Introduction to 3-D Character Animation Units: 3
3-D Character Performance Animation Units: 3
Expanded Concepts in 2-D/3-D Animation Units: 3
Professionalism of Animation Units: 2
Ideation and Pre-Production Units: 2
Senior Project Units: 4
Senior Project Units: 4
The World of Visual Effects Units: 2
Writing for Animation Units: 2
History of Animation Units: 2
Introduction to Drawing: Studio Projects, Methods, Materials Units: 4
Introduction to Cinema Units: 4 or
History of the International Cinema II Units: 4 
One course must be taken from the following list: 
Directed Studies Units: 2
Internship in Cinematic Arts Units: 1, 2, or 4
Directed Research Units: 1, 2, 3, 4, 5, 6, 7, 8
Two units must be selected from the following list:
USC Dornsife College of Letters, Arts and Sciences — Physical Education 
Self-Defense Units: 1
Self-Defense Units: 1
Yoga Units: 1
Yoga Units: 1
USC Kaufman School of Dance 
Modern Dance Units: 2
Modern Dance Units: 2
Jazz Dance Units: 2
Jazz Dance Units: 2
Jazz Dance Units: 2
International Style Ballroom Dance Units: 2
International Style Ballroom Dance Units: 2
Tap Dance Units: 2
Tap Dance Units: 2
USC School of Dramatic Arts
Improvisation and Theatre Games Units: 2
Movement for Actors Units: 2
One course must be taken from the following list: 
Race, Class, and Gender in American Film Units: 4
History of the American Film, 1925–1950 Units: 4
History of the American Film, 1946–1975 Units: 4
Non-Fiction Film and Television Units: 4
Studies in National and Regional Media Units: 4
African American Cinema Units: 4
Censorship in Cinema Units: 4
Film and/or Television Genres Units: 4
Film and/or Television Style Analysis Units: 4
Transmedia Entertainment Units: 4
The Different Degree Programs for Animators 
Besides "animation," we found well over 50 different types of programs for aspiring animators—too many to list here. So, the following is a list of around 30 programs (and where to find them) to help you get started.  
1. BFA Character Animation; BFA, MFA Experimental Animation: California Institute of the Arts (CalArts), Valencia, California 
2. BFA Computer Animation: Ringling College of Art and Design, Sarasota, Florida 
3. BFA Film/Animation/Video (BFA FAV): Rhode Island School of Design (RISD), Providence, Rhode Island <
4. BS in Computer Science with an Animation Emphasis: Brigham Young University (BYU), Provo, Utah  
5. BA in Film & Television (features a full year of animation studies, followed by an internship), Animation Workshop MFA: University of California Los Angeles (UCLA), Los Angeles, California  
6. BFA Digital Arts with Concentrations in 3-D Animation and Motion Arts, and 2-D Animation, MFA Digital Animation & Motion Arts: Pratt Institute, Brooklyn, New York
7. BA Film & Television with an Animation Core in Production: New York University, New York, New York (NYU)<
8. BFA, MFA Art with an Emphasis in Art and Technology, MFA Design with a track of study in Digital Animation and Interactive Media: The Ohio State University, Columbus, Ohio 
9. BFA, MFA Film & Animation: Rochester Institute of Technology (RIT), Rochester, New York <
10.  BFA Electronic & Time-Based Media with a Focus in Animation; Bachelors in Integrative Design, Arts and Technology (IDeATe) with a Concentration in Animation and Special Effects: Carnegie Mellon University, Pittsburgh, Pennsylvania
11.  BFA, MFA Animation & Visual Effects with an Emphasis in 3D Animation or Traditional Animation: Academy of Art University, San Francisco, California 
12.  BFA Art with an Emerging Media Track/Character Animation Specialization or Emerging Media Track/Experimental Animation Specialization: University of Central Florida, Orlando, Florida 
13.  BA in Cinema Art + Science with an Animation focus: Columbia College Chicago, Chicago, Illinois 
14.  BFA, MFA Design and Technology; BFA Communication Design: Parsons The New School for Design, New York, New York <
15.  BA Arts and Technology (BA ATEC), MA ATEC, MFA ATEC, PhD ATEC: University of Texas at Dallas, Dallas, Texas
16.  BFA, MFA in Studio with a Concentration Animation: School of the Art Institute of Chicago (SAIC), Chicago, Illinois 
17.  BFA Animation/Illustration: San Jose State University San Jose, California 
18.  BFA Digital Art and Animation: Digipen Institute of Technology, Redmond, Washington <
19.  BFA Entertainment Art/Animation: California State University-Fullerton, Fullerton, California 
20.  BS Electronic Media, Arts, and Communication (EMAC) with a Concentration in Digital Storytelling (Animation, Video, Game Design); BS in Electronic Art (BS EART) with a Concentration in Visual Arts & Animation: Rensselaer Polytechnic Institute, Troy, New York <
21.  BFA Motion Picture Arts – Animation and Digital Arts: Florida State University Tallahassee, Florida 
22.  BS Entertainment Design with a Track in Character Animation: Art Center College of Design, Pasadena, California
23.  BA Digital Media with an Animation Major: Otis College of Art and Design, Los Angeles, California 
24.  BFA Art and Design with a Focus in Animation; Master of Art + Design (Animation): North Carolina State University Raleigh, North Carolina 
25.  BA, BFA Visual and Media Arts with a Specialization in Animation and Motion Media;  MFA Media Art with Computer Animation (study area): Emerson College Boston, Massachusetts
26.  BS, MS Computer Graphics Technology with a Specialization in Computer Animation, 5-Year BS/MS in Computer Graphics Technology: Purdue University, West Lafayette, Indiana 
27.  BS Media Arts and Animation: The Art Institute of California - San Francisco, San Francisco, California 
28.  BFA Computer Art & Animation: Syracuse University, Syracuse, New York 
29.  BFA Digital Media with a Motion Graphics Concentration: Kansas City Art Institute, Kansas City, Missouri 
30.  BS, MS, MFA Visualization: Texas A&M University, College Station, Texas
Non-Degree Programs for Animators 
There are a number of schools that offer animation programs that allow students to skip general education and other coursework and dive right into animation. These programs typically lead to a Certificate of Completion or Diploma. While employers prefer to hire animators with a degree (as mentioned), some routinely recruit candidates from several outstanding non-degree programs offered at Animation Mentor in Emeryville, California, Gnomon School of Visual Effects in Los Angeles, and The Digital Animation & Visual Effects School (DAVE School), Orlando. These intensive programs lead to a Diploma or Certificate and prepare students for immediate employment in the animation industry. In fact, many graduates have been hired at major studios such as Pixar, DreamWorks, Walt Disney Animation Studios, Industrial Light & Magic, Industrial Light & Magic, Sony Pictures Imageworks, Nickelodeon Animation, Rhythm & Hues, Marvel Entertainment, Laika Entertainment, Digital Domain, Blizzard Entertainment, Reel FX, and Electronic Arts.
Keep in mind that these programs are the exception. If you are considering a certificate or diploma program, make sure that the school/program is accredited by an agency recognized by the U.S. Department of Education. If not, just make sure the school has a stellar reputation in the industry. 
To find other top animation programs, check out the Top 50 Animation Schools and Colleges in the U.S. – 2016. 
Tip: The programs on our list are offered a number of other schools, so simply drop the program name into your favorite search engine to explore these additional options. 
Sources 
 "BA - John C. Hench Animation & Digital Arts." John C. Hench Animation Digital Arts BA. University of Southern California (USC), 2016. Web. 22 Aug. 2016. 
"B.F.A. in Animation Curriculum." SCAD.edu. Savannah College of Art and Design (SCAD), 2016. Web. 22 Aug. 2016. 
Staff, ACR. "Top 50 Animation Schools and Colleges in the U.S. – 2016." Animation School, College & Program Profiles and Animation Career, Salary & Employment Statistics. Animation Career Review, 02 May 2016. Web. 21 Aug. 2016.