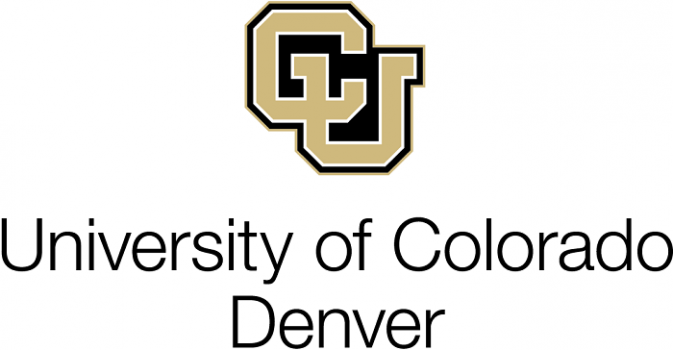 Taylor Schulze is a senior studying animation at University of Colorado, Denver's Digital Animation Center (DAC).
The Digital Animation Center (DAC) at The University of Colorado Denver provides an experience that far exceeds what I expected from a degree program, especially in the areas of Modeling and Animation. While the education is excellent and ranks high among university animation programs, what really sets the program at CU Denver apart is the sense of camaraderie and family within the department of 3D Graphics and Animation.
The students and faculty at the DAC are incredibly close knit. With only a select number of students being admitted into the program each year, 5 full time animation professors, and one floor in which all the animation classes are taught, everyone knows each other and spends a lot of time together. The size of the program allows for activities like DAC movie night (where students and teachers go out to dinner and a movie each month), Maquette club (where students come to hang out and work on clay sculptures), and smaller groups like the students and faculty who play Dungeons and Dragons together every week. The culture of the DAC revolves around an intimate sense of community. Thus culture ultimately allows for failure, questions and honest critique of assignments and individual work by both faculty and experienced students. Everyone wants to see you succeed and has a genuine interest in helping to make that happen. This sense of camaraderie is unique and an incredibly hard thing to find that at the colligate level.
The DAC is a place that encourages individuals to work hard and play hard. Without sugar-coating the curriculum, animation is difficult work and has a huge learning curve. Some may say that some computer programs for animation have a learning cliff! Students must be willing to put in the long hours and be willing to put in time outside of class to further delve into the programs and information available in order to succeed in an industry like this. Animation is hard to learn and even harder to do well. There is only so much that can be taught in the short time we are in the classroom, but the professors and dedicated students are always willing to help anyone who wants to know more and increase their skills. This is not a program for slackers.  That being said, the community of the DAC is a supportive one and this program is incredibly rewarding.
With most of our professors still active in the industry, the DAC is on the cutting edge of technology and is constantly updating its curriculum and programs to teach its students what they need to land a job at gradation.  Our small group has had many students chosen for internships and jobs at animation studios such as Pixar, Disney, and Sony Image works.
The culmination of the degree is in a 4-semester capstone where students write and produce an animated short film. This is an amazing opportunity to gain real-world experience working in an animation pipeline and results in a show stopping demo reel and resume to help set you apart from the crowd at graduation.
The DAC is in the heart of downtown Denver and therefor has tons of things to do and see just steps outside of the lab doors, such as 16th street mall, Mile High stadium, Elitch Gardens and the Pepsi Center, but with a environment like the DAC you may never want to leave.