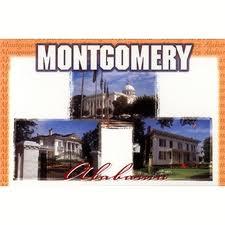 The Apple App Store features nearly half a million apps, with hundreds more uploaded every day.  Apps are used for playing games, taking notes, hearing or broadcasting local news, utilizing search engines and finding out where lightning struck, among a long list of other fascinating functions.  Many modern-day high tech professionals in Montgomery, Alabama maintain steady employment as app developers.
Montgomery Schools and Training Programs for App Developers
Aspiring app developers attending local schools typically major in computer science, but also study digital graphics, online marketing and other relevant topics.  Colleges of computer science and programming in Montgomery, Alabama include Amridge University, Faulkner University and Alabama State.
Online educational options also exist.  Popular accredited virtual colleges with programming and graphics divisions include Colorado Christian University, ECPI, Keller Graduate School of Management, Post University and Walden University, to name just a few. 
Working as a Mobile App Developer in Montgomery, Alabama
App developers residing in Montgomery, Alabama often work as consultants for local programming services like Contact Network, Med Connect, Online Montgomery, SVK Systems and Zekeware, for instance.  Some local app design professionals team up with developers of prepackaged software.  Leading examples include Computer Sciences Corporation, CDO Technologies, Simplifi Technology, Business Software Engineering and Sumaria Systems.  Other Montgomery companies recruiting app developers can include interactive game designers, IT corporations, structural engineering firms, real estate agents and educational service providers, among others. 
According to the Bureau of Labor Statistics, professional full time app developers employed at businesses in the city of Montgomery, Alabama report a mean yearly income of roughly $81,260.  Commercial corporations in Montgomery currently employ about 380 full time app developers. 
Freelance app developers can reasonably expect to make anywhere from $30,000 to well over $200,000 for an app fully designed from start to finish.  It would cost a similar amount to delegate the work to others.  An app developer's salary is largely determined by how much of the work is subcontracted to other tech professionals.  The cost of developing an app is primarily determined by the speed of its server. 
Skills of Mobile App Developers
Development of a successful mobile app requires patience, persistence, exceptional innovation and first-rate organization.  As for technical skills, necessary qualifications for app development include programming, writing, graphic design, web page construction and in-depth knowledge of infrastructure, server development and web-based platforms.  Also crucial are highly developed project management skills and extreme self-motivation.