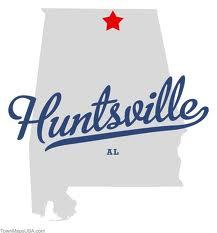 The super media-friendly city of Huntsville, Alabama features as many as 25,000 local businesses and numerous resident artists landing freelance gigs in the field of illustration design.  Huntsville holds a bounty of opportunities for artists seeking employment in this highly specialized visual arts occupation.
Huntsville Schools and Training Programs for Illustrators
Huntsville is a hotbed of art schools, colleges, Universities and private studios offering professional training in different forms of illustration.  Huntsville art colleges with illustration-related degree programs include Oakwood College, Virginia College and Excel School of Fine Arts.  Other aspiring Huntsville illustrators attend accredited, internet-based design schools like The Art Institutes, Full Sail University, Stratford Career Institute, DeVry, University of Phoenix, ITT Tech and quite a few others.  Some online schools also provide physical locations.  ITT Tech has a campus in Madison, a small city not far from Huntsville.
Working as an Illustrator in Huntsville, Alabama
Corporations and private businesses in Huntsville, Alabama that recruit the services of talented local illustrators include music producers, animation studios, IT corporations, advertisers and web designers.  Illustrators design brand logos, product packaging, inventions, promotional materials and more.  Some local illustrators join Huntsville engineering firms like Apt-Research, DMD, Dynetics, Information-Engineering and Tec-Masters, for instance.  Other local artists create compelling commercial illustrations for successful graphic design firms like Cycle-Graphics, Danner Graphics, Graphics-Connection, Salient-Graphics and Studio-Nine-Graphic-Design, among others.
According to data recently collected by the Bureau of Labor Statistics, professional illustration artists employed full time in the city of Huntsville, Alabama claim an average annual earning of about $49,070, with a reported average mean hourly wage of around $23.60.  Huntsville business organizations employ roughly 350 graphic designers (graphic artists and illustrators).  These figures, however, do not reflect the incomes of part time illustrators or local freelance professionals.   
Skills of a Professional Illustrator
Illustrators are highly skilled visual artists who specialize in drawing and coloring visual images.  The best illustration artists can produce compelling, innovative artwork in a variety of styles.  Today's popular drawing styles include fashion illustration, comic art, 3D-realism, abstract art and technical drawing, among others.  Most professional illustrators are also fully familiar with one or more illustration design software programs.  Currently popular varieties include Adobe Illustrator, Photoshop, InDesign, Premier, Corel Draw and Quark Xpress, to name only a few.  Among the most preferred interpersonal skills of professional illustration artists are experience, versatility, reliability, dedication, detail orientation and exceptional natural talent.