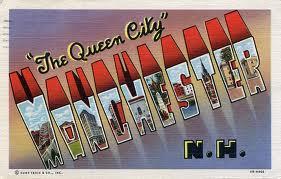 The city of Manchester, New Hampshire features a bustling commercial economy with a diverse collection of local businesses.  Talented visual artists throughout the state are successfully pursuing careers as illustrators.  Manchester corporations maintain an ongoing demand for their services.  Illustration is the most specialized occupation in the field of commercial graphic design.
Manchester Schools and Training Programs for Illustrators
Manchester, New Hampshire is home to several colleges and many dozen private art studios that offer illustration-related classes and degree programs.  Aspiring Manchester illustrators who attend local colleges usually focus on communications and visual arts among other related topics.  Manchester colleges with solid graphic arts programs include Hesser College, Springfield College, New Hampshire Community Technical College and Southern New Hampshire University.
Still, many illustrators residing in Manchester acquire technical skills and degrees online.  Successful accredited online colleges of fine arts include the Academy of Art University, DeVry, Post University, Full Sail University, National University, Stratford Career Institute, University of Phoenix, The Art Institutes and ITT Tech.  In many cases, online schools provide convenient supplemental campuses and local resource facilities.  
 
Working as an Illustrator in Manchester, New Hampshire
Manchester corporations that hire professional illustrators include medical service providers, book publishers, interactive game designers, photo labs and videographers.  Many local artists do commercial illustrations for graphic design firms like Judy Robert Graphic Design, Scribble Graphics, Greenbrier Graphics, Bull Graphics and Carolyn Taylor Graphic Design, to name only a sample.  Other Manchester illustrators do technical drawings for local engineering firms like  Ackroyd Engineering, CMA Engineers, Wright-Pierce Engineering, Jacobs Engineering and Dubois Engineering, among others.   Some local illustrators work for medical illustration service companies like Intermountain Medical, Minuteman Medical or American Medical Staffing. 
Professional illustrators employed full time in the city of Manchester, New Hampshire claim an average salary of about $47,620 per year, with a mean hourly sum of about $22.90.  Companies in Manchester employ roughly 140 full time graphic designers, which include illustrators.  These figures do not apply to the employment stats of local freelancers. 
Skills of a Professional Illustrator
It goes without saying that profession illustration artists are exceptionally skillful at drawing and coloring highly recognizable images, oftentimes with intricate detail or stunning emotional impact.  Illustrators are flexible visual artists, able to adjust their styles and media to accommodate each project, whether campaign art, web design, graphic novels, text illustration or any other form of visual communication.  Illustrators may also be adept at photography, writing and interactive game art.  Most illustrators demonstrate full proficiency with several digital illustration design software applications.  Popular digital illustration programs include Real Draw Pro, Xara, Microsoft Expression Design, Intaglio and Serif Draw.