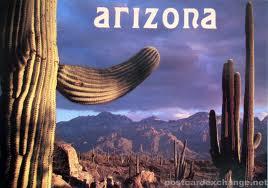 Mobile apps are virally popular these days.  Android, Blackberry and iPhone owners everywhere use apps to take pictures, enhance visual images, see a live webcam view, find the best search engines, create innovative artwork and many thousand other useful purposes.  Arizona app experts lately notice a widening window of local opportunity in this highly technical field of communications design.
Arizona Schools and Training Programs for App Developers
Aspiring Arizona app developers attending local colleges often focus on computer programming.  Accredited Arizona computer science schools include Arizona State with campuses in Mesa, Phoenix and Tempe, Collins College in Tempe, Keller Graduate School of Management in Mesa and College America in Phoenix and Flagstaff. 
Other ways to learn the trade include internet-based schools of programming and graphic design.  Accredited online colleges with computer studies and graphic design programs include Ashworth College, Everest University, Keller Graduate School of Management, Penn Foster Career School and University of Phoenix, to name only a few. 
Working as a Mobile App Developer in Arizona
Many Arizona app developers maintain regular employment at local computer programming firms like Computers & Programming Unlimited in Tucson, Quest Computing in Phoenix, KG Computers in Glendale, Computer Sciences Corporation in Sierra Vista and Mountainboys Computing in Scottsdale, for instance.  Some local app technicians could contract with prepackaged software makers such as Corio in Phoenix, Solid State Networks in Tempe, Better Bytes in Tucson, Kedu Corporation in Scottsdale or Sun Valley Tech Solutions in Mesa.  Other Arizona businesses dealing with app developers might include marketing firms, electrical engineering corporations, automotive manufacturers, wireless service companies and Universities, among others. 
Reports from the Bureau of Labor Statistics indicate that the average reported annual income for full time app developers employed in the state of Arizona is about $89,660, with a reported mean hourly rate of about $43.10.  Companies in Arizona currently support roughly 8,500 full time app development specialists. 
Arizona freelance app developers who are successful might expect a net income starting at around five thousand dollars per app.  The app development process can take anywhere from two weeks to six months or longer.  Some freelance app developers earn revenue by building and maintaining app-related websites. 
Skills of Mobile App Developers
Typically, mobile app developers are naturally persistent, innovative entrepreneurs who babysit a good idea from concept to completion.  App developer skills include programming, graphic design, interactive design and web design, not to mention complete proficiency with computer operating systems and full understanding of web platforms, server development and marketing technique.