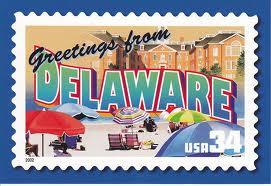 Multimedia editing is among the fastest-growing visual arts professions in today's digital economy.  The state of Delaware offers a surprisingly broad variety of opportunities for local artists pursuing careers in this field.
Delaware Schools and Training Programs for Multimedia Editing
Several colleges, Universities and film schools in Delaware provide training for aspiring multimedia editors.  Delaware colleges offering classes in these skills include Wilmington College in New Castle, Delaware-College-of-Art-&-Design in Wilmington and Delaware State University in Dover, among others.  Students earning degrees in audio-visual editing often major in film photography or communications design.
Some Delaware artists acquire editing skills via virtual film schools.   Accredited online design colleges include the Academy of Art University, Full Sail University, Stratford Career Institute, University of Phoenix, The Art Institutes, ITT Tech and several others.  Some of these cyber schools provide supplemental local facilities.  University of Phoenix has a campus in Wilmington.
Working as a Multimedia Editor in Delaware
A deluge of Delaware businesses hire professional multimedia editors.  These include software developers, game designers, website consultants, film schools and advertising firms, to mention only a fraction.  Delaware audio-visual editors also work for local TV stations like WHYY-Fm, CTC-Media, USFR-Broadcasting, WPVI(ABC) or Delaware-Broadcasting, all located in Wilmington.  Delaware sound editors are often employed by local radio stations like WSTW and Delmarda Broadcasting in Wilmington, WGMD in Lewes, WDOV in Dover or Digital-900 in Georgetown.  Some Delaware film editors are hired by local news syndicates such as Dover-Post-Web-Printing or Associated-Press in Dover, Bloomberg-News in Wilmington, Cn8-News in New Castle or Pyrates-Way in Bear.
The Bureau of Labor Statistics provides no current salary information for multimedia editors living in the state of Delaware.  In any case, reports issued by the BLS do not usually reflect the incomes of part time editors or local freelance professionals.  
Skills of a Professional Multimedia Editor
Personality-wise, professional multimedia editors are typically patient, persistent and thorough, with highly-developed communication skills.  Although not necessarily artists themselves, editors have keen "eye" and "ear" for audio-visual design elements.  A video editor notices subtle differences in appearance.  A sound editor recognizes musical notes and knows how and when to add sound effects.  All multimedia editors demonstrate proficiency with digital editing software packages.  Equally essential is familiarity with traditional movie and sound editing techniques, as these methods are still in use for artistic recreations, archival research and information transfer, among other things.  Finally, a multimedia editor has to be a team player in order to seamlessly collaborate with other creative professionals.