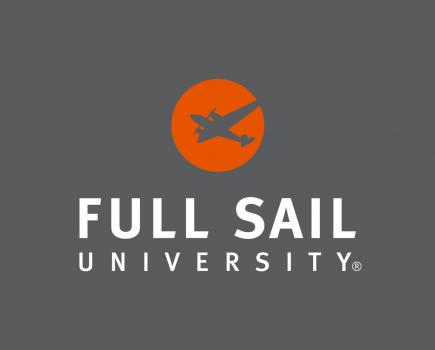 Jay Bunner-Sorg is a Program Director at Full Sail University
It can be difficult to imagine a world without technology, especially during the COVID-19 pandemic. Because of this, and the pivotal role technology plays in our daily lives, the field of Information Technology (IT) spans across an abundance of industries and throughout various facets of our lives.
Full Sail University's Information Technology Bachelor of Science degree program is educating the future generation of technology professionals about the growing and dynamic field of IT, both in our 20-month campus-based bachelor's program or our 29-month online bachelor's program.
The Information Technology degree program offers a curriculum centered on dynamic project-based learning and is taught by industry professionals who bring their industry experience and knowledge to the classroom. Students graduate from the accelerated degree program with fundamental knowledge and understanding of current happenings, practices, and industry trends.
Students in our IT degree program build a strong foundational knowledge of networking, server virtualization using Windows and Linux, cloud deployments in Amazon Web Services and Microsoft Azure, and programming in Python and other languages. In addition to the technical skills acquired, practical skills of how to design and implement information technology projects are also strongly emphasized throughout classes. Students are taught how to communicate effectively, understand and anticipate needs, and produce results.
The educators and Career Development teams at Full Sail University work in conjunction to supply our students with the educational knowledge base and interview skillsets that can help them along their career journey. The Career Development team assists our students and graduates throughout their careers by providing guidance and support in the resume-building process, and by connecting alumni with employers who are seeking skilled talent for applicable job opportunities.
In addition to the skills taught in the classroom, Full Sail's Information Technology degree program allows our students to earn professional certifications through CompTIA and Amazon Web Services along the way through free voucher programs.
Also, each student at Full Sail is equipped through Project LaunchBoxTM - a Full Sail program that provides students with powerful technology to help create their projects. All of the student's files, practice labs, and coursework is at their fingertips 24/7. Components of the Information Technology degree program LaunchBoxTM include:
A laptop
3-year AppleCare Extended Warranty
LoJack – Theft Prevention 3-year Subscription
Microsoft Office 365
Apple USB-C to USB Adapter
Belkin USB-C Ethernet Adapter
iPad 7th Gen 32GB WiFi (Online Only)
VMware Fusion (Download)
The Information Technology degree program at Full Sail creates a project-based learning environment that cultivates the spirit of open-mindedness and continued education, which translates well to the industry. No two days are the same in the IT industry, and Full Sail's bachelor's degree program prepares our students to thrive in such an atmosphere.