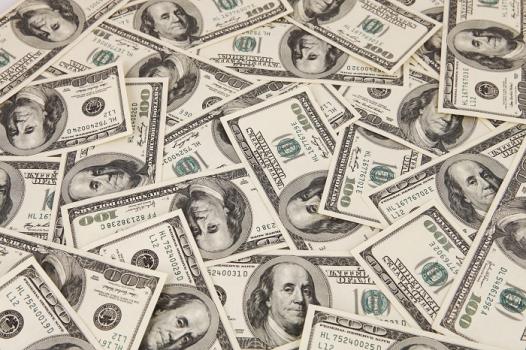 Whether you call them cartoonists or animators, these amazing artists and storytellers bring some of the wackiest storylines and characters to life, some of which have lived on for generations. Mickey Mouse, Tom and Jerry, Bugs Bunny, and Scooby-Doo are just a few. Many of today's cartoons are well on their way to iconic status as well and some have already made it. A good example is The Simpsons. What began as a series of shorts for The Tracey Ullman Show is now nearing its 30th birthday. And contrary to what critics say, this adult animated series is expected to be around for many more years to come.
Besides having a massive following, todays and yesterday's cartoons generate a tremendous amount of revenue. Advertising, global retail revenue, royalties, and more translate to millions and in some cases billions of dollars. What does all of this mean for the cartoonists behind the characters? Big bucks, that's what! Keep reading to find out which cartoonists are the richest in the world and see if you recognize any of your favorite cartoons. 

1. Walt Disney - $5 Billion 
The first cartoonist on our list shouldn't come as a surprise. Walter Elias Disney is the most famous animator in the world and when he died in 1966, the artist, entrepreneur, film producer, and voice actor was worth a staggering $5 billion. Even more amazing is, Disney's Snow White and the Seven Dwarfs (the first full-length animated film) produced an unimaginable $1.499 million, in spite of the Depression. The film went on to win a total of eight Oscars and during the five years following 1937, Walt Disney Studios completed a string of full-length animated films including Pinocchio, Fantasia, Dumbo, and Bambi. These films are considered classics today and still attract audiences in a sea of amazing animated productions. 
Just a few other beloved animated characters created by Disney include Mickey Mouse, Minnie Mouse, Donald Duck, Goofy, Pluto, and Winnie the Pooh. Today, the Walt Disney Company is worth an estimated $74.9 billion and it still churns out award-winning animated and live-action films. 

2. Trey Parker and Matt Stone - $800 Million 
With a combined net worth of $800 million, Trey Parker and Matt Stone made their way to the top in less than 20 years and the adult animated sitcom that got them there is still going strong. South Park, which airs on Comedy Central, was developed from two animated shorts the duo created in 1992 and 1995. The show has been called raunchy and controversial, but to many, it's simply hilarious. Since its debut in 1997, the show has been nominated for more than a dozen Primetime Emmy Awards and it won five, according to IMDB. The show has won AFI, Annie, and CableACE Awards as well.  

3. Matt Groening - $500 Million 
Ok, so we've established that Walt Disney is a household name, but so is The Simpsons! Matthew Abram "Matt" Groening is the show's creator and besides being worth $500 million, the screenwriter/comedian/television producer has racked up multiple Emmy Awards, along with title "longest-running prime time series," succeeding Gunsmoke in 2009. Groening also created the animated series Futurama, which picked up the 2011 Emmy Award for Outstanding Animated Program. But back to The Simpsons—more than 20 million viewers tuned in for the 20th anniversary episode in January 2010. How's that for a devoted following? 

4. Hanna-Barbera - $300 Million 
Tom and Jerry, Scooby-Doo, and The Flinstones—these are just a few of the famous cartoons created by William Hanna and Joseph Barbera, better known as Hanna-Barbera. The pair met while working at MGM studios and formed Hanna-Barbera in 1957. They didn't waste any time after teaming up. The studios first productions were The Ruff and Reddy Show and The Huckleberry Hound Show, which went on to win an Emmy Award. Some of the Hanna-Barbera cartoons we know and love went on to the big screen, such as the full on live-action film The Flinstones and Scooby-Doo a combination of animation and live-action. 
Though William Hanna and Joseph Barbera are now deceased (they lived to 90 and 95 years of age, respectively), their characters live on thanks to Warner Bros. Animation (WBA), legions of loyal followers, Cable, YouTube, and every media outlet in between. 

5. John Lasseter - $100 Million 
John Alan Lasseter got his start in 1979 at none other than Disney's animation studio. He worked on such films as The Fox and the Hound and Mickey's Christmas Carol.
The film director, screenwriter and animator was so enamored with computer animation technology though, that it cost him his job. You see, back then, many of his superiors just didn't get it.  We're sure they get it now! Needless to say, Lasseter went on to work at George Lucas' Lucasfilm Ltd., where he helped create one of the first movies to feature computer-generated characters. That film was The Adventures of André and Wally B. The risk taker then became a member of Pixar, where he worked on the first fully computer-animated feature—Toy Story. This visionary is widely credited with much of Pixar's success. 
Besides Toy Story, Lasseter directed, produced, or coproduced many award-winning Pixar features such as Toy Story 2, Cars, A Bug's Life, Monsters, Inc., and Finding Nemo. Today, Lasseter holds a few positions that might surprise you. According to Britannica, Lasseter returned to the company that had fired him when Disney purchased Pixar in 2006. He was named chief creative officer of Walt Disney and Pixar Animation Studios, and in that capacity he produced numerous features, including Up, as well as the third installment in the Toy Story franchise. In addition, he co-directed Cars 2 and served as executive producer on Big Hero 6, Inside Out, Get a Horse!, Monsters University, Frozen, Brave, and many other award-winning films.   

6. Stephen Hillenburg - $90 Million 
If you haven't heard of Spongebob Squarepants, where on earth have you been? Squarepants isn't just a cartoon—it's a global enterprise worth more than $8 billion. According to Advertising Age, the Spongebob Squarepants empire consists of more than 700 license partners worldwide and SpongeBob SquarePants: The Movie grossed $86 million at the box office alone. So what does the creator gain from all of this? A cool $90 million. Not bad for a former marine biology teacher. 

7. Tim Burton - $80 Million 
He's the king of dark stop-motion animation and his award-winning live-action films are wonderfully creepy as well. If you need a refresher, Tim Burton is the genius behind The Nightmare Before Christmas, Corpse Bide, Alice in Wonderland (2010), James and the Giant Peach, and Frankenweenie, to name a few. As for live-action films, Beetlejuice, Planet of the Apes, Sleepy Hollow, Batman, Batman Returns, Batman Forever, and Big Eyes come to mind. Yet another Disney animator who thought outside of the box, Burton was fired from the studio, but the innovator managed to land firmly on his feet at Warner Bros. where he worked on projects such as Pee Wee's Big Adventure. Burton continued to work on his stop-motion features independently and today his films earn billions at the box office. 

8. Mike Judge - $75 Million 
Mike Judge is an animator, producer, screenwriter, and voice actor who is best known for the film Office Space, the classic MTV animated series Beavis and Butt-head, and the popular TV series King of the Hill. Judge won a Primetime Emmy for King of the Hill in 1997 and the show was nominated for Outstanding Animated Program in 1997, 1998, 2001, 2002, and 2008. Beavis was nominated for a CableACE Award in 1994 and an OFTA Film Award in 1997. Although both shows ended, you can catch them on many television stations and of course online. 
Today, besides being a millionaire, Judge is director of the hit HBO series Silicon Valley, which has already been nominated for three Primetime Emmy Awards since its premier on April 6, 2014. 

9. Seth MacFarlane - $55 Million 
Seth Woodbury MacFarlane is an actor, animator, writer, producer, director, comedian, and singer. He is best known for Family Guy—the wildly popular adult animated sitcom that he created, produces, and writes. MacFarlane even voices many of the characters on the show. The most famous is the sarcastic talking baby with the snooty British accent—Stewie Griffin. He also voices Peter Griffin, Stewie's father and Brian Griffin—the family dog. MacFarlane has a few more credits including a little show called American Dad and The Cleveland Show. The animator also wrote Ted and Ted 2. 
For Ted, MacFarlane received an Oscar nomination for Best Achievement in Music Written for Motion Pictures, Original Song (2013). Family Guy, American Dad, and The Cleveland Show have received multiple Primetime Emmy nominations for Outstanding Animated Program, and in 2002, MacFarlane won a Primetime Emmy for Outstanding Voice-Over Performance for playing Stewie. In 2006, he won an Annie for Best Voice Acting in an Animated Television Production for Stewie and "Brian the Bachelor." Finally, MacFarlane was nominated for his voice-over performances in 2010, 2013, 2014, 2015, and 2016, and he was nominated for an Oscar in 2013 for Best Achievement in Music Written for Motion Pictures, Original Song, Ted (2012). 

10.  Terry Gilliam – $40 Million 
Terry Gilliam was part of the famous British comedy group Monty Python, but he was born in the U.S. Before Monty Python, the comedian, animator, and screenwriter did animated segments for the British children's TV series Do Not Adjust Your Set. Shortly after, he became the only American cast member of Monty Python. However, Gilliam was given full creative license to develop animated shorts for the program. After around five years with Monty Python (1969-1974), Gilliam began working on live-action films. 
Over the next 33 years, he directed Time Bandits, Brazil, The Fisher King, 12 Monkeys starring Brad Pitt, Fear and Loathing in Las Vegas starring Johnny Depp, The Brothers Grimm starring Matt Damon and Heath Ledger, Tideland, The Imaginarium of Doctor Parnassus, and The Zero Theorem starring Matt Damon. What's next for Gilliam? The Man Who Killed Don Quixote— a film that's been 17 years in the making. 
Sources 
Basile, Nancy. "How and When Did 'The Simpsons' Begin?" About.com Entertainment. About, Inc., 09 Aug. 2016. Web. 21 Aug. 2016. 
CelebrityNetWorth.com. Celebrity Net Worth, 30 Sept. 2009. Web. 21 Aug. 2016. 
Craine, Anthony G. "John Lasseter." Encyclopedia Britannica Online. Encyclopedia Britannica, 2016. Web. 21 Aug. 2016. 
Hampp, Andrew. "How Spongebob Became an $8 Billion Franchise." Advertising Age Media RSS. Advertising Age, 13 July 2009. Web. 21 Aug. 2016. 
IMDb. IMDb.com, n.d. Web. 21 Aug. 2016. 
"John Lasseter." Variety. Variety Media, LLC, a Subsidiary of Penske Business Media, LLC, 16 Dec. 2013. Web. 21 Aug. 2016. 
"Longest Running Animated Series." Ranker. N.p., n.d. Web. 21 Aug. 2016. 
Matsuo, Alex. "Drawing In Millions: 10 Richest Cartoonists." TheRichest. TheRichest.com, 24 Jan. 2014. Web. 21 Aug. 2016. 
"Terry Gilliam Biography." Bio.com. A&E Networks Television, 2016. Web. 21 Aug. 2016. 
"The Walt Disney Company - Total Assets 2015 | Statistic." Statista – The Statistics Portal. Statista Inc., 2016. Web. 21 Aug. 2016. 
"Tim Burton." Movie Box Office Results. N.p., 2016. Web. 21 Aug. 2016. 
"Walt Disney Biography." Bio.com. A&E Networks Television, 2016. Web. 21 Aug. 2016. 
Winfrey, Graham. "Cannes 2016: Terry Gilliam on 'Continual Failure' and 'The Man Who Killed Don Quixote'." IndieWire. Penske Business Media, LLC., 19 May 2016. Web. 21 Aug. 2016.