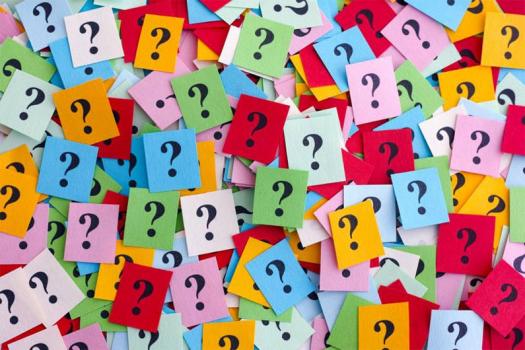 Common questions about animation internships and apprenticeships asked by our readers:
What are the top animation internships?
An internship is the best way to gain experience in the animation industry while earning your degree. Some of the top animation internships are Disney Animation, Pixar, Nickelodeon, DreamWorks Animation, Industrial Light & Magic, Cartoon Networks, and Blue Sky Studios.
Do all animation programs have internships?
It's safe to say that just about every animation program offers opportunities for students to gain experience in the industry through an internship. Some schools may have a very active internship program that helps students land an internship every step of the way, while others may require more legwork on the part of the student. Either way, most students would agree that the work involved is well worth it.
Are there any paid animation internships?
All animation internships offer students the opportunity to gain experience in the industry and earn anywhere from one to six credits. Some offer the opportunity to earn credits, plus a paycheck. Some of the most prominent internship programs is offered through Walt Disney Company and DreamWorks. Students seeking careers in just about every area of film and entertainment can apply for a paid internship at these companies and a variety of smaller to mid-sized studios.
How do I get an internship at a major studio?
Internships at major studios are extremely competitive, but not impossible to obtain. To apply for an internship at a major studio you will likely have to submit a resume, cover letter and portfolio. Membership in industry-related clubs and organizations helps as well as flexibility. Consider applying during the off-seasons (fall/spring semester), instead of summer, which is when most major studios receive the bulk of their internship applications.
What are the best overseas locations for animation internships?
Some of the top animation studios overseas are Studio Ghibli (Tokyo), Sunrise (Tokyo), Toei Animation (Tokyo), OLM (Tokyo), Nippon Animation (Tokyo), Studio Pierrot (Tokyo), Framestore (London), Double Negative (London), Moving Picture Company (London), and Aardman Animations (Bristol UK), to name a few. So consider Tokyo and the UK (specifically London) if you are seeking an internship overseas. Other locations worth considering outside of the U.S. include Germany, New Zealand/Australia, Canada, and France.
How do I get an internship at Pixar?
Pixar Animation Studios provides internship listings on its website. The company offers internship opportunities for college students and recent graduates in twelve-week and six-month terms. To apply, you must be enrolled in an undergraduate or graduate program, or you must have graduated within one year from start of internship. Candidates must be available to work full-time Monday-Friday for 12-weeks. Summer internship hours and months vary by position. The submission process and application materials are available online at Pixar.com.
How do I get an internship at Disney?
Disney provides internship listings on its website. Students and recent graduates have the opportunity to choose from at least 10 Disney companies from Walt Disney Animation Studios and Marvel to Lucasfilm Ltd. Visit the Disney Careers website and select the position you are interested in, along with the city and state, and browse the results. Once you have decided on a potential opportunity, simply follow the prompts, beginning with adding your resume and personal information, to apply online. You will have the opportunity to add your reel/website, social profile, and any additional files to enhance your application package.
What's the difference between an internship and an apprenticeship?
Apprenticeships and internships have some similarities and some differences. Apprenticeships allow artists to earn as they learn and most of learning happens in the workplace. The apprentice is trained on the job, by leaders in the industry while gaining valuable experience and job-specific skills. Apprentices will continue their studies (in the classroom) as well, learning the deeper, wider knowledge needed to progress in their careers. Apprenticeships are open to recent college graduates, typically within three years of graduation, and they last three, six or 12 months, typically beginning in fall or spring. Apprentices are almost guaranteed a position with the company upon completion of the program.
Students often complete an internship during their junior or senior years. They receive credit for completing the internship and some are paid. Internships can occur during the fall, spring, or summer months and they allow students to develop skills in a real-world environment. While some interns do land a position with the company upon completion of the program, apprentices are hired at a significantly higher rate than interns are.
Does Disney offer animation apprenticeships?
Disney has an apprenticeship program that is open to recent college graduates within three years of graduation. These paid positions are three, six or 12 months long beginning in the fall or spring and they are available in every division of the company. The Disney Apprenticeship program offers participants a chance to understand the depth of their new skills, refine and strengthen key areas, apply them in a real world environment, and work under the guidance of a Disney Animation mentor. The Apprenticeship is based in the company's Burbank, California offices. Currently, there are more than a dozen opportunities, including animator, effects animation artist, modeler, story artist, and look development artist, to name a few.
Where can I find an apprenticeship?
While apprenticeships are possible to find in the U.S., these opportunities are very common overseas in places such as Europe. If you are interested in becoming an apprentice at a particular studio, inquire within. In the U.S., Disney is one of the most popular studios for animators seeking apprenticeship opportunities.