Find a school near you....
Animation. Graphic Design. Game Art.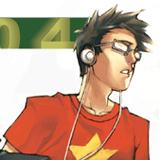 Tom Fronczak is a founding editor of Destructoid, the largest independently owned gaming site on the Internet. After Destructoid was nominated for three Webby Awards and listed as one of the 25 most valuable blogs on the Web, he helped ModernMethod launch their film news and reviews site, Flixist.
Six years of journalism has allowed him to live in Rome, California, Pennsylvania, Ohio, and New York. Tom's attended industry events such as CES and E3, but with a degree in 3D graphics he's pursuing a career in game design and hopes to one day take part in GDC from the other side of the stage. He's on Reddit far more often than Twitter, but you can reach him @Fronztoid.
Short Animation Contest
Find a school near you....