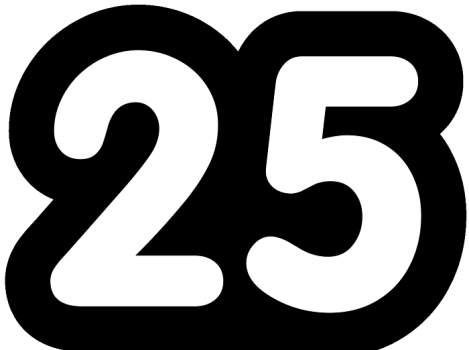 Female cartoon characters generally fall into one of two categories: sexy or hideous. We've already shown you the sexiest cartoon characters, now its time to dredge to the bottom of the barrel for the top 25 least-sexy cartoon chicks. Keep in mind though, throughout our list of the most hideous, that they're not ugly, they're just drawn that way. Just kidding—they're ugly.

25. Velma Dinkley – Scooby Doo
Oh Velma, what a cruel twist of fate that Hanna-Barbera made you constantly stand next to Daphne Blake. Ms. Dinkley, we highly recommend you stop hanging out with your super-hot friend Daphne—it's not helping. Alas though, with a name like Velma Dinkley this Scooby Doo character was destined for frumpitude.
Unfortunately not even school girl attire of knee-high socks and a short, pleated skirt could help improve Velma's un-sexy exterior. It's a good thing she's smart.

24. Peppermint Patty – Peanuts

She's butch and she coaches girl's softball. Yup, Peppermint Patty is voted most likely to become a female phys ed teacher—you know what we're talking about and we ain't talking about the lipstick variety. This Peanuts character is curvy in all the wrong places and her personality sure isn't helping her sex appeal. She once walked down the street singing, "little girls are made of sugar and spice and everything nice" as she punches Charlie Brown in the face.

23. Maleficent  – Sleeping Beauty

You would think that a "mistress of all evil" would be a slightly sexier title but Maleficent from Sleeping Beauty is not your typical 'mistress', with her thorned-head and evil green-eyed stare. If her evil looks weren't enough she also wants to kill attractive young damsels like (Sleeping Beauty's) Aurora out of pure, unabated jealousy. To top it all off she is surrounded by green flames and wears a boner-killing large black moo-moo.

22. Angela – Family Guy
If fatso Peter Griffin is repulsed by someone then you know they are less-than-attractive. And if male acceptance to sexual advances is any indicator of overall sexiness, Angela from Family Guy rates at an all-time low after having a 10-year dry streak. Her beyond-plain exterior of a plain suit and a less-than-sexy librarian hair bun, does nothing to add to her overall lack of allure. To top it all off she has aggressive gingivitis.

21. Luna – Thundercats
Authoritative shrew Luna, of the Thundercats, is a big ball of ugly hidden in a small package. Her tiny form-size takes nothing away from her ball-busting personality and appearance though, as she has two horns growing out of her head, a skunk-styled hairdo, oversized head and double chin. She also has vulcan-like ears and the lines in her face resemble a Botox patient 'before' shot.

20. Mammy Two-Shoes – Tom and Jerry
Tom and Jerry's Mammy Two-Shoes is another character that will have you running for the hills. She's got the sex appeal of Aunt Jemima. This big-boned diva was in fact so hideous that MGM regularly hid her face from the camera, highlighting instead her floppy physique and sock-wearing, man-sized-slipper-wearing feet.

19. Yzma – The Emperor's New Groove
The Emperor's New Groove antagonist Yzma is so heinous the other characters in the story called her "scary beyond all reason". Despite her constant self-reassurances that she is beautiful, not even Yzma could deny her overall ugliness. To us, she looks like Cruela de Vil if you threw in a mashed-up grill and emaciated jawline. Character Kuzco repeatedly joked that Yzma is "living proof that dinosaurs once roamed the Earth".

18. Loretta Brown – Family Guy

What can we say about Loretta Brown from Family Guy. She's rotund, has an evil stare and she's got an awkwardly big head. Peter hated her so much he killed her by dropping a brontosaurus skeleton on her. Props go out to Loretta though, for getting around despite not having much to work with, as she cheated on husband Cleveland with Quagmire, Mayor Adam West, Ollie Williams, AND Greased-Up Deaf Guy.

17. Sheila Brovloski – South Park
She has ginger beehive hairdo, the body of Roseanne Barr and no discernible neckline. Sheila Brovloski, a.k.a Kyle's mom from South Park, is another cringe-worthy chick to make our list. All of the above is horribly compounded with a terrible, shrill voice (most of the ugly cartoons seem to share this in common)--making you wish her role was a non-speaking one.

16. Cruella de Vil – 101 Dalmations
This puppy-killing cruel devil makes other Disney villains look like mere amateurs. Cruelle de Vil's skunk-like hairdo looks like something off the Jersey Shore and she's the kind of skinny that makes Kate Moss look like a Jenny Craig before photo. To boot she has an evil, spirit-killing stare that could turn the White Witch to stone.



15. Helga – Hey Arnold

She has a unibrow AND her name is Helga. She is a 'mean girl' through and through, and not in the sexy Lindsay Lohan way; a personality trait that only accents her rough tomboy exterior. The fact she maintains a rough tomboy exterior in a pink dress will tell you just how unattractive this Hey Arnold starlet really is. A young blonde in pigtails has never looked so homely.

14. 
Mrs. McCormick – South Park
Mrs. McCormick, better known as Kenny's mom on South Park, is certainly the trashiest character on the show—and this list. Her lime-green, trailer-park t-shirt says "I'm with Stupid" helps, as does her uneven, mullet-inspired haircut. Her greasy red hair and occasional facial bruise nicely accent her other trailer park qualities.
Even her genes are so ugly that her kid's face needs to be under constant cover.

13. Meg Griffin – Family Guy
You know the expression, "a face only a mother could love"? Well that doesn't seem to apply to Meg Griffin because even her sexy mother Lois seems to berate her for her ugliness and even encourages Meg's desperate suicidal thoughts. She certainly didn't get her mother's looks or figure, as Meg sports an overweight A-frame figure that is made worse with baggy clothes, a hideous pink beanie and wide-rimmed glasses. To seal the deal on selling you on how unseemly Meg is, she even constantly throws her v-card out there but remains a virgin.
Two people once drench themselves in gasoline and light a match at how ugly she is. Obviously though, they didn't see the banging body behind the voice of Meg, Mila Kunis.

12. Daria
Daria Morgendorffer wears the classic feminist uniform of thick-rimmed glasses, shapeless bulky sweaters and shoes befitting a coal mine worker. This Beavis and Butthead spin-off character even has a monotone voice that adds to her overall lack of appeal. Daria would have made it higher on this list but her specific brand of ugly/plain renders her practically unnoticeable.
The only thing that has ever made Daria look remotely 'dooable' is standing next to Beavis and Butthead.

11. The Ugly Stepsisters – Cinderella

The Ugly Stepsisters from Cinderella are as hideous looking as they are morally bankrupt. This sister villain duo were groomed by the Wicked Stepmother, so we can't really blame them for their personality or awkward appearances—so we'll give the credit to Disney who achieved their goal of animating Anastasia and Drizella as "spoiled, awkward and ungainly".

10. Patty and Selma – The Simpsons
Patty and Selma certainly aren't what we think of when we think twin sisters. They are dowdy and scowling. They work at the DMV. They also have raspy voices from their chain smoking. These ball-busting anti-babes once taught a shudder inducing class at the Adult Learning Annex entitled, "How to Turn a Man to Putty".
Simpsons creator Matt Groening once described these foul sisters as women who "suck the life out of everything".

9. Edna Mode – The Incredibles
Pixar, your attention to detail is second-to-none, so when you aimed to create a hideous character you did it amazingly well. Edna Mode, of The Incredibles, is a concerted effort of ugly. She is ugly², to the 3D power. The best part of Edna's uninspiring facade is that she is a fashion designer by trade but dons matronly outfits that would make Susan B. Anthony look flapper-esque in comparison.
Despite being one of Pixar's ugliest female characters, we give props to Pixar for doing it so well.

8. Olive Oyl – Popeye Cartoons
Again, hair buns are supposed to remind us of naughty librarians but Olive Oyl somehow dashes that old standby fantasy. Perhaps it is her stick-thin lankiness that ruined her facade, or her tiny chesticles, or her giant feet adorned in less-than-sexy clodhoppers. It could also be her irritating voice and propensity to anger. No matter which feature you gauge her on, Olive Oyl claimed a prime position on our list. We will give her props though for still being chased by a randy sailor and neanderthal-like Brutus.

7. Lunchlady Doris – The Simpsons

Lunchladies are inherently unsexy but Doris from The Simpsons takes it to a new level. Her matronly smock, hair bun (once again, not of the hot librarian persuasion), cigarette constantly hanging from her scowling mouth and linebacker physique do not help the monstrous facade. Unsurprisingly she never had a love interest on the show, although she seemed to thoroughly enjoy that time she greased up Groundskeeper Willy so at least we know which team she plays for. She also doubles as the school nurse, successfully killing our sexy nurse fantasies. And to top it all off, she's a terrible cook.

6. Ursula – The Little Mermaid

The Little Mermaid's evil villain Ursula the Sea-Witch is truly worthy of a place on our list. She's an octopus with eight tentacles and at least as many chins; her rear alone could have its own under-sea zip code. I think we found what really sunk the Titanic. Her purple skin and white hair is horribly accented by the crustacean entrails she uses for her blood-red 'lipstick'. She's as atrocious as she is conniving.

5. Veronica Crabtree – South Park
Veronica Crabtree, the bus driver on South Park, quite simply looks like the after photo of a meth addict. Even long-time sexual deviant Chef had to put a bag over her face before he made 'sweet, sweet love' to her. She has glad-sized bags under her eyes, a bird nest in her hair, a course and shrill voice and an angry, furrowed brow. She was so ugly that South Park killed her off in season 8.
4. The Entire Female Cast of The Oblongs

Pickles Oblong is a chain-smoking alcoholic with an Olive Oyl-like physique, drooping Marge Simpson-like hair (only Marge can pull off that look with grace), oddly-shaped lady bits and a shuddersome smile. Creepy Susie of The Oblongs looks like an anorexic Elvira that's spent the last 6 months on a life-sucker-outer machine. Helga is a disfigured shell of a girl, and Peggy is a one-breasted girl with no bottom jaw who spits and talks with a lisp. Beth is the cutest one and she has a weird growth atop her head.

3. East Kai – Dragon Ball Z

The character animators on Dragon Ball Z created a special kind of ugly when they drew East Kai. This repulsive blob of a woman is a neck-less wonder who rules over the East Galaxy of the universe with an iron fist. Not even her Jackie O sunglasses and blonde wig can help this Dragon Ball abomination.

2. Gorgeous Gilly – DC Comics

Not even Gorgeous Gilly's omnipotent powers of mesmerization are strong enough to fool men into believing that she is beautiful. This truly hideous troll of a woman crawled out of the Chattahoochee swamps to join her Rednex comrades in their lewd behavior unbecoming of any proud southerner. If you look closely—not too close though, or you might go blind—you can see that she has a reasonable body but you have to get through the mangled face, repulsive skin and receding hairline to notice it.

1. The Witch of the Waste – Howl's Moving Castle

Despite all the stripper-like witch costumes adorned on Halloween there are very few sexy witches out there, and The Witch of the Waste is helping drag the sexy-witch image down even further. With a neck like Jabba the Hutt and cankles to match she is truly the epitome of an old crone.
The only redeeming quality about her is that she can transform herself into a beautiful young woman, although for some reason doesn't stay that way. Definitely not a face (or body) you would want to wake up to in the morning.