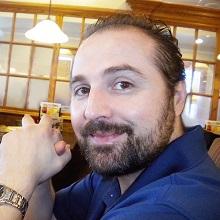 Who says you need to study on one of 'the coasts' to get a top notch animation education at a reputable institute of higher learning? The shores of Lake Erie may not immediately spring to mind as an animation hub, but a top calibre education can be had at Cleveland Institute of Art (CIA).
Boasting a BFA of Animation program that can go head-to-head with any other, CIA's students enjoy a comprehensive animation education in the classroom and a few unique opportunities for on-the-ground training. The department's enviable 15:1 student-to-teacher ratio gets even better when you check the faculty resumes (they're drawn from studios including Walt Disney Animation, Sony, and Dreamworks). Maybe it's no wonder that CIA Animation grads have found success in all areas of animation and digital media across the country.
To learn more about CIA's animation program, we caught up with Department of Animation Chair Anthony Scalmato. Having worked for years as a creative developer of digital animation and illustration for hometown giant American Greetings, Scalmato approaches his role as educator with the unique qualities of a professional sharing his craft. We enjoyed learning more about CIA's offerings and hope you do, too! 
ACR:  Anthony, thanks for giving us insight today into Cleveland Institute of Art's animation program. Having a quick look at the courses your animation BFA students take, it's clear that they tackle various forms of the craft. Tell us about this approach. 
Anthony Scalmato: Our students are exposed to multiple disciplines in animation early on in their education here because we want them to understand the process and career paths that they can pursue while studying in the major. They also have the opportunity to discover new areas of interest to excel in. During the student's junior year, they continue their development as animators and storytellers while selecting an area of focus to further explore.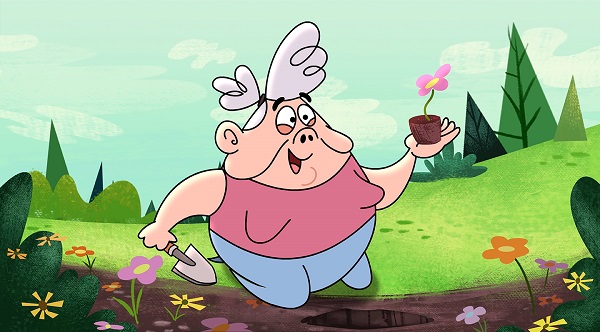 Image credit: CIA student Daniel Sevcik, Class of 2017
ACR:  Along those lines, students take diverse foundational courses early on. How important are these classes to their understanding of the craft? 
AS:  Everything we do as artists in the animation industry supports the narrative that we are trying to tell. We do this through design choices, lighting, acting, and more. The characters must have needs, wants, and motivations before we even begin to animate them.
It is important that animators have a solid grasp on anatomy, body language, silhouetting and how to push poses to communicate a mood. Our animation program begins with an intensive study of human and animal anatomy. Students attend weekly figure drawing courses and take trips to the zoo or natural history museum. 
Acting and Directing, Intro to 2D Animation, Storyboarding and Intro to 3D Animation are other courses that students take early on in the major. We focus on how to create and analyze story, understand body mechanics, add personality through acting and, most importantly, shoot reference footage. We want our students to animate feelings, not just movement. If a character is transferring weight, surprised, or falling in love, we want our audience to feel those moments. 
ACR: In an industry that relies on constantly evolving technology, how do you choose the hardware and software that students use? 
AS:  We teach workflows and software similar to what is being used and expected in the industry. Our labs are Autodesk-certified with high-end graphic cards and computing power. The students have access to VR & AR headsets, a sound booth, green screen room, a motion capture system, render farm and Wacom Cintiqs to work with. We encourage students to use the technology that we offer to push the medium and to speed up their workflow.  
ACR: Animation reaches its tentacles far beyond the entertainment industry into areas like virtual simulations and education. Does this alter what or how you teach students? 
AS: The narrative always comes first, and from there we expose our students to the possibilities and careers beyond entertainment. They can find work in augmented reality, virtual reality, apps, film, television, web, medical and automotive simulations, sports arenas, education, explainer videos, and beyond. There are more possibilities for students to tell stories and share work than ever before; we encourage them to use their knowledge in animation to help bring ideas to life.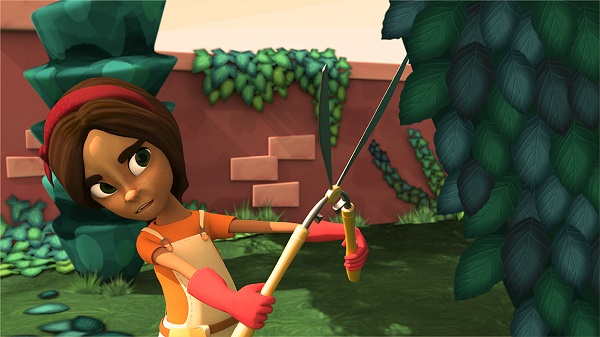 Image credit: CIA student Lisa Tan, Class of 2017
ACR: Having done a great deal of commercial work yourself Anthony, what do you believe are the best ways for students to learn the parameters and demands that come with the job? 
AS: Communication, organization, dependability, exceeding expectations, and being a team player are all things we try to instill in our students. The Community Projects course I teach allows our students to work directly with actual clients or community partners. This is a class that allows them to directly apply the knowledge they learned to real world projects. The work done in this class is often sponsored, so there is a high level of professionalism that the students are expected to bring to these assignments.
Students meet regularly with clients and studios to pitch their ideas. They learn to be receptive to feedback, work in a team environment and help deliver a shared vision. The class helps them create a production schedule, organize and research files, and stay on brand while honing time management skills. Each project poses a new challenge, workflow or use of technology that students must adapt to.
ACR:  That sounds like a great opportunity and a win/win for everyone. What have been some recent student/client collaborations of interest? 
AS:  Last year, students animated a planetarium dome for the Cleveland Museum of Natural History, and the year before we had students who designed an app for Deck of Dice Gaming LLC. We've had students animate pre-viz for feature films- most recently for 2016's Dog Eat Dog directed by Paul Schrader and starring Nicholas Cage. And we've had a partnership with American Greetings Entertainment where students animated a web series featuring the Care Bears.
In addition, through teleconferencing our students have worked on sponsored class projects with studios and clients across the country. They have recently interned at NBC, Universal Studios, NASA, Cartoon Network and American Greetings among others. 
ACR: Those projects are hard to top! Is there a final capstone projects that BFA students must complete, as well? 
AS: Yes, all of our animation students must complete a BFA thesis film in their senior year. We want our students to be good problem solvers and thinkers, not just great technical artists. The thesis film forces them to think and dig deeper into what and why they are creating art. Students can choose to focus on a particular area of the production pipeline. However, they must animate a short (film) that supports their thesis statement and area of interest. 
Students spend two semesters working on this thesis film under the advisory of a thesis committee that's comprised of faculty and industry experts. Students execute their vision from concept to completion and defend their work at the end of the spring semester during its premiere screening. They then defend the choices they made and how their work relates to their thesis problem and solution. 
ACR:  Where might we find CIA animation alumni today and what have they done since graduating? 
AS: CIA grads have gone on to do amazing things in their careers. They have become film directors, VPs and art leads for major studios, business owners, educators and leaders in their field. They work on the latest major films and TV productions, at hospitals helping doctors visualize and simulate surgeries, and developing content for social expression. Our graduates are employed at studios all over the country- Disney, Electronic Arts, Nickelodeon, NASA, American Greetings and local organizations such as Cleveland Clinic and University Hospital.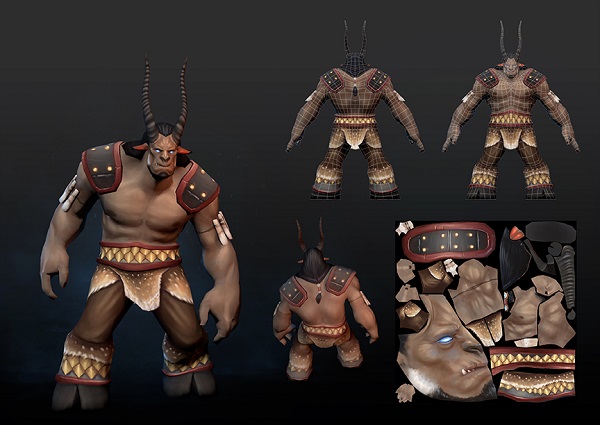 Image credit: CIA student Sajjaad Ahmad Ali
ACR:  Last but not least Anthony, tell us about the advantages of studying the craft in Cleveland, Ohio, and the unique opportunities that CIA students have access to on the shores of Lake Erie... 
AS:  Cleveland is a culturally rich environment that supports the arts. CIA shares a campus with Case Western Reserve and the Cleveland Institute of Music. Down the street is the Cleveland Museum of Art, a world-class art museum, the Cleveland Museum of Natural History, The Cleveland Clinic, University Hospital, and the second largest theatre district in the US.
Our annual Spring Show brings in local and national recruiters, visiting artists and guest speakers to scout talent and inspire our students. In addition, there are also opportunities for students to attend conferences and film festivals.
If you love art, food and culture, then Cleveland is a fantastic place to study. Our students have direct access to all the resources close by and can cross register for courses at Case Western Reserve, collaborate with musicians and engineers, study at museums and the botanical gardens, work with the hospitals and sit in on surgeries through our biomedical art program. They can take courses in industrial design or even take a glass blowing class. CIA and Cleveland offer a lot of opportunities that support artistic growth. To top it all off, the cost of living in Cleveland is very affordable AND we have Lebron James.
ACR:  Anthony, thanks so much for giving us your insight today. If you are an aspiring animator, you can get more info on CIA's animation program by visiting its website. Until next time!
Check out more interviews at The Animation Career Review Interview Series.