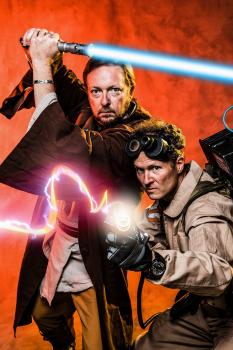 Sean Brown serves as Chair of Rocky Mountain College of Art & Design's Animation and Game Art Programs
In the highly competitive world of animation, skill sets and experience may rule the roost but a bachelor's degree has quickly become a job requirement for those seeking work in the field. A degree in animation prepares the emerging artist with skills in all relevant components of the craft. Taking it a step further, a bachelor's of fine arts (BFA) in animation hones in on the nitty gritty of art and design with deeper practicum and theory. Seldom do we find BFAs in animation that are offered on-campus and online, but today we're in for a treat.
Rocky Mountain College of Art & Design (RMCAD) has married the rigors of traditional higher education with modern innovations for six decades. Its well respected 2D Animation BFA and 3D Animation BFA lure students from far and wide, and its Denver campus beckons with its lush grounds and red brick buildings. 
The college understands that not every prospective student is able to attend courses 'on ground'. Whether you're near or far from Denver, already in the workforce or not, RMCAD's online animation BFAs bring a deep BFA education to your home so that you can develop the skills necessary for industry work. For our latest Q&A, we chat with RMCAD's Chair of Animation, Sean Brown. We ask him about the differences between the study of animation online vs on-campus, as well as his insight on both modalities. Those interested should take note of the impending May 4, 2020, online course start-date. 
ACR:  Sean, tell us about the history of the BFA Animation programs at RMCAD, and when the college decided to expand into the online arena with these degrees.
Sean Brown: The 2D Animation program launched in the early 2000's and focused on traditional 2D Animation processes and techniques. Over the years, digital 2D Animation software and techniques were implemented. Currently, we practice both traditional and digital processes but start the students off with traditional animation- pencil, paper, backlight, pegboard and a scanner. 
When I started at RMCAD in 2013 there were on-campus versions of both 2D and 3D but only 3D was online at that time. In 2017 we received approval from NASAD to offer the 2D program online and we spent approximately one year developing the 2D courses. It helped that 2D and 3D shared six classes, so development was able to be completed quicker. 
ACR:  Are there any key differences between the on-campus and online 2D and 3D animation curriculums?
SB: Fortunately all of our programs are NASAD accredited so they are all BFA degrees. The online and ground classes are virtually identical in the Animation Department. The curriculum we used on ground was the basis for the online classes when they were developed. This has been especially helpful with the transition to a blended model as there was no need to create any additional content within the courses in our Learning Management System (LMS). 
The only way the ground classes deviate from the online classes is a matter of time. As the ground students are on campus for 11 hours per week it is sometimes possible to get through content faster than can be achieved online. In those cases, we just go farther with the learning. However there are many online-only students who also plow through the content and take their work above and beyond. In the online settings my faculty are always there to help push them to the next level and provide additional instruction.
ACR:  Your student artwork exhibited on RMCAD's website testifies to the distinctive creative voices that you're cultivating. In a highly technical field, how do you strike the balance between technology, art, and narrative?
SB: At RMCAD it's pretty easy to strike that balance. Before the animation students take any classes in their major they have gone through classes like Studio Seminar: Methods of Inquiry which teaches them not only about art, but how to see and analyze art, and give and receive critique. They also have a number of drawing classes, color theory, etc. as well as Liberal Arts classes. One of the first classes the students take in their major (whether they're 2D or 3D) is Introduction to Animated Storytelling so from the get-go they are taking what they have already learned about art, evaluating it and jumping into narrative. Then they progress into the technical. 
So, you could say that the entire school is based upon a solid traditional art foundation with layers of narrative and technology that come as they progress through the cake... I mean degree. If you like the work on our website, you'll definitely love our Instagram @RMCAD! It's a constant feed of new student work from all departments.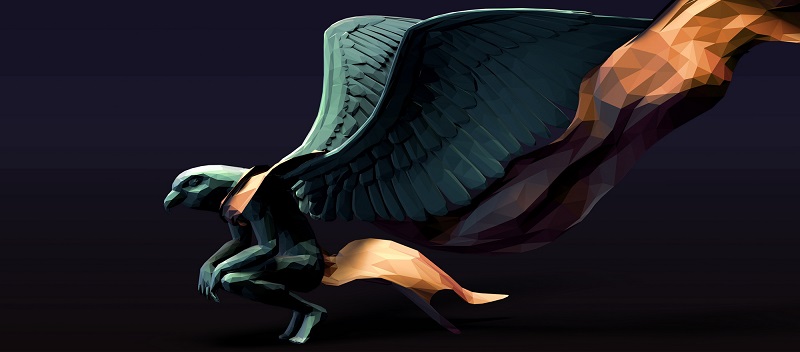 ACR:  What software do your animation students utilize?
SB: The main software for the 2D Animation program is ToonBoom Harmony. This is a rather standard software in the industry. Students start by drawing everything on paper then they scan the drawings (using a high-speed scanner, if on-ground) and use Harmony to simply compile the images into a video. As they progress through the program they transition over to a full digital pipeline. They begin with old school pose to pose animation, drawing each and every frame of the animation. As they get into advanced classes, they begin to learn how to create character rigs for puppet animation. This can greatly speed up the animation process. All students and faculty whether on ground or online interact with the software using a pen interface- either Wacom tablet or Cintiq. 
For 3D Animation students, the main foundation software is Maya. As students progress through the degree they are directed to find a focus that may be 3D Modeling in which case they would use Maya and take electives in digital sculpting using Zbrush. If the student decides to focus on character animation, they will use Maya heavily for animation but will take electives from the 2D animation program and be introduced to Harmony or Game Art for additional animation classes. The other main area of focus for students is material/texture mapping and lighting; they use Maya as their 3D application and Allegorithmic Substance Painter to create their texture maps. They would also use Photoshop for some hand painted textures. 
ACR: Your faculty's broad backgrounds and experience speak to the diversity of the field. As Chair, what do you look for when onboarding a new faculty member for both on-campus and online?
SB: For both ground and online we seek consistency when it comes to talent and experience. Some faculty are better suited for ground, others for online and that is why we have them give teaching demos before they are hired. Ultimately, we are looking for folks with talent, a good bit of experience, level 10 charisma (haha), dependability, and lite administrative capability. We are HLC accredited and they prefer instructors to have Master's degrees but allow institutions to credential their faculty who may not have the education but have the talent and experience. When a new candidate applies the first thing reviewed is the experience on the resume and then the portfolio. If all of that looks top notch, then I'll look at their education. After that I give the candidate a call to see what their personality is like.
ACR: Sean, having taught both online and on-campus yourself, what are some of the unique challenges and benefits of both?
SB: I have taught both online and on ground. As Department Chair, I do not get to teach all that often anymore but love getting back into the classroom. Some of the challenges are the same for both modalities and some are different. The main challenge for both is getting some students to focus and go beyond the curriculum; it's imperative that students work outside of class time  on bigger projects for their portfolios. Having only coursework in one's portfolio isn't ideal. We overcome those obstacles by constantly pushing the students to do more and to look at work from emerging artists in industry so they recognize the need to be better than their competition. The main struggle with online classes is communication. Some students expect an online course to be fully autonomous, but it's important to connect with your instructors and peers to elevate your skills. 
The benefits of being on ground are obvious: students are able to get immediate answers to questions. They are able to make relationships quicker since we see them in class for so many hours per week. The ability to disseminate information quickly is another benefit of on-ground, as we are not relying on email and when students are able to check their email. 
That said, with modern technology online students who are engaged can get a near ground experience. Also, in our current situation we have been experimenting with running synchronous classes for ground classes, online, and it is proving to work well. We will use that to augment how we run the online classes as there is no reason a synchronous element could not be added. Aside from that, the main benefits of online is the asynchronicity which allows students and faculty to have school revolve around a work life, or if they cannot attend on campus.  
ACR:  Your own work as an animator, developer and artist spans game dev and design, architectural visualization, and TV commercials. Your career attests to the many industries that leverage animators and CG artists beyond the traditional entertainment realms. Does this factor into the curriculum?
SB: The curriculum, projects and overall education set the students up for entry into primarily entertainment industries- film, tv, games, etc. as those are the industries students 'think' they want to enter upon graduation. However, my faculty and I (especially) continuously remind students of all the other industries that need their skills. I tell 2D students to think about games as there is a big trend right now of using 2D animation and hand drawn assets in games. I tell 3D students to consider visualization for multiple fields, and fabrication. I have one graduate who wanted to work with DJ's doing 3D projection mapping but he makes lenticular holograms. 
My career shows that there are few industries these days that don't use 3D artists. The Zbrush instructor in my department used to work for a jewelry shop. He sculpted rings, pendants, earrings that were 3D printed to create molds. I encourage the 2D animation students to use their electives to further their 3D skills so they too can enter these auxiliary industries.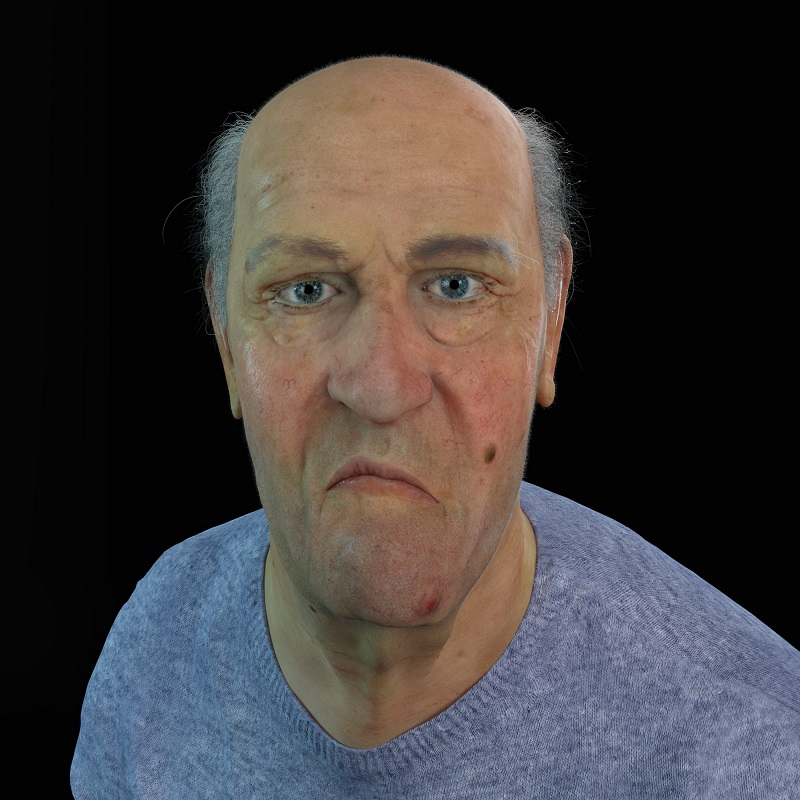 ACR:  What do you value most about your role at RMCAD today, Sean? 
SB: I don't value my role so much as I value the way our institution operates. If one of my faculty comes to me with an idea for new curricula or changes to the existing curriculum, we can quickly implement change as we do not have a bureaucracy to navigate. The college gives the Chairs amazing freedom with what they do in their departments, with appropriate checks and balances.
ACR:  RMCAD's next Online Animation semester begins May 4, 2020. Can you give prospective applicants a few ideas of what you look for when assessing candidates to accept into the online program?
SB: That is correct, May the 4th be with you as you begin your journey into the arts! Sorry, I had to do it. RMCAD is open enrollment which means anyone can come but if you cannot produce the work and maintain your GPA you will not be able to persist. For the portfolio submission, submit the best of the best as some scholarships are given per term for outstanding portfolios. Paraphrasing a commencement speech made by author Neil Gaiman, you need three things to go into any art school or studio after graduation: you need good work, you need to meet deadlines (punctuality), and you need to be cool to work with. 
ACR: Lastly, what would you like aspiring animators to know when it comes to determining if RMCAD's online or on-campus BFAs may be a good fit for them?
SB:  If you are an aspiring 2D or 3D animator or 3D artist, you need to live it. It's like being an athlete- you don't just train once a week for 30 minutes... you train every day! Work outside of class and create work outside of your assignments. Professionals know when they are looking at 'coursework' and prefer portfolios that show off what you did with your own creativity and the tools. Speaking of the tools, get started now! There are many open source and free 2D and 3D animation/modeling applications you can download right now and get started. Go, do it!
Check out more interviews at Animation Career Review's Interview Series.