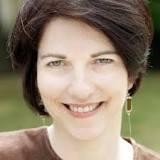 ACR is excited to announce a new Interview Series that spotlights the work of women in the fields of animation, multimedia and game design. From LaVerne Harding and Mary Blair to Kazuko Nakamura and Jennifer Yuh Nelson, women have influenced generations and offered new perspectives to the craft. Though they remain a minority in the industry, their rank continues to grow; in fact, women now represent a majority of animation students in American college programs. We're looking forward to following the work they do and bringing you their voices.
Engaging audiences in today's world of immersive, on-the-spot multimedia can add up to a monumental task. This is particularly true for documentarists who probe into difficult subject matters. Film maker and producer Sheila Sofian blends vivid animations into films to conscientiously address difficult issues while engaging with viewers. Her latest documentary, Truth Has Fallen, consists of some 20,000 individual paintings that she brings to life to explore the darker side of the criminal justice system.
As a woman in the field of animation, Sofian may represent a minority but that hasn't stopped her from tackling new endeavours with passion, artistry and self-expression. Her work has appeared in numerous feature films and her teaching has taken Sofian around the world. Today, she serves as Associate Professor in USC's prestigious John C. Hench Division of Animation. We caught up with Sofian via phone to ask her about her work, the role that gender has played in her career, and why more women aren't yet in the industry.
ACR:  Sheila, were you interested in animation as an art form from an early age?
Sheila Sofian:  I was drawn to the fine arts. When I first went to college, I studied photography but I transferred to Rhode Island School of Design (RISD) and decided upon animation which combined my interests in art, photography and social science. There, I studied under Amy Kravitz and Yvonne Anderson which was amazing. They remain my mentors… I feel very indebted to them to this day.
ACR:  Studying under experimental female animators like Kravitz and Anderson was a rare opportunity. Did you realize at the time that women were a minority in the field?
SS:  You know, I was on the east coast and the (RISD) program was experimental in nature so there was equal weight given to each gender in that world. It wasn't until I moved west and did some freelance work that I saw the division within the industry.
Never in my career did I believe that being a woman was detrimental to me except in one instance. My husband (animator David Fain) and I worked on a feature film that included painting-on-glass animation. It was directed by a woman but every time she spoke to us, she only looked at my husband and it occurred to me that she unknowingly felt he was the one in charge. I think our upbringings make us all sexist to some degree, I don't think she herself was knowingly treating me any different, but that was the one instance where I personally felt that weight in my work.
ACR:  Speaking of your other half, David Fain, what's it like sharing a career in the same industry as your spouse?
SS:  The only time it was stressful was when we collaborated on that project and that was because we were always talking about work… we couldn't disconnect and talk about other things! Since then, we've come a long way. He was the executive producer on my last documentary, Truth Has Fallen. I'm so lucky to have him resource 24 hours a day. We rely on each other.
ACR:  Your work often explores the darker side of humanity and society. What is it about animation that makes it such a strong conduit for discomforting topics?
SS:  That's really true. We joke but my husband does funny and light-hearted animation and I do the dark, depressing stuff. For documentary in particular, people around the world admit to me that they judge live action based on how the people look on screen to some degree; whereas they say they can empathize more with voices on an animated piece. So that's very powerful. As an artist, animation also gives me the ability to have visual metaphors and a range of tools that make it more compelling.
ACR:  Is it difficult discerning when a film or a scene needs more edits and when the iterations should stop?
SS:  Yes. There are always things I'd love to go back and fix but that's just part of being an animator. There's a quote attributed to John Lasseter which rings true: 'In art you never finish, you just walk away.' Students have a really hard time finishing their work- they're perfectionists and their films may be what gets them their first job or completes their thesis so they really want to go back and iterate. What they learn is that overworking a film can kill it, too.  
ACR:  As an animator who produces your own films, you're responsible for performing so many tasks. And then suddenly it's finished. What is it like when you wrap up a film?
SS:  With feature films, it's a challenge. When you're creating a film, it seems like a tunnel and the end is forever away but eventually it comes. Truth Has Fallen was monumental and it took me 10 years to complete. Of course, I teach at USC but I spent such a great deal of time and effort on it. It was in part funded by a crowdfunding campaign. The day I finished, I rented out a local theatre and screened it for everyone who worked on it with me, donated to it and our friends. It was really the best day of my life. Afterwards, it took me a long time to realize I was actually done.
ACR:  Women make up a majority of animation students yet remain a minority (just 20%) of the industry itself. Where is the disconnect in your opinion?
SS:  I think there's no lack of very talented female animators. In fact, here at USC I taught a class recently that had 17 women out of just 20 students. My theory is that the industry remains a boys' network to some degree. For instance, jobs aren't always advertised… you hire people you know who are likely to be your friends.
I should mention that I have a female friend at Disney who believes there's no barrier anymore with regard to gender but I think there's still work to be done. It's a highly competitive field and hard to get your foot in the door. Trying not to generalize too much, but I also think men are encouraged to be assertive and confident and those are two traits necessary to get into the industry.
ACR:  Whether it's putting in long hours or being critiqued or facing job changes, do you think animators need to develop thicker skin and be a bit more fearless than most?
SS:  Yes and no. One of the most important things is interpersonal skills. It's well known that if you're pitching a show to a production company, they are interested in the show itself and you… they want to know that they can work well with you. You have to collaborate and be a team player in this field perhaps above all else.
In terms of the more cut-throat elements of the industry, students will often be hired out of school and pull long hours. My husband has fought against that throughout his own career which makes me proud. But there are many people who can't risk speaking out for fear of losing their livelihoods. This is especially true for artists working in the games industry. It's pervasive although it does depend upon the studio. There are some fantastic studios and companies to work for that cultivate a positive balance between work and home.  
ACR:  Last but not least Sheila, what advice do you offer young animators who will face many changes in their careers?
SS:  I'm teaching a professionalism class next semester and I tell my own students to first get a passport and be prepared to travel for work. And then, I tell them to be versatile. As a freelancer, I get to choose my own projects but that is also supported by my work at USC. My husband is a great example of the versatility required; he started his career in optical printing and then got into stop motion, became a writer on SpongeBob Square Pants, worked at Cartoon Network, did Flash animation and now he's doing animatics. So, he's had to reinvent himself. At the university level, you learn how to learn. You can't just say you want to do Maya or rigging or whatever it may be… you need to adapt because every year things change in this field.
Check out more interviews at Animation Career Review's Interview Series.