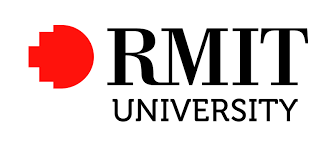 While Australia may be best known for its inviting beaches and wild outback, the country's contributions to animation have richly colored the craft from the very beginning. They know a thing or two about cultivating animation artists Down Under, and RMIT University is among the educational leaders preparing aspiring animators for what awaits.
Officially Royal Melbourne Institute of Technology, RMIT University undergrad and post-grad animation students take advantage of their surroundings in the robust and culturally vibrant capital city of Victoria where they have access to industry, galleries and events. Within RMIT's undergraduate and graduate animation degrees, they 'learn by doing' from veteran working artists who challenge them to think outside the current boundaries.
Two of those instructors have been good enough to give us a glimpse into the animation offerings at RMIT for our latest Spotlight Q&A. Animator, artist and researcher, Dr. Chris Barker serves as Lecturer in RMIT's Master of Animation, Games and Interactivity. Digital media designer and animator Mark Lycette lectures in the Bachelor of Design in Animation and Interactive Media. We ask them about their respective programs and the future of animation. We hope you enjoy! (This interview was done via email & has been edited minimally for length & clarity).  
ACR:  RMIT students' work has garnered acclaim at festivals and your graduates can be found in enviable industry positions around the world. Is there a 'secret sauce' behind their success with regard to what or how you teach them?
Mark Lycette:  I believe it is our long term commitment to the importance of narrative and statements within the work of our students. We spend much time exploring concepts and ideas, working with students to seek out the statements they want to make and how to make them through the medium at hand. We have no house style and we focus on the individual more, I believe, than many other European schools. The statements in their work celebrates them as artists, so allowing them to make as much as possible is important.
Dr. Chris Barker:  Similarly, we think that there are as many 'styles' as there are graduates. The really interesting stuff, in terms of production, is stuff that has yet to have any 'house style'.  We don't concentrate so much on stylistic concerns; we encourage our graduates to give it a go and try some of the stuff that would more than likely fail to get up if they were doing it for money.  Behind everyone's passion, there is a researcher there. We like to give people the space to probe deeply into their practice.
ACR:  How do you strike the balance between time spent teaching the hardware & software tools of the craft with the fundamentals of it?
ML:  This is one of the major challenges of teaching creativity in a digital environment. The never-ending struggle of maintaining and developing one's creative abilities while engaging with software challenges, restraints or indeed temptations. Developing a mature creative mind aware of these issues is imperative. We do not hide or protect students from these questions and the differing opinions found in the faculty on such matters are celebrated. We embed these aspects into the curriculum. A student having a software lesson can still be challenged with questions of aesthetics, meaning and theory.
CB:  The tools express the fundamentals. There's always going to be a spirit of expression in someone's artistic attempt at communication – how does the work 'move us' or 'appeal to us' or 'make sense to us'? That's the interface of the tool and the fundamentals. When we teach software, we always teach it in the context of a problem which has its own unique set of parameters. When we do that, we avoid the pitfalls of teaching software. For most of the software stuff, RMIT subscribes to market-leading training providers of video training software for our students. We follow up with methods.
ACR:  With the ever-increasing use of animation in non-entertainment industries and the continued growth of immersive and interactive technologies, the skills required of an animator continue to expand. How do these changes inform what or how you teach your students?
CB:  It's important to make a distinction between animation and the tools being used to make and show the animation. I think it's in the skill of the animator to show that animation makes sense and adds something valuable to each emergent field. In order to be professionals, students need to be able to access the industry. As staff, we work to connect to the world outside the University - to industry, to programmers, editors, sound designers, producers, marketing experts, software companies. By emphasizing connectivity and partnerships, we encourage students to actively search for and work with new developments and ideas.
ML:  The growth of expectation placed upon graduates is both intimidating and an opportunity. We focus on the fundamentals that will always serve the ever-expanding pathways. Good ideas, verbal confidence, criticism, questioning, self criticism, imagination and visual expression will adapt to whatever path you take your skills. Industry is part of our own DNA as teachers and practitioners but we are wary of the false pathways that it can offer. Accepting change as the nature of our industry is important and once you do that you realise that developing your own critical skills of analysis will protect and assist you on your journey.
ACR:  On that note, RMIT lecturers are working professionals in the field. Mark, when not instructing, you tackle visual communications. What has your career taught you that you try to instill in your students?
ML:  All of the (above) lessons come from my own professional life. I have changed my own pathway within this industry several times based around changing software and technology. I have experienced the tech boom and bust, and learned the lessons of techno fetishism and industry hype. I bring a reality check to my students when I can; however the simple pleasure gained from making something 'beautiful' or designing something successfully must rise above all the analysis. Finding a balance is what I try to instill in my students.
ACR:  How about for you, Chris? You leverage animation and media in some unique ways for clients and events. What are the lessons you've learned that you impart with your graduate students?
CB:  You have to be tenacious. And that's not something that I have learned in my limited capacity as a maker. I've learned that by watching students. You have to push a new idea- even a good, new idea. If you want it to go to market, you'll need a lot of entrepreneurial zeal. Your passion for something is only just a part of the overall task of earning money.
ACR:  What areas of research and development most excite you about the future of animation and interactive environments?
CB:  I think that there's going to be some pretty crazy scenes in the development of simulacra.  Will VR version 2.0 be a success? The tide has been going out in anticipation of Oculus Rift (and progeny) for a long time, so that will play out in the next couple of years. At the moment, it almost looks like 'too big to fail'. With companies like Magic Leap gaining phenomenal funding, Microsoft giving us an augmented lounge room with HoloLens, and the internet of things threatening to tie us all into a block-chained ecosystem of trade, the research front is nothing if not interesting!
ACR:  And how about in terms of trends?
CB:  There's been a big drift and blurring of the lines between animation and games of late. We see a number of graduates being asked to develop across this intersection.... I expect that will continue. In addition to film and games, animation will be the key industry if VR is to be a success. Animators will be behind the development of VR content - its capture, reproduction, and augmentation.  It will be animators and developers who will work out the nuts and the bolts of the emergent VR industry - cinematography, storytelling, how it might be used, all of it!
ACR:  Any interesting research done by your graduate students that have piqued your interest lately?
CB:  Neil Van Nuren is one. He has been at the ground floor in the research and development of 3D pipelines for 360 high res panoramic content and has compiled probably the first in-depth, accessible presentation of the state of VR at the moment- complete with problems, solutions, recipes, reviews and advice. Oscar Raby is another student whose work comes to mind. He made what was arguably the first VR documentary- a very personal discussion of his father's life in Chile. Using an impressionist way of capturing 3D space (lots of the meshes were made with his phone!), Oscar's work takes you right into some incredibly difficult history. Gina Moore is doing a PhD with us and her work examines the ways technology contributes to ideas of style: what is it to sketch a 3D model? Why hasn't the 20th century discussion of the material in the arts happened to 3D objects, art and displays? In each example, our students poke and prod technology to act like a contributor rather than a slave.
ACR:  Those are impressive examples, Chris. What does RMIT's Master of Animation, Games & Interactivity look for in applicants?
CB:  We are looking for people who have some unique positions that they hold on the world. So, in addition to our students from industry-related fields, we've had musicians, dancers, vets, doctors, scientists, programmers, painters, writers, producers.  Each one brings their own unique perspective. We really like people who don't mind asking or answering questions- usually there's an accompanying degree of stick-ability which will get people over humps and is essential for doing something as time consuming as what we do.
ACR:  Similarly Mark, what does the Bachelor of Design in Animation & Interactive Media seek in its applicants, and what attribute would you most like to see new students possess or develop?
ML:  We select our students based on two simple criteria: they can express themselves visually, and communicate a message through that successfully. Having those abilities means we can work together and begin the conversation. Different staff would wish for different attributes to bestow… I wish they would read more.
ACR:  RMIT's international reputation attracts students from around the world. How does this flavor the department's culture?
ML: It is celebrated but more importantly is so accepted now it is almost invisible. Globalisation of practice and culture is a valuable experience at any age or level of study so we engage with it. All our local and foreign students benefit greatly from experiencing each other's similarities and differences. Many Australian graduates work overseas in their professional lives so any experience of another culture is a good one. It prepares them for the real world. Our graduates' work displays the diversity and similarity of nations and people.
ACR:  Lastly, what is the current Australian landscape like in terms of the industry and opportunities?
ML:  Australia performs exceptionally well globally within the industry, but I believe there is much room for development for an Australia that recognises and is recognised for its animation. Excluding Hollywood commissioned projects, there is very little on the international stage that represents Australia. We do not have any globally recognised animators - not on the scale you see in Europe, Japan or the USA. (That said) the industry in Australia is small but dynamic. It can burgeon around a city or state when a Hollywood contract appears.
Within Victoria, there are now more artists forming their own enterprises, ad hoc studios, and even self initiated works. The medium of the net means an artist next door could be doing something of significance and you are not aware of it! Interestingly, students are able to publish and exhibit globally instantaneously and opportunities flow from this which opens Australians to opportunities I only dreamed of as a student. Two graduates recently had their original ideas commissioned for pilots - for that to happen so quickly is exciting.
ACR:  Exciting indeed. Mark, Chris, thank you both for telling us a bit about RMIT's programs!
Check out more interviews at Animation Career Review's Interview Series.