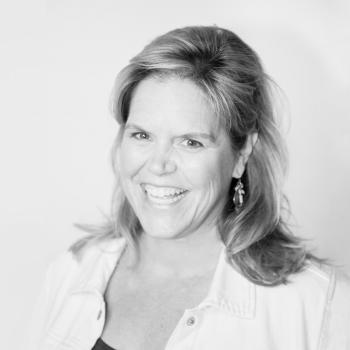 Leigh Seaman is a veteran TV showrunner and creative director who serves as Senior Executive Director of SCADFILM. The 2020 SCAD AnimationFest will be livestreamed on Sep. 25 and 26 and accessible to viewers around the world.
Savannah College of Art & Design (SCAD) is renowned for producing some of the highest caliber animation and entertainment arts graduates in the world. Leveraging the experience of internationally-awarded working faculty members, students in the university's digital and entertainment arts programs enjoy access to an unparalleled network of alumni and partners. Nowhere is this more on display than at one of SCAD's annual festivals which showcase the work of students and alumni while sparking conversation among industry.
2020 may have put a damper on the world's festival scene, but at SCAD the show will go on. Its annual AnimationFest moves to an online format amidst the Covid-19 landscape, and the university has pulled out all the stops to bring an enticing array of speakers and screenings online. Better yet, the event's 2-day live stream on September 25 and 26 is accessible to viewers around the globe who can tune in for the very first time by purchasing virtual passes. It's a particularly good chain of events for prospective students eager to get a behind-the-scenes look into SCAD's Digital Media and Entertainment Arts program.s 
The online festival's lineup includes insight from industry titans like The Disney Channel, Netflix, Nickelodeon, and more. Conversations with Academy-Award winning creators, SCAD alumni working in industry, and even a Super Bowl champion-turned-multimedia-mogul will discuss the current state of animation along with its future. Pulling off the festival in a virtual format is no easy feat, but veteran creative director and SCADFILM's Senior Executive Director Leigh Seaman and team are eager to show off their virtual festival and unique community to pass holders far and wide. We caught up with Seaman to ask her about the impending festival lineup, as well as what she's most looking forward to at this year's AnimationFest. 
ACR: Leigh, before we dive into SCAD's AnimationFest I want to start off with you. You've had a successful career as a TV showrunner and creative director. What lured you to SCAD as SCADFILM's Senior Executive Director?
Leigh Seaman: In 2009, I was invited to conduct a series development workshops with Film/TV students at SCAD. By the end of the session, I was convinced that the 20 students in the room would soon be Emmy winners and networks executives. Their talent was developed so beautifully by the professors at the university. Over the next several years, I returned to SCAD signature events like SCAD Savannah Film Festival and SCAD aTVfest as a presenter, panelist, and industry moderator. 
I was pleased when SCAD President and Founder, Paula Wallace, told me about SCADFILM- an initiative she developed to take full advantage of the growing number of industry professionals working in Georgia. She entrusted me with her vision to create a dynamic year-long program of screenings, workshops, filmmaker discussions, and festivals that connected SCAD students, alumni and our communities with film, television, and digital media industry leaders to share experiences centered around incredible content.
ACR: What was the genesis of AnimationFest, and how has it evolved in the years since?
LS: Given the tremendous success of SCAD Savannah Film Festival and SCAD aTVfest, both of which have strong animation-related programming, SCAD launched AnimationFest in 2017 as the next in the series of incredible university signature festivals. Through the years, our animation degree program has become the most popular and we have over 2,300 alumni working in animation-related careers at studios, production companies, and agencies worldwide. 
At SCAD, we believe animation is one of the fastest growing communications tools in our global society and our festival is designed to showcase this innovative medium used to enlighten, inform, and inspire audiences. Certainly our festival is designed to elevate our students' academic experience, but it also serves other audiences including animators, directors, writers, and members of the digital media arts industry as well as fans of the content we showcase. 
Our festival has seen exponential growth since its inception. Our attendance grew by 80% from 2018 to 2019 and each year we add more guests and programming than the prior year. In true SCAD form, our festivals always have surprise and delight for the audience. For instance, in 2019 we made it snow inside our theater, SCAD Show, as part of our preview for the Dreamworks film, Abominable.

ACR: Outstanding. This year in 2020, AnimationFest will go virtual and be streamed live amidst the global Covid-19 landscape. What were some of the key considerations when moving this huge event online? 
LS: When we closed the festival in 2019, the last thing we thought we'd be doing 12 months later was a virtual festival. In early March, SCAD led the way in pivoting its academic and other programs to the virtual environment. By the first week of spring quarter, we implemented a virtual visitors program titled Guests & Gusto that included artists from across every one of our 40+ degree programs zooming in to talk about their work and creativity. 
Many of these guests came from the same studios and production companies we work with for our festivals, so when we brought up a virtual AnimationFest they were ready to help. We have partnered with platforms we believe will help us design a festival experience that audiences of all ages and interests will enjoy. Probably the most exciting part of the festival this year is that there are literally no geographic boundaries. Anyone interested in our SCAD experience can attend no matter what city, time zone, or country they are in.
ACR: Tell us about some of the studios and professionals that have been integral to bringing this year's AnimationFest to fruition?
LS: SCAD enjoys productive relationships with many leading companies and we're grateful to those who collaborate with us on our festivals each year- especially when they send SCAD alumni as presenters and guests. This year, alumni will be representing Dreamworks, Pixar,  and Riot Games. We'll be welcoming Framestore for the first time as well as CBS All Access. Nickelodeon, Amazon, Netflix, and Disney Channel are always very supportive and this year is no different!
ACR:  Among the exciting conversations and speakers this year will be a panel featuring women in animation that I know is of particular interest to you. Where are we at in terms of gender parity in the animation workplace, Leigh?
LS: You're absolutely right about the Women in Animation panel being important to me, and I'm very excited about this programming because a student helped me focus and develop it. I received an email from a sophomore animation student earlier this summer asking about some of the extraordinary women working at Nickelodeon and wondering if they could come to SCAD. We made it happen! 
I am thrilled Nickelodeon will be populating an entire panel with women to talk about their industry-leading commitment to gender parity. Animation has been historically male-dominated, but that's changing and SCAD is helping foster the change by preparing the next generation of creative talent to enter the workplace. Male or female, our students recognize the importance of representation, diversity, and inclusion in storytelling and why it's imperative that there be equality behind the scenes, as well. We are in a renaissance of incredible content across all the entertainment arts and through our festivals at SCAD, our students are empowered to bring more important stories to life.  
ACR: I want to ask about each and every speaker and panel, but instead I'll direct readers to the full festival lineup to pursue for themselves. Which ones are you most looking forward to?
LS:  Each and every panelist and speaker will be fun and inspirational as always, but I will highlight a few. This year our Industry Insights panel will focus on programmers from the networks who develop ideas into global sensations. This is going to be a terrific way to learn how to get an idea from the page to the screen. I'm delighted that Martellus Bennett is joining us as his story is unique -- we don't often have Super Bowl winners on our stage! The Unreal Engine presentation is guaranteed to blow our minds as that technology continues to evolve and amaze. And like most of the country, my summer included rediscovering Avatar: The Last Airbender so I am very excited to hear from series co-creator Bryan Konietzko!
My favorite panel every year is the Alumni Voices panel. Different alumni come together to talk about their experience at SCAD and how they used it to find career success. We hear some amazing stories about their journeys, and we know our current students always leave inspired. We also have alumni presenting from Dreamworks in celebration of How To Train Your Dragon and from Pixar and Riot Games---anytime SCAD alumni are part of the festival, our crowds are very lively. 
Check out more interviews at The Animation Career Review Interview Series.