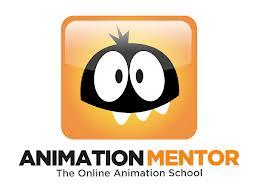 Last week, news broke from our friends at Animation Mentor that they are once again pushing the bounds of online animation education with the new patent-pending  AMP Studio Production Pipeline. They also announced their first VFX program to commence this summer. The award-winning online studio school is known for iterating on its offerings in response to industry needs. Next gen tools serve an important function for the school's students who learn from working pro's with enviable resumes.
At a glance, the AMP pipeline is the first fully distributed production pipeline in an online studio school setting and mimics those in use at studios around the world. Working under the guidance of their mentors, students will leverage it to collaborate with others, creating sequences and finished films while gaining the experience of integrative pipeline collaboration.
Keen to learn more about the AMP Studio Production Pipeline and its impact, we caught up with Animation Mentor co-founder and CEO Bobby Beck for our latest spotlight Q&A. Himself a veteran Disney and Pixar animator, Beck spoke to us about the AMP pipeline, how the new VFX program and how to raise a few eyebrows (the good way).  This interview was conducted via email & has been edited for length & clarity.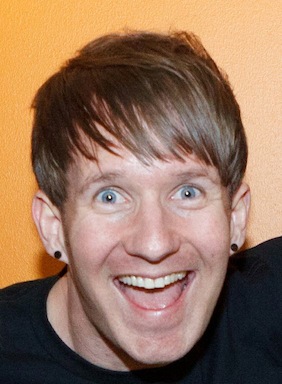 ACR:  Bobby, thanks for speaking with us today. The announcement of the new   AMP Studio Production Pipeline is quite exciting. It allows students to gain experience collaborating in a robust pipeline that mimics what they will find in the industry. How important is collaboration to an animator?
BB: Teamwork is at the heart of being an animator. You never work on your own and if you do, you're bound to go off in the wrong direction. You always have to think about the bigger picture of the story.
Young animators don't know this so well so they come in and they want to make every shot a money shot. Although you always want to make your work look great — you have to really think about texture, cadence, and story beats. For instance, does it make sense to downplay my shots so that the story beat pays off in the next person's shots or three people down the line?
These things come only through teamwork and discussion. Learning how to have this type of collaboration and communication is so woven into the fabric of it all and is a major component to why the best studios create the best work. This is at the core of our new instructional design and AMP studio production pipeline.
ACR: I hear the AMP Pipeline went through rigorous industry beta testing…
BB: With the AMP studio pipeline, we've done two solid years of R&D and battle testing with an incredible short film being directed by co-founder Carlos Baena. The best part is that we've not only done this testing with animators, but also with modelers, riggers, look development, pre-visualization, layout, simulation, lighting, and compositing artists. It's a full studio production pipeline from end to end. It continues to evolve with the incredible feedback we get from the artists working with it.
ACR:  This new pipeline is a great example of what a virtual education can offer. What do you say to those who still may harbor doubt about the merits of online animation education?
BB: Online education has proven itself to be an incredibly viable way to learn. It's here to stay and it's only getting better. We've been doing this since 2005 and we've been fortunate enough to prepare and place so many great artists into their dream jobs. We've worked hard to make online personal; to make it feel like the mentors are sitting right next to you no matter where you live.
At this point, I'm confident that an online model, done well, is superior to brick-and-mortar learning. It takes away a lot of the distractions and makes it more focused and rich — and yes, you really do get to know people and your mentors.
ACR:  We see the trends already, but how important a role does a student's ability to work remotely play on their future careers?
BB: Remote working is the future of our industry. It's the future of most industries. We've seen more and more shifting to this model over the last three years and I'm confident there will be fully distributed/remote studios in the next three to five years. And, honestly, this is a great thing as it will offer a lot more opportunities to artists who want to live anywhere in the world while also working on great projects. More jobs, more opportunities — it's going to be a win for everyone.
ACR:  Switching gears, you also announced news of Animation Mentor's first VFX program to begin this summer (2013). First, what took you guys so long? And more importantly, what attributes can we expect from this program?
BB: Ha ha- doing it right was a big part of the hold out. We've had plans to do VFX courses for the last three years. We just wanted it to be something relevant to industry needs and not just another VFX software training program. There are a lot of great sites and programs that offer training in VFX software, but no one is teaching production in a capacity like this.
Just like animation, VFX is not about the software, it's about the right and left brain coming together. It's about knowing how to work in production with multiple people across disciplines, how to take broken shots and make them sing — and nailing this approach is why we waited so long. Our VFX program is not software tutorial training in visual effects. It is full-fledged production-grade training by putting artists in the trenches of their own cross-disciplinary, collaborative productions.
Check back on our site February 28 for full details of our Visual Effects program offerings.
ACR:  Will do!  Last but not least, you guys raised a few eyebrows by decreasing some of the school's tuition rates and working hours to complete courses. Despite rising educational costs elsewhere, how did you manage to do this and why?
BB: Making our program accessible and affordable to people is at the heart of our mission. We've always had the dream of seeing artists pay off their student loans within a year or two of working professionally so they could be free to do things in life that are part of the bigger picture; e.g. having a family, buying a home, etc.
Also, we don't see ourselves as an online school or a brick-and-mortar, we see ourselves as an industry school. The industry's needs shape what and how we do things. We believe we are offering one of the highest possible educations available for both animation and soon visual effects and we simply want to make this type of training accessible to the type of artists who want it.
ACR:  Can't beat that, Bobby. Thank you again for answering a few of our questions. Looking forward to following Animation Mentor's continued evolution and success.
BB: Thanks again for this opportunity.
Check out more interviews at Animation Career Review's Interview Series.