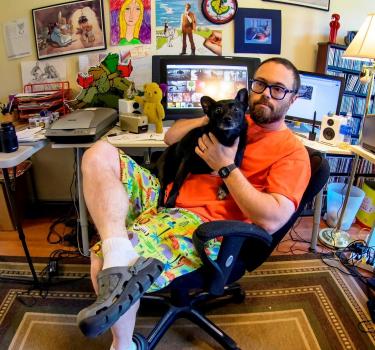 Bryan Ballinger, Professor of Digital Media Arts at Huntington University's Indiana Campus
There aren't many undergraduate animation programs within comfortably-sized, Christian liberal arts universities but Huntington University fits just that bill. Huntington's robust and fast-growing Digital Media Arts department houses its Animation program- offered at both of the university's two campuses in Indiana and Arizona. Striving to produce artists who not only find success in their animation careers but also in their spiritual and citizen lives, H.U. offers many unique attributes including high student volunteerism and partnerships with organizations like Habitat for Humanity that allow students to explore animation while doing good.
Professor Bryan Ballinger teaches within the Digital Media Arts department at Huntington University's Indiana campus, working closely with animation students. For two decades, he honed his many talents in CGI, illustration, and animation in a variety of projects and organizations- from the now classic VeggieTales animation (where he served as Lead 3D Designer) to large clients like Microsoft and Nintendo. 
Helping to start the Animation program at H.U., Ballinger enjoys the enviably small student-to-faculty ratio and the way his colleagues and students habitually produce animations of both high quality and substance. Prof. Ballinger took time out of his day to respond to our questions about the study of animation at Huntington's Indiana campus. Stay tuned for a second interview that looks at the university's Arizona campus offerings. Enjoy!
ACR: Bryan, your professional experience as an animator, illustrator, and 3D designer is abundant. Tell us a little about your career, as well as why you decided to pivot into teaching at Huntington University.
Bryan Ballinger: Sure! I worked for 6 years at Microsoft working on children's interactive software and then moved on to work at Big Idea Productions for 5 years working on the VeggieTales property. I have also been a freelance artist for almost 30 years and I illustrate children's books, as well. While working on VeggieTales I was the head of the 3D illustration department and got to train the folks I worked with; I found that I really enjoyed it, so I decided to get my MFA. Right as I was finishing it, I was contacted by Huntington University to help start their new Digital Media Arts (DMA) department.
ACR:  What was the genesis of Huntington's B.S. in Animation degree?
BB:  It all started with Dr. Lance Clark. He is a professor here and currently Head of our Digital Media Arts Department and Dean of the Arts. Back in 2004, he wanted to start this department and had the vision to have live action, animation and broadcast components. He contacted Phil Visher, Head of Big Idea Productions, and asked him for recommendations for professors for the animation major. Phil suggested a colleague of mine, Steve Leeper, and myself.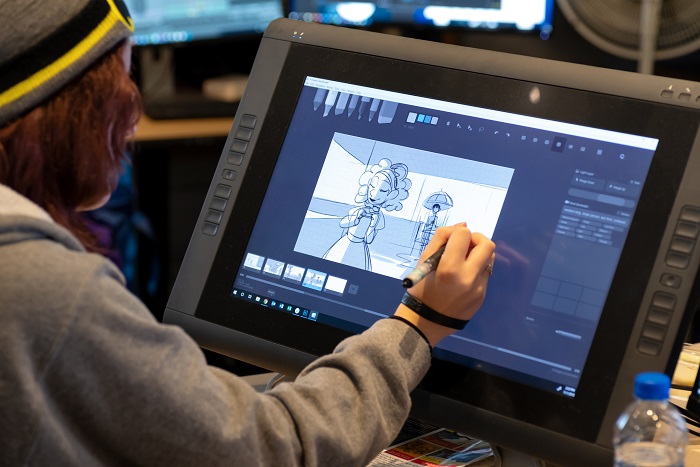 ACR: How does the university's small student-to-faculty ratio impact the quality of education within the DMA department? 
BB:  One of our biggest strengths is our interaction with the animation students here. We've currently got around 50 animation majors and our class sizes never go larger than 16 students- typically, classes are closer to just 12. Students get a lot of one on one time with our animation faculty both in and out of class. Working with students on their ideas and skills and creative projects is my favorite part of the job.
ACR: Your students gain experience working in both 2D and 3D, don't they?
BB:  They do. We try and expose students to a breadth of different kinds of animation experiences when they start, and then as they go through the program they can start to specialize as they realize what they are passionate about and what they are gifted at- some are good at multiple disciplines and are generalists, which is great too. 
A student may come in thinking they just want to do concept art, and then they discover they have a knack for 3D modeling or 2D animation or motion graphics. But they get to try it all. And it's very beneficial to experience the different aspects of animation even if you want to specialize. Even if you know you just want to be a concept artist, knowing how 3D animation works means you have a better understanding of how to design things that a 3D artist will have to build. We have projects where students work alone and also where they work in teams. Our classes build on each other and have cross-over between disciplines, but we also want to be flexible enough so that we can tailor the education to a student's passions and gifts.
ACR:  Students at HU also enjoy ample industry-grade equipment to bring their stories to life. Tell us briefly about what tools they use and at what point during the curriculum.
BB: Right off the bat students start using animation hardware and software. On the hardware side, all our labs have high-end Wacom drawing tablets for digital painting and concept art, digital sculpting and 2D animation. Our lab computers have top notch video cards and processors and a lot of ram. We have dedicated rendering stations outfitted with multiple video cards in every lab. In addition, we do 3d printing and we have several VR stations and AR hardware, too. We have a 12K 360 degree camera that we use for capturing HDR images for 3D lighting. What's interesting is that we also have a full traditional stop motion puppet lab as well as a traditional animation lab. Students have access to all of this from the get go.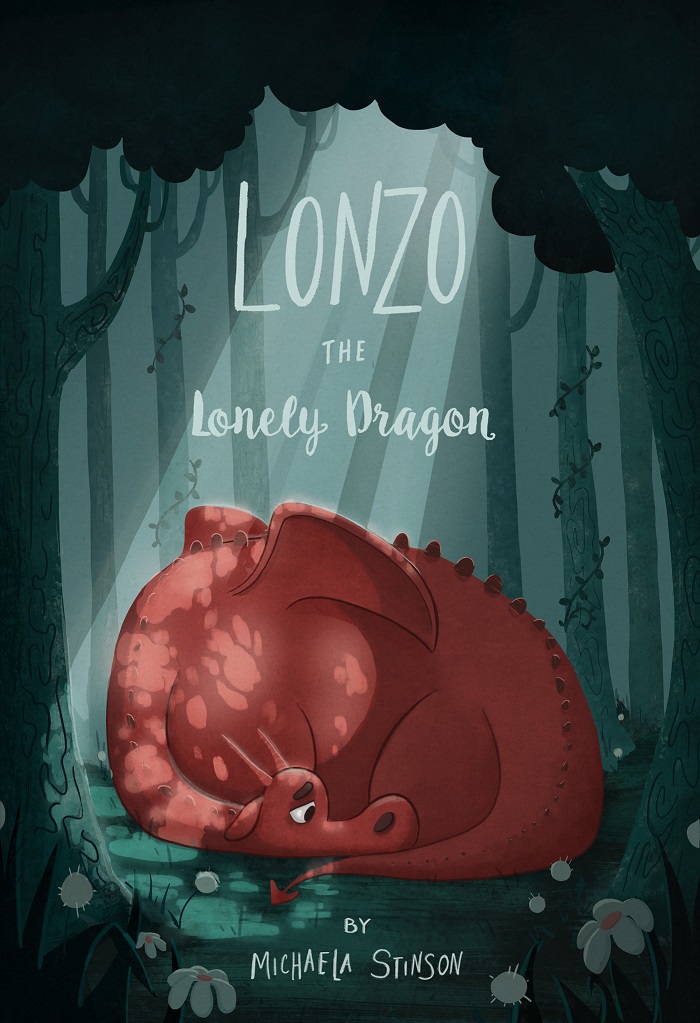 ACR:  We haven't yet talked about Huntington University's comprehensive, faith-based approach to higher education. In what ways does faith play a role within the DMA department?
BB: Faith definitely plays a big part in the education here, although we do have a number of students who aren't people of faith and they are an integral part of our program, as well. I would say the best expression of how our faith works within the DMA department is the document that one of our professors, Professor Matthew Webb, authored called the 'Kinema Manifesto'. The main tenets of which are respect for the individual, respect for the art and respect for the community. Basically throughout the creative process here, we actively show respect for the artists working on the projects, the audience that views our work and for the creative works themselves.
ACR:  On a similar note, over 70% of Huntington's students volunteer every year. Does this impact the themes of your students' animation work or the impact that they want their skills to have on the world? 
BB:  I absolutely believe it does. And interestingly enough, some of the best work comes from opportunities to support causes you believe in. One of the best examples of this is a project we had our Juniors work on recently. Our professor Josh Addessi had the idea for our Juniors to do some animated shorts for Habitat for Humanity. We contacted the local Fort Wayne, Indiana, chapter of Habitat and had the students work directly with them to tell stories of 4 different families and how Habitat changed their lives. The results were wonderful and Habitat for Humanity used the short films that were created. Our students saw how their work could be meaningful and make a difference and the passion they brought to the projects made the work all the more wonderful.
ACR:  Reflecting on your own career that spans two decades, what skill sets do you believe are most important for animation students to develop?
BB: There are a lot of things that are important for animation and digital media careers. Some vary depending on what area you are involved in. Being able to work with other people and on teams is very important. Many professional projects involve groups of people working creatively together. That's why we have specific projects and assignments where students work on teams in different roles. Having good art aesthetics is also very important, as is the ability to take direction while also bringing what you do best to the table. Being able to adapt and learn new software in an ever-changing field of technology is key as well, especially on the 3D side of things.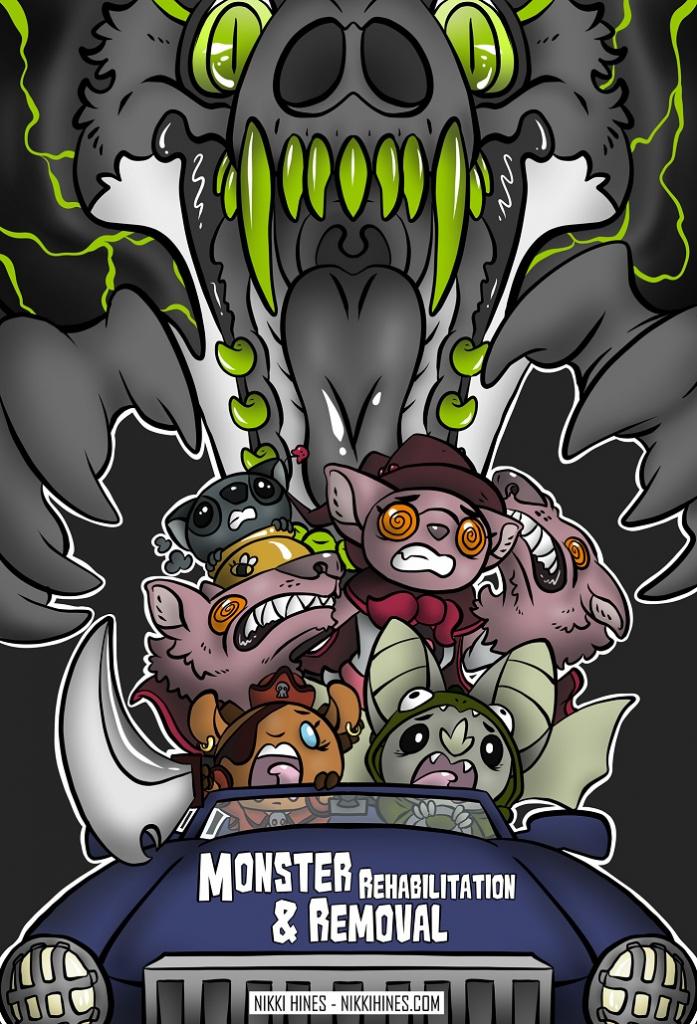 ACR:  Lastly Bryan, tell us about your proudest moments as a Professor and what keeps you excited about the path you're on at Huntington University?
BB:  One of the main things I'm most proud of is our faculty. The other professors in the Animation program are stellar. We all compliment each other. We work as a team on all our classes and the other two professors, Josh Addessi and Curtis Wood, are some of the most talented artists I've ever known. They also have huge hearts and help other people realize their creative potential. All you have to do is look at their own creative work and then the work their students have done, and you'll see exactly what I mean. I also get to work with our animation professor at our Arizona Campus, Christian Washington, who is absolutely wonderful, as well. 
The other thing that really brings me joy in this job is staying in touch with former students and seeing where they go in life. I've got one former student who has done stellar work on a number of shows for Netflix and Cartoon Network and worked extremely hard to get to where she's at. And I've had other students who've gone on to work on large animated movie productions at Dreamworks and Sony, or who've gone on to work at large companies like Apple and gaming companies like Telltale. 
To be honest, I am equally as proud and excited for students who go on to work at companies doing medical animations, or at educational publishers, or who start their own companies, or who are making media for their churches or work in advertising or architectural firms or doing their own graphic novels. In fact, one of my students that I'm most proud of started her own line of plush toys for young kids and uses her animation skills to design the characters, tell stories about them and animate promotions for them… check out Smelly Faces! So for me, it's all about working with my colleagues, working with students and keeping in touch with former students.
Check out more interviews at Animation Career Review's Interview Series.