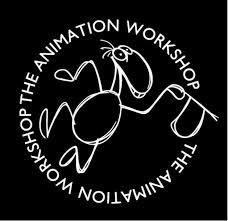 Rarely do we stumble across an animation ecosystem seeking to innovate on the traditional education approach. But The Animation Workshop in Denmark is one school that does just that, recently making it to the top 20 of our annual Top 100 International Animation Schools list.
Dedicating itself to the advance of animation in all its forms, TAW offers several traditional BA programs in animation alongside an unparalleled collective of workshops, professional courses, artists, business support, and research and development for youth animation studies. It's little wonder that a broad, global cross-section of animators flock to its home in Viborg, Denmark, including many from the world's most revered studios.
To learn more about the myriad of ways in which TAW addresses the changing needs of animation, we caught up with the head of the school, Morten Harpøth Thorning. As he explains, TAW takes a fresh approach to the study and progression of animation seldom found elsewhere. We hope you enjoy! (This interview was done via email & has been edited where necessary for grammar).
ACR:  Morten thank you for taking time out of your busy schedule to participate in our latest Q&A about The Animation Workshop in Denmark. Let's start the conversation with you- what has your own career trajectory been, and how did you find yourself serving as General Director of TAW?
MT:  I started out as a musician and while I was trying hard to earn my living by playing drums and percussion I accidently got hired as a scriptwriter and producer of a radio show for kids on the Danish Broadcasting Corporation. The show boosted my career as a musician, since I was in position to compose, record and broadcast my music. Suddenly my band became famous and we toured Denmark. On the side I also worked as a journalist on various music programs. After rambling around as an artist for 8 years I was offered to start The Animation Workshop (TAW) which, when the idea was conceived, actually was meant to be a workshop for local kids. I accepted the job because my girlfriend was pregnant and compared to all my travelling around in Denmark it seemed like the right thing to do- to settle down with a steady income in a calm and stable condition. Little did I know how intense the job would become!
ACR:  For readers not yet familiar with TAW, you have a unique collection of departments that range from professional training and open workshops to a full-fledged Bachelor of Arts program. How did its own progress occur over a little more than two decades?
MT:  In TAW's first 5 years we laid down the foundation for our Artist Residency. We established networks with both national and international animation artists whom we invited to come and create a number of animation shorts. In those first years our biggest inspiration was NFB in Canada. We wanted to create a place with the same possibilities and creative freedom. But we did not have the funding to do it. And the animation we produced ourselves was horrible. In the best case you could call it art.
The lack of money and professional skills guided us to the idea that we should start an animation school as a part of TAW in 1993 with support from the European MEDIA program. And that turned TAW on to the path that lead us where we are today. It was an advantage for TAW to be placed in a smaller town, Viborg, because we could really concentrate on creating a perfect tribal area for the animators. In 2003 TAW was nationalized by the Danish state. That gave us the possibility to create our BA-programs and from that moment things really started to move. Running the BA programs meant that we could build a vast network of the best instructors, supervisors and educators in the field of animation and CG. On the side of our main activities, we could innovate with companies and develop a strategy for what we call animation based pedagogics.
We celebrated the 25 year birthday of TAW last October which gave me the opportunity to meditate over what actually happened. Looking back, I can see that we have been busy all those years – but it has always been extremely fun. I have met so many inspiring people and worked on a ton of different projects – I feel, being 53 years old, that I have already lived twice … at least!
ACR:  TAW really grew organically, then, as a response to demand…
MT:  It certainly did grow organically, that is a great expression for what happened. It was both a response to demand but also I think much of the idea was there from the beginning. Not because we described it as a strategy as such – but because it was what people cared for. It was those ideas that turned on the artists. In all the years of developing TAW we have always considered the actual energy and aim of the artists working with the projects more important and potent than the overall institutional strategy. Not that we didn't make strategies, but they were more focused on creating frames and structures that supported the ideas, the personal development, the creativity and the actual projects of the artists.
Everything we do on TAW revolves around animation. We use the very wide expression animation related, carefully respecting the fact that we don't know which future projects will be born at TAW, and that TAW as an institution must be able to facilitate whatever idea, born by the artists, that has the right energy.
If we consider the age of TAW to be parallel with the age of a human, you can say that with 25 years TAW is today a young woman... her education is over and she is now considered to be an expert in animation. Where does she want to go? What does she want to do? Those are the questions we are asking ourselves right now.


ACR:  Lovely analogy. In its current state, what departments is TAW comprised of?
MT:  One of the unique features of The Animation Workshop as an educational institution is that we're uncommonly involved and interested in what happens to our students before and after they take our bachelor courses. We have a number of departments dedicated to talent development. The way we think about it is that there are a lot of great visual talents in the world but not all of them are outstanding in academics.
To that end, we have a Centre for Animation Pedagogics, which is dedicated to developing and furthering the field of animation pedagogics in the Danish public school system. We have our creative youth education Visual Hf, where traditional academic studies are combined organically with drawing, painting, animation and other visual arts exercises. There's the Drawing Academy, where fundamental classical drawing skills are taught to visual talents who maybe need to improve their basic draftsmanship before applying for further creative studies. Finally, as I mentioned, there's the Open Workshop, where young talents can work on con amore projects and prepare portfolios for further education in a vibrant artistic community.
ACR:  And the Bachelor degree programs?
MT:  Our Bachelor of Arts programs are what everything else revolves around. The BA in Character Animation focuses on the classical principles of animation through the study of both physicality and acting in the mediums of hand-drawn 2D, flash and 3D in. All aspects of animation filmmaking are touched upon from storyboarding and character design to layout and backgrounds.
The sister BA program in Computer Graphic Arts explores the work methods of a CG production from start to finish, from concept design and storyboard through all aspects of the Maya 3D pipeline including modelling, character set up, texture/shading, lighting, rendering and compositing. The students learn to analyze their shots for 2D/3D integration, economizing with matte painting and digital paint over, creating high quality CG imagery.
The newest addition to our lineup of BAs is Graphic Storytelling, a four-year study program for people wishing to learn how to create graphic stories and universes at the highest level. The program teaches all the areas of working with graphic storytelling: drawing, sequential storytelling, lay-out, scripting, storyboarding for films and cross media, and development of original graphic universes.
ACR:  You mentioned earlier that TAW takes a unique interest in students after graduation. How so?
MT:  In terms of what happens to our students after they graduate, we are deeply involved in professional training and business development. Our Professional Training department organizes a number of courses and workshops ranging from 15-week training programs in 3D Character Animation or VFX to masterclasses and training programs like AniDox Lab (matching animators with documentary filmmakers to produce animated documentaries), SEA (a Brazilian-Japanese-European matchmaking and concept development masterclass), and Animation Sans Frontières (an international 8-week program on the art and business of getting an idea onto a screen).
In terms of business development, the Open Workshop serves a role here as well in terms of providing a safe haven for artists developing new, groundbreaking ideas for animation-related art and entertainment. Over the years, a substantial number of small and medium-sized companies have developed in the environment around the school, often based on great working partnerships founded during the production of bachelor films. These companies now reside in company cluster Arsenalet, where support and training is provided on the finer points of developing and running startup companies. This production community is growing in leaps and bounds and has become a boon to the whole Animation Workshop environment, with European feature film co-productions and other larger-scale projects providing local inspiration and work opportunities for our students.
Finally, our Animation Hub, designed to help fund and further the use of so-called "functional animation" for science visualization, patient empowerment and much more, is helping both the Animation Workshop and the companies around us develop competencies in this rapidly-growing field.
ACR:  It's no wonder that  TAW attracts students, artists and instructors from around the world! How does this international element affect the quality of education and artistic value?

MT:  The internationalization is one of the most important parts of our educational philosophy: That the student with his/her skill set must be able to challenge the global market. And it is of course a much bigger and more interesting challenge than if you are only challenging the market of the country you originate from. Animation is a truly international profession, where we work hard to realize the dreams and imaginations of each other. Working internationally, you work for peace, international understanding and a better world, because animation ties countries and cultures together. And yes, the international approach affects the content of the work of the students. They imagine ideas that can function globally. My hope is that they will create projects that truly originate from the heart of them as artists, being able to challenge the global animation market in ways that bring us closer together as inhabitants of a planet and not citizens of countries.
When it comes to the instructors, it is of course an advantage to have an international approach. It gives a much bigger network of experienced professionals. That means we are able to cast specialists globally. We always try to find the right man or woman for the job. If the students are working on a scene with tap-dancing quadrupeds, we try to find a supervisor that has actual experience with such a scene … maybe he or she worked on one of the Madagascar movies. The international instructors, who themselves are used to the conditions of the whole world as their playground, pass that impression on to their students.
Studying together with other international students gives them a global network of colleagues who in the future will help each other to find new work, to create new projects and establish new companies. By the way, consider that it's when you are young, that you are most internationally minded …
ACR:  Animation is constantly changing. Technology evolves as do the choices of media that we use. It sounds like TAW evolves right there with it…

MT:  We are constantly monitoring what happens in the business. Everything changes in the world due to the globalization and the technological development, but I think animation is one of the fastest changing professions. So we find that we must prepare the students for change. We can't be sure which software will be used for production. We can't be sure which platforms or format is going to be the industry standard 5 to 10 years from now. We can't be sure which companies will be leading. But we DO know there will be an audience out there who wants to be entertained and there will be messages and ideas that have to be communicated. So content is king. The most important skills will always be teamwork, communication skills, drawing and visualization skills. But software will always change.
The students must be prepared in their life as professionals to learn more and to study further. Luckily most people working in animation are obsessed with going deeper into the profession and broadening their perspective.
At TAW we constantly work with the curriculum to keep up with the changes in the industry. Often we adjust or change the modules upon gaining new knowledge. But opposite other educations, TAW relies mostly on information from the business and not as much from science. The frontier of animation is the production of the new games and the new films.
ACR:  You noted a few important qualities that animators must possess. What type of student jumps out among your applicants?

MT:  Due to the intensity of our bachelor programs we look for creative, mature and open-minded applicants. A solid draftsmanship in drawing and group work skills are also important characteristics we search amongst our applicants. Analyzing what they can add to the culture we aim for the community environment and class dynamics. Disciplined and hard-working students will benefit the most from these 3½ years of challenging their own professional and personal skills. Teamwork and personal development.

ACR:  Danish cinema has a long and esteemed history, continually pushing the boundaries of film making – from the earliest Nordisk films through to the present day with Vinterberg, von Trier, Bier, etc. Is animation influenced by this long history?
MT:  Well yes in the sense that there is an ever growing blind faith in the belief that the next experiment should be made. Compared to the size of the country we are seeing a pretty amazing number of films being produced. But, as everybody knows, it is not the same case to make independent and experimenting films in animation as it is in films with real actors.
Animation experiments have a hard time on the market. I think that we see the most experimenting in the graduation films that comes from TAW and The National Danish Film School.
I hope that the quality in the scripts that we find in the Danish cinema will start to appear in our animation films. We really need better animation scriptwriters to make an impact on the international animation scene.
ACR:  What excites you the most about animation today and where it is heading?
MT:  Animation is the imagination vanguard. It is through animation that we develop and render the wildest and most innovative ideas that people have today. Often ideas start in fiction and move out to become everyday products and values ​​that belong to us all. I think animation and concretization of our common ideas is part of the glue that binds all people of the world together to help develop peace and cooperation on Earth.
It is a very interesting industry to deal with. The fact that animation technology is constantly perfected and developed means that we as professionals are constantly challenged and forced to keep ourselves at the forefront of development. We are standing at the dawn of a new visual age, where animated visuals will carry much of our communication in new innovative ways. We will see animation becoming a medium that will be used by educators and scientists and public authorities to shape clear and innovative communication. And there will much more work for the professionals in the industry when that happens.
ACR:  And lastly Morten, what do you love most about your role at The Animation Workshop?
MT:  What I most enjoy about my job is getting together to develop ideas with the talented people who are in the international tribe of animation professionals. The curiosity present in the people when it comes to personal and professional development, human responsibility and interest to reflect and discuss the impact of science and human development, makes every day an eye-opening joy.
ACR:  Thank you so very much for your in-depth insight into Denmark's TAW. It was a pleasure learning more about it from you!
Check out more interviews at Animation Career Review's Interview Series.