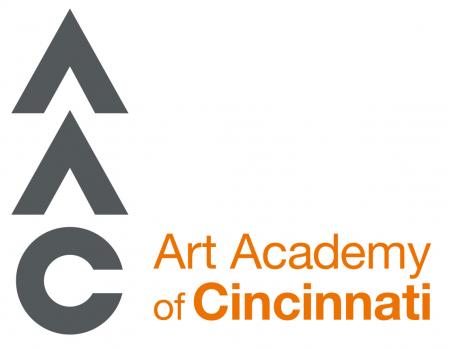 Working artist and Assistant Professor David Michael Butler is the newly appointed Head of AAC's Illustration Department.
Students at the Art Academy of Cincinnati live by the school's mantra to "Make art, and make a difference." The school boldly empowers both students and faculty to break rules in favor of punctuating their artistic voice in meaningful ways that resonate. AAC's Illustration department is symbolic of the school's approach as a whole. It includes a rigorous curriculum that introduces students to a variety of mediums- from drawing and design to animation and narrative. Culminating in a B.F.A., graduates possess broad skill sets that enable them to both carve a career and confront challenges with their art.
The Illustration department is led by illustrator and Assistant Professor David Michael Butler who brings his passion for art and culture to everything he does. As a person of color, Butler leverages illustration to challenge the status quo and confront issues of social justice in society. He doesn't shy away from meeting students "where they are" in his words, and he encourages them to explore the issues that matter. We recently caught up with Butler to ask him about the Illustration major at Art Academy of Cincinnati, as well as the current state of art within the Black Lives Matter movement and beyond. 
ACR: David, before we deep dive into illustration at Art Academy of Cincinnati I want to start with you. At what point in your life did you decide that art was going to be your path, and how did you go about developing your skills?
David Michael Butler:  Like most artists, I started drawing cartoons and illustrating my favorite superheroes in comic books at about eight years old. Fortunately, I have a family who is supportive of the arts and artists themselves. My step-pop was a performing arts teacher at the School of Creative & Performing Arts which brought our family to Cincinnati from St. Louis. As a teenager, I had a really great set of art teachers and a lot of mentors who helped me hone my skills. I started making work professionally when I was about fourteen. I got a job at Kings Island in Cincinnati as a caricature artist, and I honed my skills throughout high school working long hours. I wanted to be an animator, but really got involved with illustration towards my senior year of high school. I wanted to see more people like myself within these fictitious narratives, so I started telling stories and never stopped.
At one point I was able to make enough money to start art school and buy my first car. 
I went to the Columbus College of Art and Design to become an illustrator and found my love for painting. In college, I worked freelance as a caricature artist and an illustrator for multiple publications. I also did a lot of free work as an intern and was an assistant to a local artist. Pretty much anything I could get my hands on I took as an opportunity to learn and explore my craft. That led me to my graduate school pursuits of getting my MFA in Philadelphia at the University of the Arts. Ever since, I've been teaching illustration at the college level which led me here to AAC. It's like a full circle moment as Cincinnati is the city where I got the creative bug.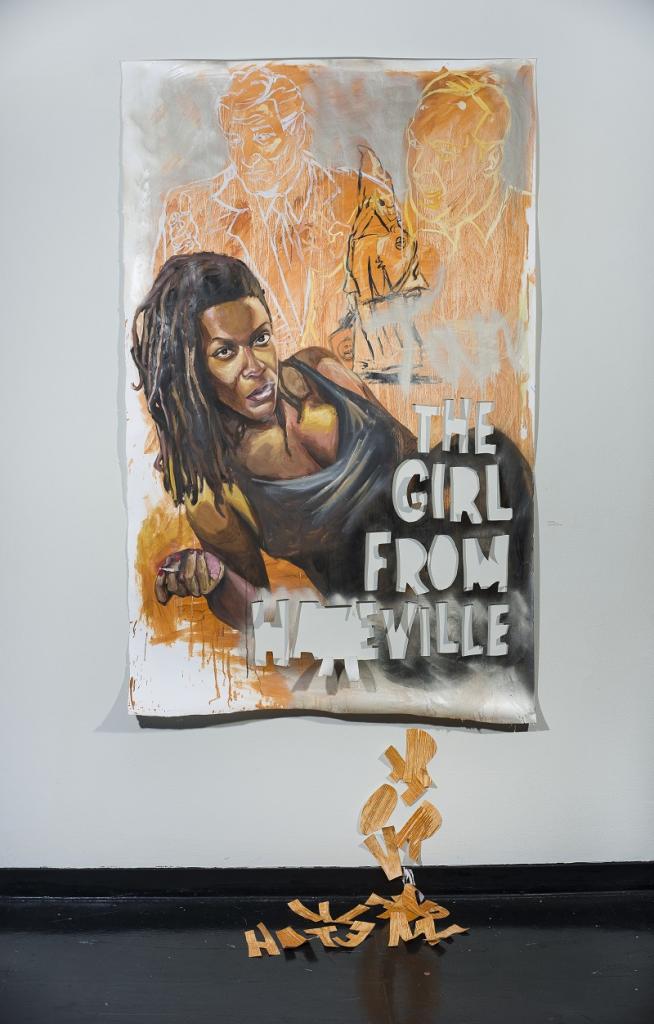 ACR:  What were the merits of Art Academy of Cincinnati that attracted you to it as both an artist and educator? 
DMB: As a young artist in Cincinnati, I was always fascinated with the Art Academy- especially when it was attached to the Cincinnati Art Museum. Back in the day, I loved going to see the artwork at the museum; I watched students going in and out of the building for the AAC and told myself, "one day I'm gonna be in that building." When the opportunity came to direct AAC's Illustration program, I jumped at the chance to be a part of the legacy that is Art Academy of Cincinnati. I saw a great opportunity to build a new legacy and environment for students of today and share what I learned in my journey as a creative.
ACR:  On that note, as the new Head of the Illustration program at AAC, what are your goals for the program and its students?
DMB:  Challenge, honesty and forward-thinking are my teaching methods. I try to meet every student where they are in their creative process and empower them to challenge themselves beyond what they feel their capabilities are. I also make sure I am as honest as I can be about the creative industry which they are pursuing. I don't sugarcoat things; I let them know that there will be challenges. It's a fun career to pursue, but also one of the toughest industries to be in. 
Knowing that, I make sure our program is pushing students to not only learn the skills of traditional methods of making, but also the new digital trends in industry. Times are different, and there are a myriad of ways to make money as an illustrator within the commercial art industry. The model has changed, so as a program and as educators we must change with it. That means maintaining our practice as creatives while being willing to humble ourselves and learn the new ways of the industry in order to pass the knowledge on to our students.
ACR:  Talk about the 'tools' of today's illustrators, and how your students get comfortable working with them.
DMB:  Our students come into the AAC with many different skill sets and career aspirations. But the tools and skills needed as an artist have not changed very much. Understanding the basics of drawing, color, the elements of design, the theoretical frameworks of art, being able to communicate visually and understand composition, and learning skills on traditional and digital methods all play a role in how undergraduate students learn best. 
We try to build a culture of mastering your tools so you can create the work that you want at the highest caliber you can. In the major, we teach everything from drawing, painting, type, to learning how to turn your illustrations into moving designs, making motion comics, and even animation shorts. Because the industry is ever-changing, we try to give students lessons in all the tools at their disposal to build their toolbox of skill sets. This way they will be able to find work in multiple industries and survive the business as best they can. 
We also strive to create a culture of collaboration amongst students. In all my classes, I drive home the fact that the largest resource they have within their creative careers are each other. Moving up in this industry isn't a stretch from the bottom to the top, it's a stretch from left to right. Those next to you who are as hungry as you will be your best resources for bouncing ideas, collaborating on projects, and staffing your projects.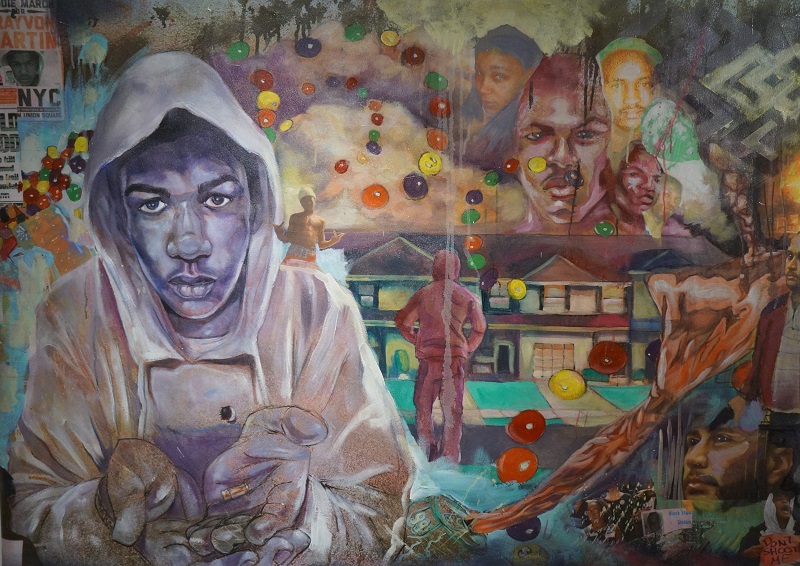 ACR: Your Illustration students are finding their creative voices and developing their skills at an unprecedented time. Some of your students helped you with a series of murals depicting themes of racial justice- one of which was recently defaced. What have the conversations been like in the department amidst the Black Lives Matter movement?
DMB: Fortunately, I work at an institution that believes Black Lives Matter. Which is a very comforting thing for me to know as a black professor at a predominantly white institution. The Black Lives Matter mural I did on campus was a cathartic pursuit. With the wave of blood shed by vigilante and state-sanctioned violence, I had a lot of feelings that I needed to get out. But I also saw that the conversation surrounding black and brown women- especially queer and trans women- was being lost. So for the mural, I wanted to spotlight those stories through an illustrated character of a creative protester who personified those identities and couple that image with a poem excerpt done by an amazing poet friend of mine, Barbara Fant, called 'Brown Bodies Bending'. 
Together, the words and the image created a narrative that provokes conversation around the reality of being brown-bodied in American culture. Your existence is constantly challenged by the environment that you're placed, to the point where you feel like you're burning to exist. This reality is a little hard to take for those who oppose the viewpoint of our existence. So that's why I feel the mural was vandalized recently. Most folks don't want to believe that their existence creates such a tormented experience for others. 
Events like this create for great conversation between faculty and students. I took the opportunity to talk about the power of the visual image and its role throughout the history of civil disobedience through time. The visual image has always been the way that we told our stories and communicated with one another as black and brown people from all nations. It's how we've documented ourselves and it's also how we have challenged power. Students get a front row seat to that when they see something like this happen on our campus. And they understand how important their work will be in the future and how much of an asset they are to the zeitgeist of resistance on a global scale. 
ACR: That very much speaks to the power of art...
DMB:  Any artist can make a difference today- from a single Instagram post to an animation they put out into the community. All creative pursuits have power to move the culture and make the world we hope for. That's why on a historic level, as Toni Morrison would put it, artists were murdered, imprisoned, and even at times tortured publicly by those in power. Because people who want to control others know the power of art. They know that you can motivate folks to move when they want them to stay still. So in this case, we are able to show our students that they have power even when they feel powerless. It's a big responsibility.
ACR: How do themes of social and racial justice appear in the curriculum or co-curricular activities?
DMB: As long as I am here, I teach using the experience that I have. My experience is utilizing art as a platform of resistance/activism and bringing more awareness to black creativity and innovation in the industry of visual image. I feel it's our responsibility as a program to employ these themes within our curricula as much as possible. For example, if I'm talking about artists to my students, I'm usually talking about artists of color and women artists; not because I don't believe that white male artists are important to the culture of art, but I know that within their own experience and research students have a higher probability of being introduced to artists who are men and often artists who are white. So seeing me working as an artist is important because it shows them that folks of all identities create work and are successful in doing that. I try to push against the norm that artists are white and male as much as I can. That has a larger effect on the student process than we have data for. I also push against the norms that students need to hide their identities within their work. I advocate that the place where they are within their work needs to be shared to create space for those behind them.
As far as the co-curricular experience, students are taking the reins in a powerful way on campus. With the help of our student support services, they are creating student groups for themselves to get involved with their local communities. They are participating in local protests. They are working with local nonprofits to advocate and bring awareness to campaigns that help create the world that they want to see. And they are often holding us accountable as a staff/faculty to create the learning environment that they need to feel supported and survive.
ACR:  Cincinnati was recently added to the Arts Vibrancy Index report as among the most vibrant artistic communities in the country. What's the present 'landscape' like in Cincinnati for artists and creative thinkers, and how do you prepare students for what the region has to offer?
DMB: The scene in Cincinnati is very rich and fruitful for artists. There are great funding opportunities and community partners to connect with. There are also many industries to get involved in from advertising firms, to corporate work, editorial illustration, public art, and entrepreneurial/contract work. Fortunately, Cincinnati and other cities in Ohio provide a rare opportunity for artists to work and live comfortably without having a myriad of jobs to maintain their creative practice. The city is affordable, and work is fairly easy to find if you know how to move within the business. 
Providing the tools needed to survive in the industry is what we do most as educators. I don't want anybody coming out of my class without the skills that they need to survive. I try to treat every class that I teach as an opportunity to create a new professional. Which is why I can often be seen as a tough professor, but I am often fair as a professor as well. I know that everybody comes into school as an individual with a set of needs, and I try to acquiesce to them as much as possible but I also want to prepare them for the industry in the city that they live in. There's a lot of talent In a medium-size town, so I try to prepare them for that reality.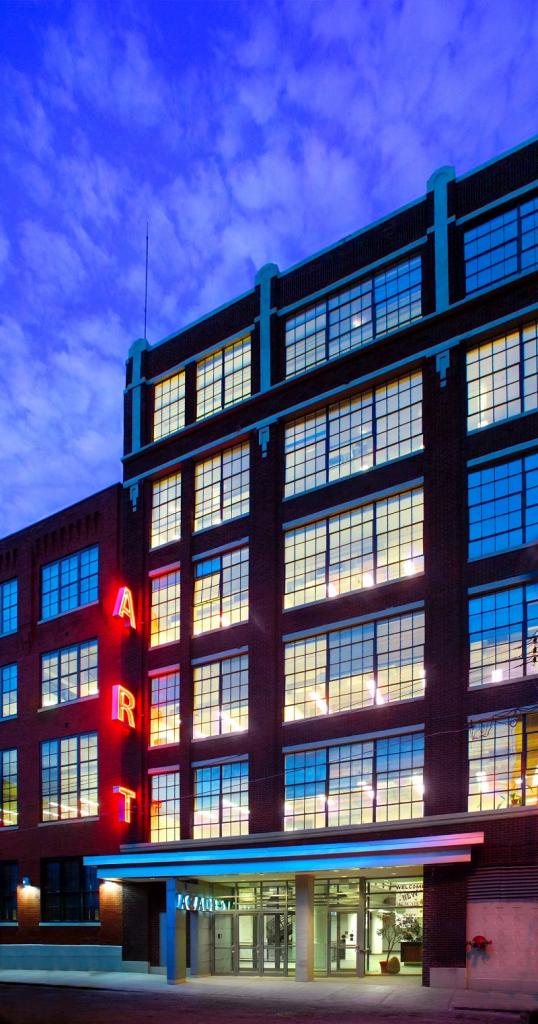 ACR:  And they have opportunities to work with local and regional partners?
DMB: Yes. We often collaborate with community partners in a lot of our classes at the Academy and provide students with as many opportunities to connect with working artists and businesses that hire artists. A lot of this work is done by our career services department, but as professors we try to empower students to do the things that they need to get into the businesses that they want. It used to be a fairly straight line- you would go to school, they would have a career event at the end of your four years, you'd get an internship or an entry-level job, and work your way through a corporation or institution. That is not the case as often anymore. Work is more self-motivated, entrepreneurial, and contracted throughout the industry.
We try to empower our students to learn the skills they need to survive in an ever-changing industry. And we also give them skills for surviving in-between times when they are trying to find work. As an artist, no matter what I do in the industry I know I can always fall on doing live art events. I have been doing it since I was 14, so I know the industry fairly well and I have a lot of connections within the industry to help me find work when I am in-between jobs or projects that help me survive and provide for my family. All of us who are professors within the Illustration Department have those skills and share them as much as possible to show students that sometimes having a set of skills you can fall back on allows you to survive the business a bit better. That is just the reality that we exist in today. 
ACR: That's an important point to make for aspiring artists, as there may be dry spells or periods of surviving on less...
DMB:  And also, the industry has less funding than it did in the past. A lot of institutions and corporations try to get Illustrators to do four different jobs in one position. This is an industry norm that needs to be changed, or at least modeled a different way so artists are compensated for the work that they do. I find too often that students take jobs for very little pay to simply survive and oftentimes it's the fault of the client for taking advantage of young creators. A lot of corporations and businesses prey on the naïveté of young artists starting out to try and bleed them dry before they even get their start in the industry. So in order for us to provide a better industry for our students to go into, we have to advocate for proper pay and proper work conditions as working artists within our industry. And we need to educate those who are hiring creative workers to provide a fair environment for young artists to exist. There's a level of literacy building that we need to do within our own community to change the norm for how we view and compensate artists.
ACR:  Last but not least, David, what do you want a prospective student to know about AAC's Illustration program that they may overlook otherwise?
DMB: I want them to know that the Art Academy of Cincinnati provides a very rare opportunity for young artists. You have the opportunity to be creative from start to finish in your collegiate experience, and you have access to a small student population of collaborators of many identities to connect with. Rarely are there institutions that give you the opportunity to explore, try, fail, and try again at your craft. In our illustration program, we want our students to push themselves beyond their limits. We want them to have the freedom to explore the idiosyncratic career paths within the industry. The Academy as a whole is student centered. The bottom line is how much we support our students. We take feedback and are ever-changing as an institution to be better for the students. I don't work with anyone who isn't concerned for the progress and success of our students and our institutions. If you want a college that will work in partnership with you as a student, then choose AAC. I promise if you put in the work, you will not be disappointed.
Check out more interviews at The Animation Career Review Interview Series.