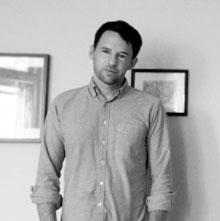 Recently, the prestigious Maryland Institute College of Art (MICA) announced the birth of its latest program addition: a new Bachelor of Fine Arts in Game Design which will commence fall of 2017. The program will explore game design from a studio art foundation while challenging students to find new methods of engagement, function and aesthetics.
Though the Game Design BFA may be new, MICA draws upon years of success with its Interactive Arts BFA that offers a Game Art studio concentration. Having produced numerous noted alumni and developed strong industry and community ties, MICA needed to only look as far as its distinguished faculty roster to find the captain of its new program.
Noted game designer and media artist Jason Corace founded the studio concentration at MICA and will now serve as the first Head of the BFA in Game Design. With a long professional history as both an interactive designer, artist and educator, Corace's work has been exhibited far and wide including at the Smithsonian. We were eager to learn more about the new BFA and caught up with Corace over email for this spotlight Q&A. Enjoy!
ACR:  Jason, firstly congratulations on the impending commencement of MICA's new BFA in Game Design which will begin this fall. Tell us a little about the new program.
Jason Corace:  The new BFA in Game Design at MICA expands upon our Game Design concentration in a number of interesting ways. The core of the program teaches the craft of game design through team based projects where students design and prototype games from the ground up. Students learn to make games in many different formats (table top, mobile, 3D, VR) and have the ability to focus in on a specialty area like Animation, UX, Illustration, or Interactive Arts. Alongside the technical aspects of the program, students study games as a cultural form- their effect on culture and their uses in education, activism and other non-entertainment purposes.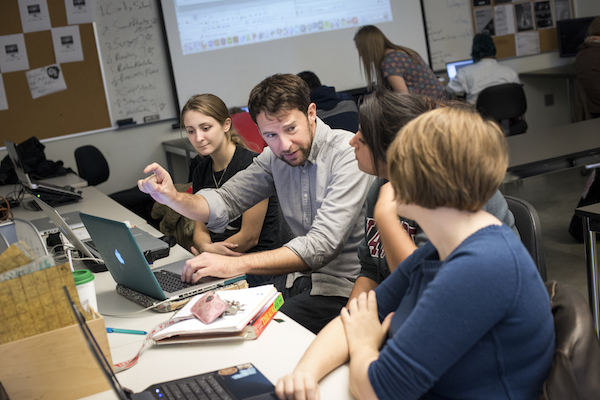 ACR:  How does the new BFA in Game Design differ from others out there, and what areas were of critical importance to MICA's staff when designing the new program?
JC:  There are a lot of other great programs out there but what I think what makes MICA different is that the program explores game design using an experimental and hands-on approach rooted in art and design making. Our students have been driven to make things their whole lives and see games as a critical art practice with the power to tell stories, create empathy and push cultural change. I would say that our program adds more diverse voices to those making games.
ACR:  Does the emergence of new technologies like AR and VR affect what practitioners of game design need to know?
JC:  Well, I think the emergence of AR and VR illustrates what we already know: technology and how we play will always change. With this in mind, we believe that students need the best conceptual, technical and soft skills to be successful in this field as it progresses. And we are always looking for ways to explore new forms of play and games. For example, last year we ran a joint course with Johns Hopkins's Computer Science Department exploring hybrid games built on table top PCs and we are currently building out our VR and AR courses.
Our basic motto is that a good game is a good game regardless of platform, tech used, scale, or overall complexity. In all of our courses, we teach our students the technical literacy and systems thinking needed to evaluate the potential of a platform whether that be a deck of cards or a VR headset.
ACR:  Today's game designers work in diverse fields- whether it be in entertainment, games for education, or simulations. Does MICA's program focus on any one of these areas?
JC:  We are not prescriptive with the career paths our students follow and are not training students to fill one role within the games industry. We want our students to be leaders in the field with the ability to have meaningful careers because they can research, creative problem solve, work well on teams and possess the technical craft. We have seen our graduates get a wide array of jobs whether it be starting their own studios, working for large game studios, working as technical artists or as educators using games in the classroom, just to name a few.
ACR:  Jason, tell us about the MICA Game Lab that you developed.
JC: The MICA Game Lab was started to explore the role of play within culture and its potential to create new forms of meaning. The lab creates playful projects and games, holds public events, hosts a designer in residence program and is a hub for game related activities at MICA and the Baltimore community. Students have the ability to work with the lab in a variety of ways: as students in sponsored courses, as lab fellows working on self initiated year long projects, and on collaborative projects with our yearly Game Designer in Residence.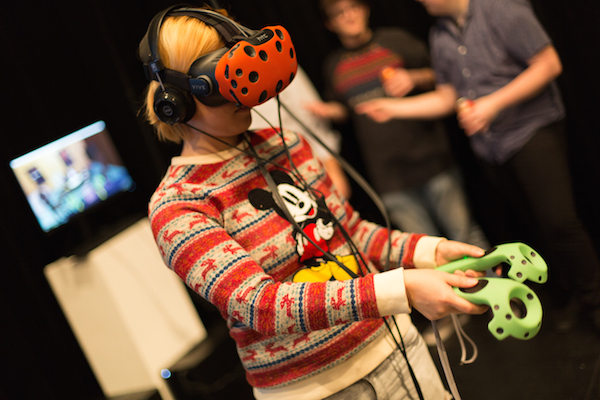 ACR: What are the games that made a lasting impact on you, and reflecting on them did they change your understanding of what a game can do?
JC:  Great question! My short list would include these four games:
Hero's Quest. I played a lot of adventure games as a kid which I loved because of their ability to tell stories and I loved Hero's Quests' inclusion of RPG elements.
Tripoloy would be another one. This is a mash up of three games (Hearts, Poker, Rummy) that my family played for about 15 years which taught me about how games strengthen social bonds.
Settlers of Catan. This might not be an inspired choice but in my early 20's this was the first modern board game I played which made me rethink the medium of board games.
And last but not least, Accounting. This is the first VR game that made me excited about the medium and its ability to tell stories.
ACR:  Last but not least Jason, how do you best prepare students for careers in this notoriously demanding industry?
JC:  You teach students that failure is part of the process of creating anything worthwhile. You teach them that doing good research, taking chances, being open to feedback and working with others is vital to their success. You demonstrate how being an active giving member of a community, loving what you do and making a game that engages another person in a meaningful way is its own reward. Lastly you tell them to keep their resume and portfolio updated at all times.
Check out more interviews at Animation Career Review's Interview Series.