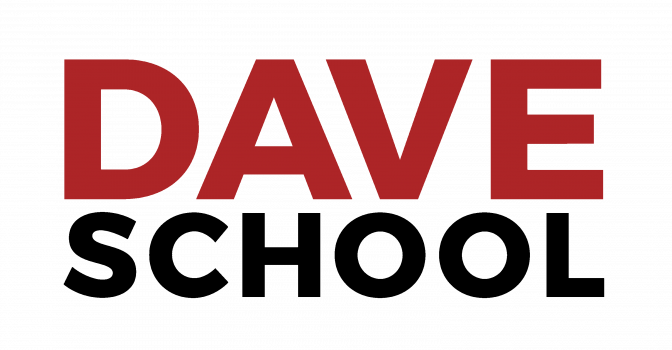 Finding a bachelor degree in Digital Effects Production is next to impossible at most colleges, but The Dave School isn't your typical higher education institute. Established for 3D artists and by 3D artists, the school gets students career-ready in the digital arts fields within an attractively swift amount of time.
From their classrooms on the Universal Studios Orlando backlot, working professionals like Matt Killian share their knowledge with the next generation of digital artists at The DAVE. Killian draws from his extensive experience in both live action and animation to teach one of the school's culminating courses. His award-winning stories combined with technical skillsets give him a depth of knowledge that he eagerly shares with his students.
Under his direction, the 2016 DAVE School graduating class' film project earned a Regional EMMY Award. This year, Killian wrote and directed the school's latest film, The Dream Catcher, which snagged two Regional EMMY nominations (winner to be announced Dec. 2, 2017). We recently caught up with Killian to ask about his career trajectory in animation as well as what makes The DAVE School tick. Enjoy!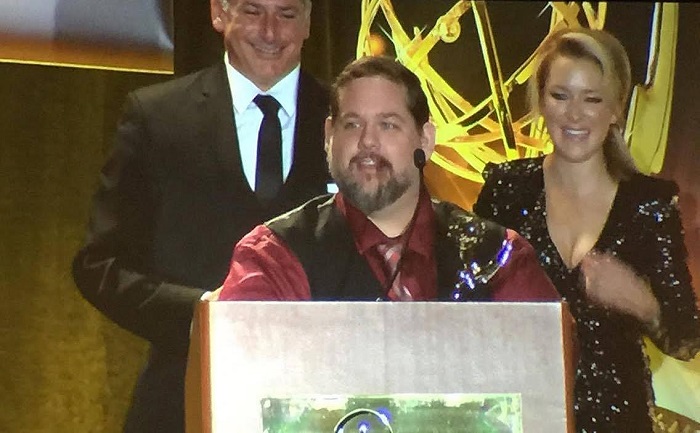 ACR: Matt, when was your interest in animation first piqued and how did you get your start in the industry?
Matt Killian:  My story begins much like that of other aspiring filmmakers, animators, and VFX artists: with a simple love of movies. As a kid, you pretty much had to drag me away from the VCR. One day it dawned on me that movies had to be made by someone. Once I saw how that worked I was hooked. After high school I enrolled in film school. After that, I worked in live action for a few years.
At that time, filmmaking was very expensive to do at any level of quality. I had things I wanted to do and stories I wanted to tell but I couldn't afford to do any of it. It was only after watching the commentary for Pixar's Finding Nemo that I began to consider animation as a possible solution to my problem; I could tell my stories through the computer and have full control of the quality. I spent the next few years studying computer animation at Ringling College of Art and Design. The rest is history.
ACR:  Were there aspects of working in the industry that surprised you when you were starting out?
MK:  While Ringling excelled at teaching the art, they really didn't prepare me for what to expect on the job. I had no idea what the word "pipeline" meant before I interned at Imageworks! CG production is a machine and I had no idea how it worked until I entered the workforce. I believe it's important for a CG Artist to understand not only how to do the art but also how the production works. That's why we immerse our students in real world production scenarios at The DAVE School- it's not just the art but the pipeline as well.
ACR:  As an instructor, what do you value most about The DAVE School's approach?
MK:  What makes The DAVE School different from other schools is that we focus on training for the job. Not only do we teach our students to be good artists, but we also teach them to be good professionals. I have the best job ever; not only do I get to work with passionate aspiring artists and share with them my experience and knowledge, but I also get to develop and direct my own projects here.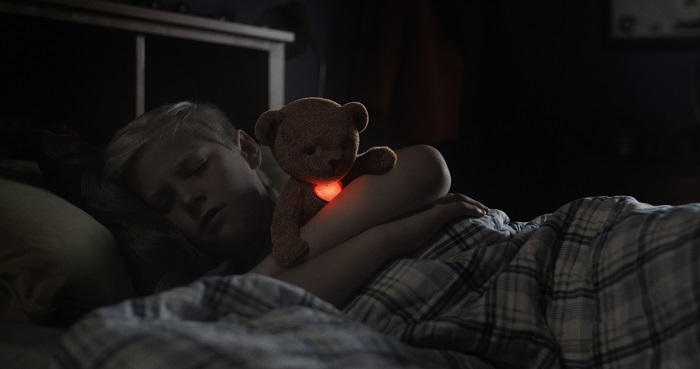 ACR:  You teach a high-level course designed to prepare students for working in the industry. How do you accomplish that?
MK:  I teach the final course of the Visual Effects track. We refer to this class as Production Simulation. It's a simulation only because it's a safe place to make and learn from our mistakes; otherwise we create a very real-world work environment. Students come to class every day as if it's their first job in the industry. They have to be punctual, log their hours, meet strict deadlines, and most importantly work as a team to create awesome production art.
Each production is designed around the size and strength of the incoming class. Projects are generally kept a secret until the first day of class. Students may find themselves working on anything from a one-minute commercial to a ten-minute short film or a game cinematic. Our priority is to make the project as collaborative and real-world as possible. Graduates leave The Dave School having already earned their first production credit and are ready to work.
ACR:  Watching students synthesize everything they've learned in your production course must be rewarding on many levels. Are there any projects that stand out in your memory?
MK:  All the teams stand out for different reasons. We celebrate our successes collectively through the enjoyment of the experience. It's not always that simple, however.  As a CG artist, it's easy to get so blinded by the constant pressure to produce high level art and the stress of deadlines that sometimes we forget to look back and appreciate how awesome our work is. I try to remind students to step back once and awhile to appreciate and enjoy the fruits of their labor -- and then get back to work!
I also feel it's important to remember the team is made up of individuals. Each student has his or her own obstacles to overcome. My job is to try to help each individual identify what those obstacles are and help them on their journey. One of the most rewarding parts of the job is to witness those moments of success, and if I'm lucky I get to play a role in that.
ACR:  How does The DAVE School strike a balance between teaching the technical tools of the trade alongside fundamentals like storytelling?
MK:  Story is one of the pillars upon which our entire curriculum is built. Never do we teach the "how" without also discussing the "why". While we may not have classes dedicated to the art of storytelling, we do strongly enforce storytelling through the creation of the art. This is particularly important in the final production class.
ACR:  Your faculty colleagues at The DAVE School are equally as accomplished in industry as you are. What is it like working alongside of them in the context of educating the next generation of artists?
MK:  My job would be a whole lot harder as the final course instructor if it were not for the amazing training the students receive from the other instructors. We (instructors) are just as collaborative behind the scenes as we are with the students. The DAVE School faculty meets weekly to discuss better ways to improve the educational experience for our students. As industry professionals, we're all adamant about providing practical training with as little fluff as possible.
The needs of the VFX and Gaming industries are constantly evolving. We are all active members of the professional community, so we strive to remain cognisant of these changes and are ready and willing to make adjustments to our curriculum to stay current and relevant.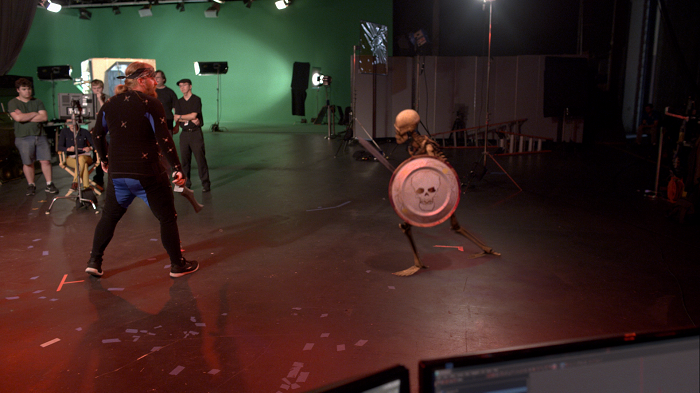 ACR:  Beyond your classrooms on the Universal Studios backlot, tell us about the creative community in and around Orlando.
MK:  I most value how small and tight-knit the film community is here in Orlando. For me, this began over fifteen years ago when I moved to Orlando to attend film school at Valencia College. I feel lucky to be a part of a community of like-minded, creative individuals here.
ACR:  Last but not least, any advice for how young artists can get their foot in the industry door and build a successful career?
MK:  Everything begins with your relationship with others. On the first day of class, I ask the students how many classmates they think would recommend them for a job. Trust and respect always trump ability and talent. I also strongly encourage students to never turn down an opportunity. There's a perception among many young people that if the first job isn't the "dream job", they've somehow failed or are settling. A career is a journey we must all take, much like that of a hero in a movie. Imagine if Luke Skywalker stepped outside his doorway one morning and suddenly the death star exploded; Star Wars would be a pretty boring movie.
The destination is cool and all, but the journey is what gives us our character, and character is what we strive to build here at The DAVE School. (That's) not just on the computer but within our students, as well.
Check out more interviews at Animation Career Review's Interview Series.