Atlanta Art Scene
Atlanta is the largest city in Georgia and the most progressive, especially when it comes to art. For starters, Atlanta is home to High Museum of Art (HMA), which features classic to contemporary art, folk art to film, and everything in between. This is one of the largest art museums in the Southeastern United States and it offers once-in-a-lifetime internship opportunities for aspiring artists.
Atlanta is home to dozens of art galleries and other art museums such as Atlanta Contemporary Art Center, Museum of Contemporary Art, and Madison Museum of Fine Art. It is also home to the Georgia Film, Video and Music Office, which attracts hundreds of productions each year. The office is so productive that in 2008, Georgia became one of the nation's top five states for film production. EUE/Screen Gems, a 30-acre studio complex, sits near downtown Atlanta. It was here and in other parts of the state that movies such as The Blind Side, Zombieland, and The Fast & Furious were filmed.
Atlanta's active film industry and a thriving art scene are great benefits for animators. This gives animators the opportunity to work on productions of all kinds, display their art at any number of art galleries, and even start their own animation studios. The possibilities are endless, especially if you have talent and the right education. Fortunately, a number of Atlanta area schools offer quality animation programs.
Atlanta Animation Schools and Programs
The great thing about becoming an animator in Atlanta is you don't have to travel outside of the city to attend school, then travel back to enjoy the art scene. Atlanta is home to a number of schools that offer animation degree programs such as:
Savannah College of Art and Design (SCAD)
Art Institute of Atlanta
Georgia Institute of Technology
Savannah College of Art and Design has been named one of the world's top animation schools among the "Ivy League of Animation" by 3D World magazine. The school offers a Bachelor of Fine Art in Animation as well as a Master of Art and a Master of Fine Art. SCAD is so popular that industry representatives frequently make recruitment visits to the school. 
Georgia Institute of Technology's School of Interactive Computing offers a Bachelor of Science in Computational Media which requires study in the area if digital art and animation. The Art Institute of Atlanta offers a Bachelor of Arts in Media Arts and Animation.
If you are interested in schools outside of the Atlanta area, try Central Georgia Technical College (CGTC), which is located around 80 miles from Atlanta in Macon or the University of Georgia in Athens (70 miles). Central Georgia Tech offers a technical certificate of credit in 3D animation and an Associate of Applied Science Degree in computer animation and multimedia.
More Georgia Schools with Animation related programs:  

Request info
Selected Campus Locations:
Selected Programs: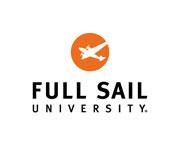 Request info
Selected Campus Locations:
Atlanta Animation Employers
Atlanta animators work in the film and video industry, advertising and public relations, computer systems and design, and education. The state of Georgia is home to 131 post-secondary institutions and more than 1,000 computer systems and design firms. Most ate located in principle cities such as Atlanta, Columbus, Savannah, and Augusta. 
Aspiring film and video animators may find opportunities at:
Cartoon Network
Dagnabit Animation
Dzignlight Studios
EUE/Screen Gems
Indigo Studios
Terminus Media
Advertising and public relations animators can search for opportunities with some of the nation's top advertising agencies including JWT Specialized Communications and Burrell Communications Group. Walt Disney is one of Burrell's top clients.
Animation Careers at a Glance
Atlanta animators have much more to look forward to than a thriving art scene and job opportunities. Job and salary growth for Atlanta animators are impressive. In 2006, the population of Atlanta animators stood at 350. Today, that figure is closer to 600. The average salary for Atlanta animators was $49,680 in 2006. Today, they earn an average of $54,530.
Across the nation, animation is the fastest growing industry in the art world. Job growth is expected to average 14 percent between now and 2018. For more information about the animation industry in the U.S., visit the Bureau of Labor Statistics at www.bls.gov.