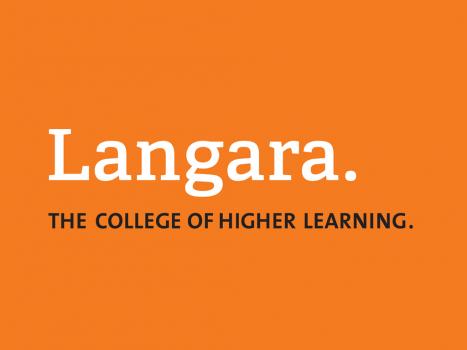 Peter Walsh is the Campus Director for the Center of Entertainment Arts at Langara College
While Vancouver's digital arts ecosystem continues to trailblaze and lead the world as a true bastion for professionals from around the world, other provincial cities like Kelowna and Victoria are fast becoming new tech hubs themselves. In fact, British Columbians working in technology fields now outnumber those working in forrestry, oil, and gas and mining combined. To meet the demands of industry and ensure British Columbia remains on the cutting edge of innovation, one of the province's leading undergraduate institutions has commenced new 3D arts programs housed in a state-of-the-art campus building to further fortify and grow British Columbia's robust 3D arts landscape.
Vancouver's Langara College provides university studies, career studies, and continuing studies programs to more than 20,000 students each year. As a public college, it works closely with governmental and industry partners to meet modern-day demands and produce graduates capable of working in fast-evolving industries like animation and game development. This year, it unveiled its enviable Centre for Entertainment Arts (CEA) campus and new diploma programs which leverages the curriculum of  the esteemed Academy of Art University (San Francisco). The collaboration is one of several such partnerships with reputable global institutions that Langara has forged over the years to bring the best education to British Columbia. 
For our latest Spotlight Q&A, we catch up with Peter Walsh who serves as Campus Director for the new CEA at Langara College. Utilizing Academy of Art University's practice-based, industry-designed curriculums, he and his fellow industry staff bring an adaptable school of higher education to the next gen of digital artists. With a current line-up of Advanced Game Design, Advanced VFX, and Advanced 3D Animation, the CEA's future and that of its province looks very bright indeed. We hope you enjoy this interview.
ACR:  Peter, thanks for speaking with us about Langara College's new digital arts programs which are powered by the curriculum of the Academy of Art University. What was the genesis of the new Centre for Entertainment Arts at Langara, and the programs of study within it?
Peter Walsh:  The genesis was primarily driven by how we can serve the needs of 3D animation, visual effects, and games industries in Vancouver and wider British Columbia. Langara has a long history of delivering curriculum in partnership with other esteemed knowledge providers. Vancouver is known as Hollywood North, and has become the largest centre in the world for animation and VFX, and one of the largest for game development. With this incredible expansion of industry here, it has required correspondingly large numbers of staff. Some of this need has been provided from the local market, some by immigrating top people from around the world, and many through education. But there still is not enough supply.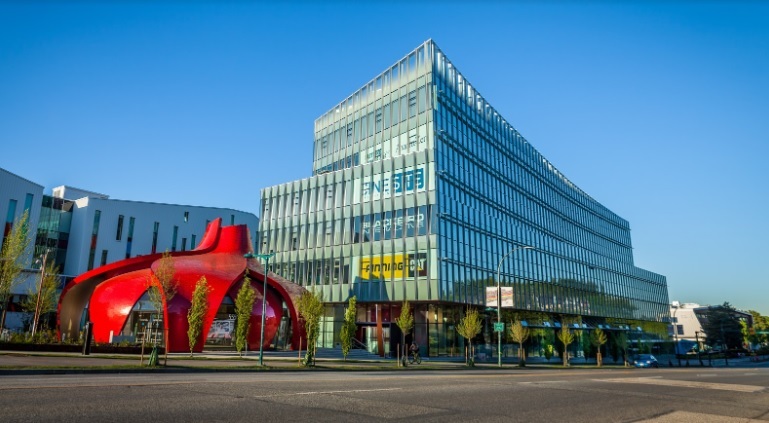 ACR:  Why have traditional institutions of higher ed not been able to service the needs of the digital arts industries in the area?
PW: Public institutions have traditionally had a hard time delivering curriculum that meets industry needs. The speed of technological development has meant that by the time a large four-year curriculum is developed and delivered, it's already out-of-date when students graduate. Further, universities typically have trouble recruiting the right faculty to teach. They often have instructor requirements for Masters degrees and PhDs which these industries typically do not have within its established ranks. Private educators in British Columbia have been able to provide that agile curriculum and ability to employ top industry people as instructors, but due to government regulation they are unable to have eligibility for work permits for international graduates, and so cannot meet the employment needs of the industry.
At Langara, we had to figure out how we could deliver a world-class curriculum with the agility to match the speed of industry change, the ability to hire the best instructors without requiring burdensome academic qualifications, and ultimately deliver eligibility for work permits. Langara has a forward-thinking management team, and we were able to deliver on all of these important points for the CEA. The curriculum and programs were licensed from Academy of Art University, San Francisco, which is the largest school of its kind in the United States, and has award-winning programs that regularly feature in the top 10 global lists for quality, student outcomes, and industry recognition.
This allowed us to create the Centre for Entertainment Arts- a brand new 39,400 sq ft campus on Great Northern Way that offers dedicated programs that are staffed by some of the most respected industry instructors. We have brand new facilities, small class sizes, incredible instructors, and full support of industry.
ACR: How do these new programs differ from others, and what do you expect their impact will be on British Columbia's digital arts ecosystem? 
PW:  Industry tells us constantly that there are just not enough staff available in BC to meet their ever-expanding needs. And it's not just here in Vancouver. Kelowna, Victoria, Kamloops and other locations are seeing the benefits of these high paying jobs. With big studios turning away projects because of talent shortages, we aim to fix that problem. We have three intakes per year (September, January, May) and will grow to close to 1000 students in the next 2-3 years, providing a constant supply of highly trained specialists to industry.
Within the same building as our campus are major industry studios such as Cinesite, Blackbird Interactive, Samsung, Axiom Zen and more. It is a true ecosystem. And the surrounding area is becoming known as the Creative District of Vancouver. Our students will have unparalleled exposure to the industry during their time learning with us.
We are also attracting students from around BC, Canada, and the world.  In fact, this week we are running an event "An evening with the artists of Game of Thrones" in Vancouver, Mexico City, and Guadalajara. Within Canada we are working hard to attract a wide range of students including traditionally under-represented groups such as females, first-nations, and more. We want our campus to be the most welcoming place to learn, no matter what your background.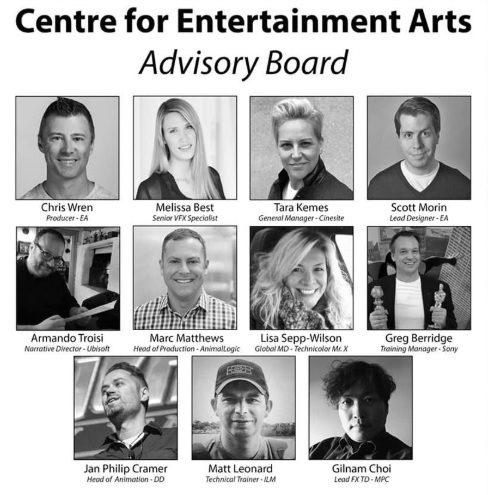 ACR: For its inaugural year, the Centre will offer three advanced diplomas in 3D Animation, VFX, and Game Design, as well as a one-year Foundation in Entertainment Arts. Working with ArtU, what was the process of developing these curriculums?
PW:  The curriculum provider is Academy of Art University, San Francisco, which is recognised for their student outcomes, curriculum quality, and industry recognition. This strategy allows Langara to deliver world class curriculum that had been developed for many years by industry specialists, and is regularly updated to keep pace with industry changes. We use ArtU's curriculum, Langara's expertise in higher learning, and the input of our local industry experts to deliver something that truly meets the needs of the Vancouver entertainment arts industry.
We recently had the opportunity in May to fly the entire advisory board down to San Francisco to view the Academy's Spring Show. The Advisory Board was blown away. In fact, many of them recognised graduates they want to immediately hire and relocate to Vancouver to start on their projects. This shows us that the Academy of Art curriculum and knowledge expertise is going to make a huge impact in BC and the wider region
ACR:  Students within Langara's new programmes will reap the rewards of the Centre's new state-of-the-art digs in the heart of Vancouver. Tell us about the enviable campus Centre, if you would.
PW:  The campus is truly state of the art. A brand new building with nearly 38,400 sq ft. of space. We will have numerous dedicated computer labs with industry standard equipment, a greenscreen room, access to motion capture technology, a VR/AR lab and more. Everything a student would need is right there.
And our curriculum is truly industry focused. The entire student journey is meant to feel like a production studio. From the instructors, to the equipment, software, and projects. Every aspect has been designed to allow students to gain professional skills, develop a solid portfolio, and hit the ground running into the best jobs, with eligibility for work permits for international students. We don't think there is anything like it in BC right now.
ACR: What has the industry response been thus far, Peter? 
PW:  The industry support for this project has been truly phenomenal. From senior thought leaders, through to industry groups like DigiBC, and the industry itself. The reason for this support is because we are setting out to deliver what industry needs in BC for the first time. Our advisory board members, which help guide every aspect of what we do, come from industry giants like EA, Animal Logic, digital domain, MPC, Technicolor, ILM, Image Engine, and more. Sometimes during our advisory board meetings, I look around and think "WOW!" look at the incredible talent in this room.
ACR:  With Game Programming and 3D Modelling programs in the pipeline for 2020, will the CEA continue to focus on advanced diplomas as opposed to baccalaureate degrees? And on that front, has the emphasis shifted towards briefer, more intensive practice-based certifications rather than traditional 4-year curriculums?
PW:  We are focusing only on 2-year advanced diplomas alongside the 1-year foundation in entertainment arts certificate program. There are a few reasons for this. First, this is the perfect amount of time to develop the skills you need to enter those key industry jobs. Second, with the pace of change, after 4 years the skills you learned earlier in your education are already starting to go stale. And third, if you look at typical 4-year programs there are often about 2 years of direct content but with additional learning added on that is not immediately relevant to the role. Valuable of course, but not directly related. We also note that industry wants strong portfolios, which is what we focus on. The name of the qualification is mostly irrelevant, if you can show you have the skills. This is where our strengths lie.
We decided to focus entirely on industry needs, and for us 2 years is the sweet spot. This also allows us to deliver an intense program, but with time for students to also have a life outside of school and perhaps a part time job during their studies. Our international students can work up to 20 hours per week while they learn with us, which can help with the cost of living and studying. 
For our graduates that wish to pursue further learning we have opportunities for them to continue their learning in Academy of Art University San Francisco degree programs. However, we believe the majority of our graduates will go directly into highly skilled and highly paid industry jobs.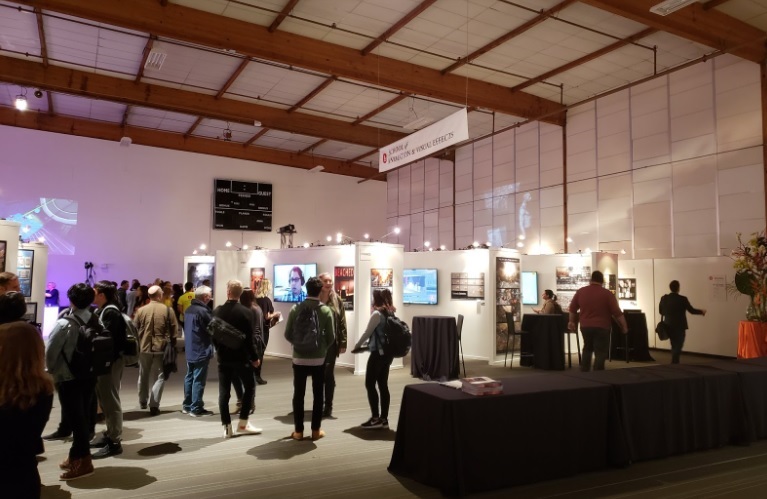 ACR:  Reflecting on your own career in the games industry, what skillsets did you learn early on that proved invaluable Peter? And conversely, what attributes did you learn on-the-job that you wished you had learned in school?
PW:  That is a great question! As I mentioned the industry moves fast- technology changes, software changes. Nearly every week you will be asked to do something that has never been done before. You can't just say no. You have to always say yes and figure it out as you go. As they say, jump out of the nest and grow your wings as you go!
I always tell students to get outside their comfort zone. You may be the best texture artist, or rigger, or render programmer, or network engineer. Whatever it is, do it for a while and move on to something else. When you have moved around and learned the entire business, you get those promotions faster and you feel more confident. I've seen people that are great at what they do but they get stuck in a rut for 10-15 years and regret not branching out earlier.
And finally, something as important as your technical and art abilities is your teamwork and communication skills. No movie is made by one person, and hardly any games are. Hundreds or thousands of people come together to make them. You need to develop great team building, leadership, management, and communication skills if you want to go far in this industry.  Actually, that is why we made these skills a core part of our education system at CEA.
ACR: Interested students still have time to get their applications in for Fall 2019's intake period. What attributes/skillsets/educational backgrounds will you be looking at most closely when it comes to acceptance and success within the programmes?
PW:  Yes! We have some seats left in our programs but they are nearly full! We are accepting applications for September 2019, January 2020, and later. As I said earlier, when industry hires they look at portfolio not purely grades. And that is the same for us. We want to see a portfolio of what you can do. At least 10-15 pieces of your best work. This could be art, photography, game designs, animations, code or something else depending on the program.
What is unique about the CEA is that we send all our portfolios to be vetted by an industry expert before proceeding on to other stages of the admissions system. Our portfolio review process is looking at whether there is a good range of work that displays the applicant has been interested in a career in this field for a considerable time, whether the portfolio shows a wide range of skills, and if the quality indicates that the applicant would be placeable in industry with further intense training from CEA?
If the answer to those questions are yes, then they are likely a good candidate for us. For international students we also have standard requirements on English ability which are detailed on the Langara website. Anyone with questions, or who wants to apply, is welcome to contact us at [email protected] and we will get back right away.
ACR: Lastly Peter, in your new role as Director of the CEA, what do you find most satisfying and fulfilling in terms of developing the programmes or altering the digital arts ecosystem within BC and beyond?
PW:  I enjoy being able to make a difference. The CEA is so unique in how it meets the needs of students, instructors, and the industry. It is something that truly has never been done before and has been designed in the tiniest of details to deliver on our mission: serve the industry. We are delivering a studio-like environment with some of the best minds in the entertainment arts industry. Walking into work and talking about how the latest Avengers Endgame movie was made, and then discussing the VFX in Game of Thrones, and then chatting with EA about their products… and that's before I have my first coffee! I think it's the most exciting place to be in Vancouver. These Langara programs are truly going to disrupt Vancouver and the industry in a great way!
ACR:  Thank you kindly for giving us your insight about Langara's new Centre for Entertainment Arts, Peter. We look forward to watching its progress!
Check out more interviews at Animation Career Review's Interview Series.