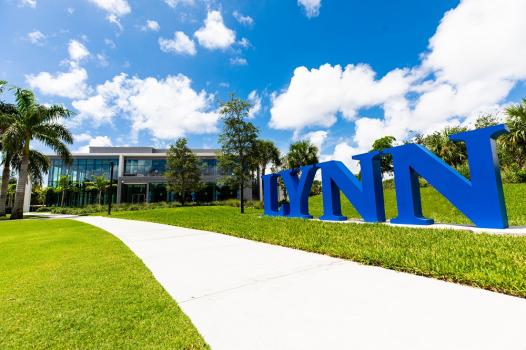 Michael Centkowski serves as Associate Professor of Computer Animation at Lynn University in Boca Raton, FL.
Situated north of Miami in the idyllic south Florida town of Boca Raton, Lynn University has carefully grown since its genesis a half century ago. With a global, personalized approach to higher education, it includes everything most undergrads seek in a university while keeping its student population low. Its energized faculty and staff strive to continually iterate on its approach to education through bold and strategic choices. It's little wonder that it earned Apple's Distinguished School Award for its innovation in learning.
For animator and digital artist Mike Centkowski, nothing is better than fostering lifelong learners. In the Computer Animation BFA program at Lynn University, he guides students towards new horizons through a curriculum that leverages both the art foundations of the craft along with modern technologies. While many programs have yet to offer virtual and augmented reality courses and tools, Centkowski and Lynn University have ensured that they are part and parcel to the curriculum for six years running. We were eager to learn more about the BFA and reached out to Centkowski for insight. We hope you enjoy the interview.
ACR:  Mike, Lynn University's Computer Animation program has a long history. Tell us about the origins of it, and how it has evolved in the years since.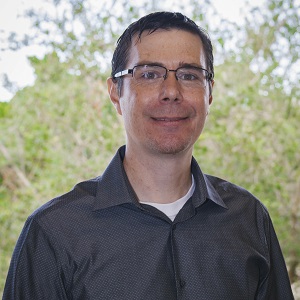 Michael Centkowski: The career-focused program, Computer Animation, began its story in 2002 within Digital Media Arts College (which Lynn University acquired in 2017). The program was developed by both industry professionals and faculty. Over the years as the industry evolved, our program has changed. Lynn University continues to bring the latest technology into the classroom including virtual reality and most recently Magic Leap AR headsets. We are indeed on the cutting edge. The program's most distinguishing characteristic is as technology evolves, so does our program. 
ACR: As a small university, Lynn University students enjoy low student-to-faculty ratios. How does this influence the quality of education that they receive?
MC: We do have a low student-to-faculty ratio which allows us to have plenty of one-on-one time with our students. As a group, our department takes advantage of this, and our students do not have to wait long to get assistance on their projects. I would also say that most of the student body know myself and the rest of the faculty on a first-name basis, which gives the program a very family-oriented feeling as we are always looking out for each other. 
ACR: Earning BFA degrees, Computer Animation students learn how to become artists and storytellers in addition to technical animators working in 3D mediums. What are some of the courses they take on their educational journey?
MC: The animation industry relies heavily on one's creative ability. To prepare our students for the real world, they primarily start their journey by taking courses that revolve around drawing such as Storyboarding, Sequential Art, and Figure Drawing courses. This helps them build a strong foundation of skills- all necessary to create their own stories and finalize their 3D artwork. During these foundational courses, they are also exposed to 3D animation using the industry standard software Maya, going through a series of animation courses that focus on the principles of animation and applying them.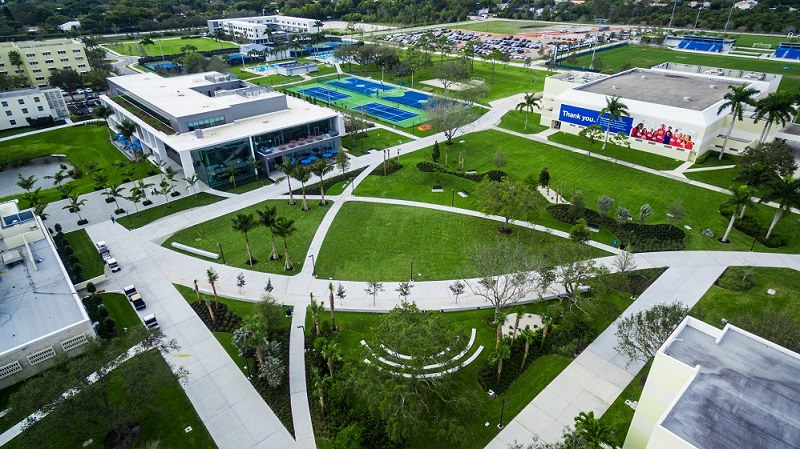 ACR:  How does the program determine which hardware/software is most important for students to gain competency with? 
MC:  The industry is responsible for determining what hardware and software are needed, as the industry adapts, we adapt along with it. Our professors are amazing, and each one brings something new and different to the table for our students including industry experience and several collective years teaching together. We also have close relationships with several artists in the field of Game Art and Computer Animation currently who quite often either stop by to speak with our students in person or virtually. 
ACR:  You mentioned that you've integrated VR into the curriculum. How are your students leveraging it?
MC: We have been integrating VR into the classrooms now for about six years. In the beginning, I brought my own (VR system) to share with my students and quickly realized how critical it was to incorporate it into the classrooms. We now have several types of VR systems that our students use, and most recently we have teamed up with Magic Leap and have incorporated AR into the classrooms, as well. In my Animation II course, I have each student model, texture, rig, and animate their custom characters for their finals; each student's creation was imported and viewed in VR. It's pretty awesome to have something you created yourself standing right in front of you in VR!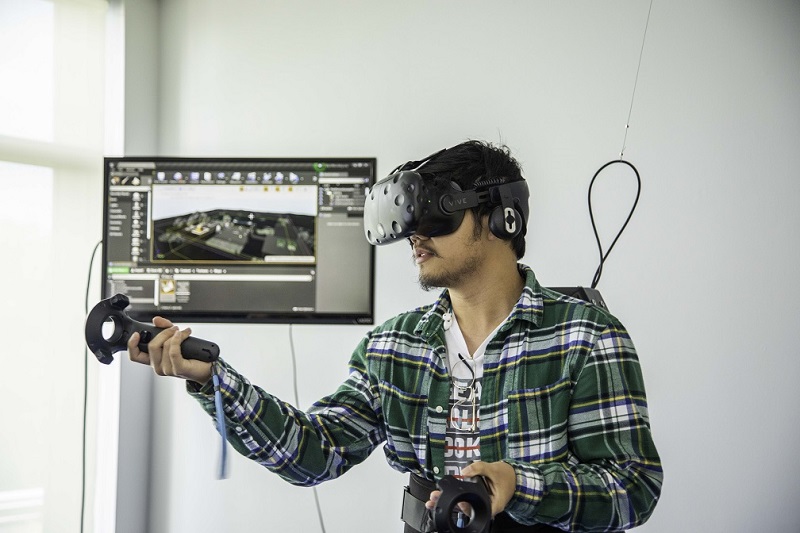 ACR: Today's animators apply their knowledge to a variety of industries and applications. Does Lynn's curriculum prepare students for the diverse work opportunities that await them? 
MC: Yes. I believe we do this by exposing our students to as many of these areas as possible while in school. It starts with a strong foundation in traditional art and several courses that expose them to the software. Still, the trick is helping students bridge the two together and, in other words, close the gap between creativity and technical workflows. 
ACR: Are there internship opportunities available to students?
MC: We have had internship courses set up for students to do art-related tasks for local businesses collecting several hours of experience and creating relationships with potential employers. Some of them have continued working after they've graduated with these companies. 
ACR: Speaking of industry, you've worked in animation and games for over a decade now, Mike. What skills have proven to be essential, and how do you impart those skills and lessons to your students? 
MC: One of my famous quotes in the classroom that I constantly remind my students of is to "learn how to learn." I say this because the animation industry is ever-changing; software gets updated, and new tools and techniques are introduced at such a rapid pace that you can't get complacent. I feel we instill this in them by creating lessons and projects that promote the use of new technologies and innovations like incorporating 3D animation into AR and VR.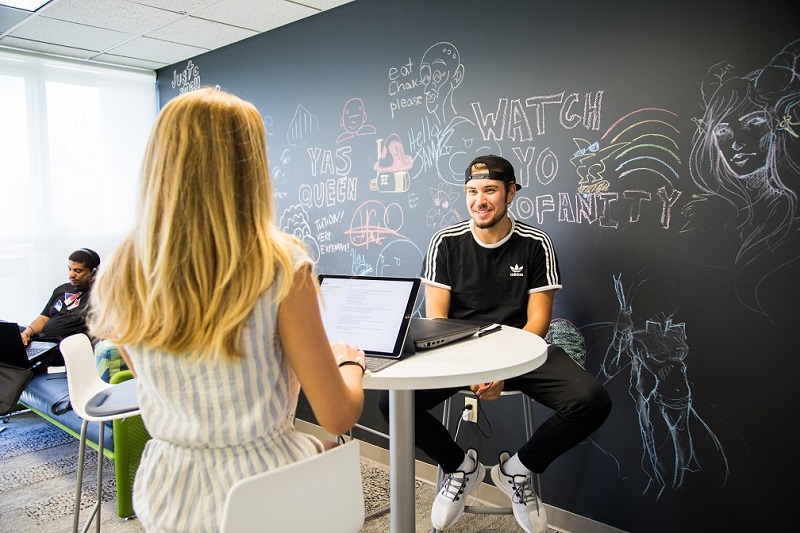 ACR: Lynn is located in beautiful Boca Raton, Florida. What is the scene like for digital artists and animators there? 
MC: The good thing about being located in Boca Raton is that we are very close to three major cities: West Palm Beach, Fort Lauderdale, and Miami which each have a variety of advertising firms, television stations, and gaming companies. South Florida is also a prevalent location for many television shows and movies. Most recently, Misfit games announced that they will be moving their headquarters right here to Boca Raton. 
ACR: Amidst Covid-19, the university recently unveiled its new block schedule that will offer students more flexibility with on-campus and remote learning. Tell us briefly about how the schedule will work, and the impact you hope it has on courses within the Computer Animation major. 
MC: Our block schedule will work as follows: The traditional 16-week semester has been divided into 4 (4-week mini terms). This schedule will allow for greater flexibility during this time of change. It will also allow students to focus on just one class at a time instead of 4–5. The goal is for each student to take 1 or 2 courses in each four-week term. 
ACR: Last but not least, Mike, what do you value most about teaching at Lynn University that you'd like readers to know? 
MC: The thing that I value most is the group of talented artists I surround myself with each day, along with Lynn University's support in bringing new technology to the classroom. I wouldn't be the animator I am today without the insightful critiques, and the sharing of knowledge we all do each day here.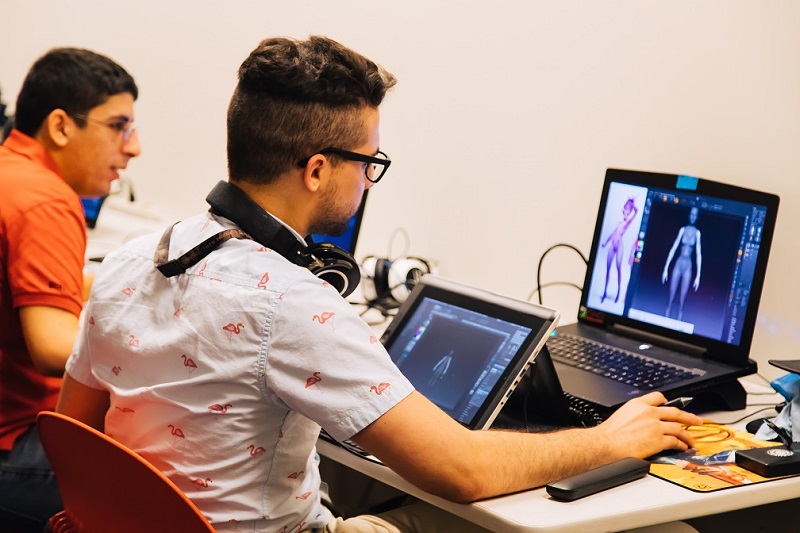 Check out more interviews at Animation Career Review's Interview Series.