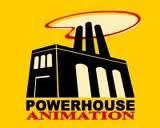 If your dream of working in the field of animation includes working at a fun, boutique studio with a ragtag goofy group of misfits—then meet Powerhouse Animation. Located in the good ol' boy state of Texas, this Austin-based studio believes that its staff are at the heart of its success. Their animators are "ones who impart life, interest, spirit, or vitality." The power-house studio follows that up by saying that they have the most talented, hard-working and imaginative animation staff around.
Powerhouse's belief in the importance of their staff is pivotal to their success, which is why they created Powerhouse University (a.k.a Good Old P.U). P.U. provides on-going education to their team on how to combine traditional animation with Flash-based puppet animation. The almighty employee backing the studio help fulfils the studio's vision to "better humanity through the miracle of traditional animation and space-age multimedia technology; to promote truth, justice, and commerce through cartoons."
One of the three founders of the studio leading their team of innovative animators is Brad Graeber. The three colleagues have been successfully producing feature, television and commercial animation for a decade and together have over 20 years of experience in the business. Their long-list of credits include Kevin Smith's Clerks series, Hasbro, HP, DELL, and several feature-length productions like Anastasia, Titan AE, The Hunchback of Notre Dame, Mulan, Curious George and Brother Bear.
Brad kindly took time from his busy CEO-ing schedule to offer advice to our aspiring animator readers:
What is your firm's focus within animation and what led your firm to have such a focus?

Our focus has been traditional animation. We use modern tools, like Cintiqs and software, but our methods and thought processes are the same as the traditional animators that came before us. We have done traditional animation service work for film, TV, commercials, and games but the focus has always been on strong designs, solid drawings, and well done traditional animation.
Fill in the blank: The future of animation is _____________. 
Everywhere. People interact with animation everywhere now. Animation used to be a magical thing that you had to go to a movie theatre to see. Now it is inside the games we play and the entertainment we watch. Now it is far more pervasive than in the past; it's on the phone in your pocket, store shelves, the computer you stare at all day etc.
What are the best and worst aspects about working in the animation field?

Animation is hard work. Many younger professionals and students don't realize this until they get into a pipeline with real deadlines. Sitting down and creating images at 24ths of a second can be a daunting task, but done properly it has the greatest reward of anything I have ever participated in. Seeing all of the hard work the team put into a project on television or in a game; watching an idea literally come to life from nothing, is quite magical.
Among your firm's achievements, which one(s) are you the most proud of?

I am really proud of the diversity of our portfolio. We have a broad range of characters and styles that we regularly work with. We will be animating characters for the DC Universe Online while working on Mickey Mouse for Epic Mickey. It keeps you on your toes, and keeps things interesting.
What skills/qualities does your firm seek out when hiring new employees?

At a service-based studio like ours, we look for drawing and animation skills above all else. We need folks with strong drawing fundamentals. At a service studio, you never know which project is going to come through next. It might be a piece in a Looney Tunes style, or it may be a commercial based on anime. If a portfolio looks like it is all drawn in the same "style" we probably won't be able to use the person. No two projects are alike.
What particular schools, if any, does your firm recruit new hires from? If none, where do you recruit new hires?

Since we are in Austin, we have folks from the University of Texas and The Vizlab at Texas A&M. We also have several folks from Savannah College of Art and Design, Sheridan, and Austin Community College. We do not specifically recruit from any school or program. We receive many demo reels and portfolios and look at the work.
What advice would you give to aspiring animators?

It's about the time you put into the tools, not the tools themselves. When I see entertainment industry pros speak, I often hear younger animators ask them which version of what software they are using or what pencil or pen they like to use. Using the same pencil that Chuck Jones used won't make you draw like Chuck Jones. You have to sit down and do the work, over and over, and then be able to look at it with a critical eye and make it better the next time.
What were your most challenging projects, and why?

The game industry can be demanding. Deadlines and deliveries sometimes cause us to need to put overtime on projects.
What kind of education did it take to get you where you are today?
Personally, I went to the Visualization Sciences graduate program at Texas A&M. That being said, I want to express again, that animation has more to do with putting in the time creating the animation. If you are looking for a school, try to find one that puts you through the paces. You need a lot of studio art hours and time invested in working on portfolio pieces to be able to hit the ground running when you enter the work force.
What animation software packages does your firm prefer to use? Which one would you recommend to beginners?

Currently, we use a lot of Adobe software; we animate in Flash and use After Effects on many projects.
Could you share with us your best story about working in the animation industry.

That is a tough question. We have been creating animation for over 10 years now, and honestly speaking, every day brings a new story. That being said, one of my favorite memories is when we started the studio we got hired by director Kevin Smith to create an arcade machine with a personalized custom game for Ben Affleck and Jennifer Lopez. The machine was a wrap party present for the film Jersey Girl. We only had a few weeks to make the entire game, and at the time only had about 5 or so employees. We drove the machine from Austin to the set in Central Park, taking turns driving as our programmer was putting finishing touches on the code from a laptop in the car. We gave them the arcade machine on the set and Mr. Affleck played it all the way through. It was quite a trip.
Do you think that there is an increasing or decreasing demand for animators overall? Why? 

The demand is increasing. It seems like every few months a new venue for animation comes along. Right now we are working on animated content for several iOS and Facebook games. We do animation for education, console games, online games, commercials, film and television. The places where animation can be used are expanding every day, and there are fewer people who have the fundamental skills to do the sort of work that we do.
Powerhouse Animation - Career Profile
Check out more interviews at Animation Career Review's Interview Series.