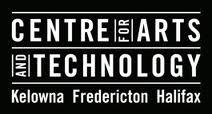 The Centre for Arts & Technology is one of Canada's most established digital art training schools with three campuses and a slew of interesting courses, faculty and alumni to show for it. From studio production and audio engineering to graphic design and network security, CAT has a program that fills a unique need in our ever-expanding digital environments. For today's Q&A, we examine its fast-tracked Animation Program with Breandan McGrath, the National Program Manager for CAT and a veteran animator himself.
Having worked on blockbusters like Disney's Beauty and the Beast and 20th Century Fox's Night at the Museum, McGrath knows a thing or two about the skillset required for animators. He brings his insight and witty personality into the classroom for lucky students at the Halifax campus. Though not a large city by many standards, Halifax is culturally rich and serves as the capital of Nova Scotia. Its pristine international port beckons visitors and business from around the world to its location nestled in the Canadian Maritimes. We caught up with McGrath, who happened to be taking in just another spectacular view of the ocean from his window, for our latest Q&A. We discussed CAT's intensive two year animation program, what's so important about demo reels and the merits of being a well-rounded individual to make it in this business. (This phone interview has been edited for grammar and clarity where necessary).
ACR: To start, tell us a little about the basics of the Centre for Arts & Technology's Animation program.
BM: The Centre has three campuses- one in Kelowna, British Columbia, another in Fredericton, New Brunswick and ours in Halifax, Nova Scotia. Kelowna and Halifax run around 275 students and Fredericton close to 150. The 3D Animation programs averages around 20-25 students in Fredericton and 65-70 students in the other two campuses. The program is a very intensive 24 months with little time off!

ACR: Sounds busy! What is a day in the life of a C.A.T animation student like?

BM: They come in at 8:30 and fill themselves full of energy drinks and chocolate bars and then roll through until 6pm! We run everything from 2D animation classical classes to Flash, but they have 3D from the very first day they walk in the door. We really push the pre-production along with the idea that the sketchbook is where it all starts. The computer costs money to sit at, so if you can design on paper before sitting down at the computer, you've got a head start. Luckily, most students have spent years doodling already so we get to fine-tune their skills.

ACR: Do students come into the program with any prior experience? 

BM: I would say about 75% come to us out of high school, but we also get transfer students from other departments like kinesiology or biology. At 18, most kids don't know exactly what they want to be doing the rest of their lives and some realize a little later that they really want to do animation.

ACR: I bet kinesiology students bring a wealth of knowledge readily applied to animation…

BM: They do! We really push life drawing so our students form that background do very well. I don't care if you're creating a Martian or the guy next door, but if you don't know how to draw a body and its movements, you won't be a good animator.

ACR: What other attributes do you try to instill in your students to make them good animators?

BM: I try to get them to go out and see the world. They need to experience different things and cultures so they can create their own 3D environments. You need to understand people and the world we live in, in order to make entertainment.
Another big thing is making them understand how important the demo reel is. You just can't throw it together at the last minute. We recently revamped our curriculum so that students must create demo reels for each semester's assignments. There are 8 reels now required altogether and when you make a reel 8 times you see the progression: the last one is polished and has what it takes to be noticed.

ACR: 8 demo reels! What do your students think of that?

BM: At the beginning, they think it's so much work but they see the fruits of their labor. It's hard to get everyone together to show their work so I collect all the reels and put them into a 2-hr QuickTime which we show during a demo reel night. That way, they can see the work of their peers and see where the bar has been set. The first semester kids suddenly see the reel of a student about to graduate and that becomes a big moment for them. It's pre-production in a way that gets them to try to better themselves and that's unique. It's not until their final project that they do their final demo reel which becomes their calling card to get a job. Reels have to be crafted uniquely so that it's not just a compilation of assignments. When a studio gets 250 of them, your reel must stand out so the reel is something we spend a lot of time teaching and working on.

ACR:  What is C.A.T.'s philosophy on teaching the production pipeline?

BM: When I initially got to the school in 2006, students had to create short films. That's great if you're going to show it in a film festival. But if we can give students the fundamentals, that's much more important. Particularly for students in small markets like our own in Halifax, if you require a project then every graduating student has the same stuff on their demo reels and there aren't that many studios here to go around, so it doesn't make sense. There's nothing unique for students to show studios.
Students take classes in everything from life drawing and storyboarding to modeling and career management. It's all about who's teaching classes and how it is taught. I try to teach students how to learn because this industry is continuous lessons in learning. There's always new software and new ways of compositing so you have to be a generalist. We teach our students how to light and change textures… how to be an all-around person and understand the full gamut of the industry.

ACR: Does the very competitive nature of the industry affect what you teach students in Halifax?

BM: I've been doing this for over 6 years and I've watched the city of Halifax grow in production and in finding where production is. Part of our job is taking the blinders off these kids. They may have been playing video games all their lives so they want to go to work for a game studio and that's great but making them realize that 3D encompasses more than just games is crucial.  Working for the Department of National Defense can be creating video games as well and using the same talents and skills. We've had four or five graduates go to a premier augmented reality studio called Ad-Dispatch. There are so many options out there for 3D animators beyond animation studios! The way that we teach them by sticking to the fundamentals allows our graduates to work in any environment.
I try to get students to set their goals high but to also understand what is achievable. We aren't like some schools such Sheridan that strictly create animators. We create generalists who can work their way up into the system because they know the whole system. They understand zBrush, Flash, Mudbox and Maya and everything else that goes into today's pipeline. Our Kelowna campus is just a few hours away from Vancouver which is unbeatable in 3D right now. I have 3 students from Halifax now working in Vancouver. We have students here who want to stay here, but others that go far and open the doors in certain ways.

ACR:  On that front, do students participate in internships?

BM: Because our program is an intensive two year program, without summers off, it leaves little time for credited internships. But there are some unique things that our students can do to get a head start. We recently had a local museum come to us to help with a project for the 100th anniversary of the sinking of the Titanic. Four of our students did a 2 minute video in their own extra-curricular time for display at the exhibit at the Maritime Museum of the Atlantic. Halifax has so many people tour through here and visit that museum… all of which will see our students film playing so that was an exciting opportunity for them. Beyond that, it allowed them to get a taste of dealing with a client which is so important because that's what they will be doing in their careers.

ACR: Do you have a favorite class to teach, Breandan?

BM: I love to teach a class on resume writing and how to get a job. I've seen so many resumes come across my desk when I was working in the industry that were so bad. Attention to detail is crucial. The first thing a studio looks at is your resume and your cover letter followed by your demo reel. Misspellings abound because students expect spell-checker to catch everything but it doesn't (especially spelling the word 'Centre' properly)! Ultimately, the computer is only as smart as the person who is using it and that can apply to animating just as much as resume writing!

ACR: That is the truth. Lastly, who is your ideal animation student?

BM: I look for students who want to sacrifice. The one that realizes this is an intense 2 years that they are willing to sacrifice to be great. We don't have time off. There is burnout. Students that understand time management do well.
I can't speak for the other 2 campuses because I don't have the stats, but for our campus in Halifax we've maintained above a 70% placement. Considering how big Halifax and the relatively small size of its animation industry along with how many students come out of our program, that's amazing. Better still is that so many students that graduated 5 or 6 years ago are now the ones calling me and looking for new graduates so it's come full circle and has been exciting to see.
Check out more interviews at Animation Career Review's Interview Series.