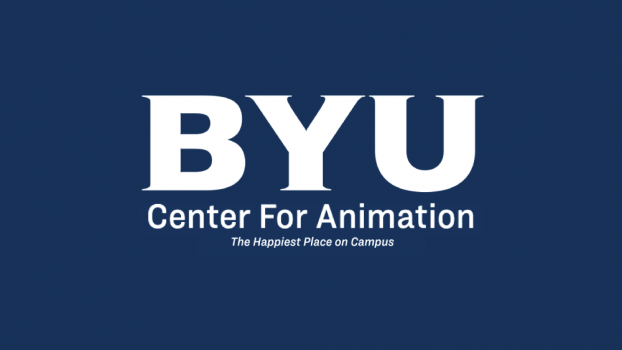 Brigham Young University's Animation Department has ripened dramatically since its inception just a decade ago, with a string of impressive accolades to prove it. Quickly becoming one of the most respected animation departments in the country, BYU has earned a reputation for producing a talented crop of graduates not often found elsewhere.  What's more, undergraduates are mentored by industry luminaries while completing rigorous undergraduate coursework that poises them for any challenge they may face.
To learn more about the program, we conducted our latest Q&A with one of its founders, Professor Brent Adams, who explained the unique attributes of the curriculum and its students. (This emailed interview has been edited for length and clarity).
ACR:  If ever a university program mirrored the quintessential underdog story, it's BYU's Animation Department. As a founding faculty member of the department Brent, tell us a little about the program's genesis and its rapid rise to prominence.
BA:  My background is in architecture. I was one of the first designers in an architect's office in Utah to have access to 3D computer graphics nearly 30 years ago. Over time, I became more interested in computer graphics than architecture and I accepted a full-time faculty position at BYU. As I was teaching classes in Industrial Design and Interior Design, I had a lot of students who were (also) more interested in 3D computer graphics than their chosen major. I began teaching a class in animation that students were using as a springboard to employment. As more and more students found success, we added more classes.
Eventually, I was allowed to create an animation major and I hired a former student Kelly Loosli, who had been working at DreamWorks and Disney, to help me create it. We asked a lot of studios for advice and as we listened, there were points that each of them seemed to hit. We zeroed in on those items to build our program around them. Since then, we have been fortunate to hire 3 additional faculty members.
ACR: Since then, your animation students have won multiple Student Emmy's and Student Academy Awards. What's more, many of your alumni work at the world's premier animation studios including Disney and Pixar. Do alumni achievements help the program and its current students?
BA: In a way, we owe all of our success to our former students. Since we are a university program, our students complete both general education classes as well as their portfolio work.  Most studios aren't looking for students with good grades in English or chemistry, but those general education classes have proven to be an asset to our students. So much of this industry relies on problem solving skills and a university degree really helps hone those abilities.
Our alumni are in virtually all of the major studios today. As those students rise up the ladder in terms of responsibilities, the studios take even more notice of their problem solving skills and come to BYU looking for more students just like them.
ACR: Tell us a little more about those distinct advantages to BYU's holistic approach to education in comparison to a highly specialized degree found elsewhere.
BA:  Because so much of the animation industry requires a high level of problem solving skills, our students are prepared for those challenges. Most areas in this industry require students to have knowledge and skills in multiple specialties. I don't necessarily think that our students' portfolios look as good as (some) students coming from art schools, so it can be hard for them to get hired into a new studio. But once a studio hires a BYU graduate and sees the problem solving skills they possess, in addition to the requisite skills, it is easy to get our second student hired there.
ACR: And smart faculty! You mentioned bringing in animator Kelly Loosli as an Assistant Professor when you started the program, and you've since accrued additional faculty with broad backgrounds. Tell us a little about their collective experiences and the insight they offer.
BA: Our program is very interdisciplinary. The fact that none of us (faculty) have similar backgrounds helps to ensure that the students have a diversity of ideas and influences in their education. Sometimes our students get frustrated because all five faculty members have different suggestions! It is that diversity of backgrounds and passion that helps us stay relevant, however.
Kelly Loosli is a professor in the Film Program. As a student, he won a Student Emmy for a stop motion animation piece. He worked at both Disney and DreamWorks before coming back to Brigham Young University to help create the new animation major. Kelly is a master at understanding the pacing of a movie and is always writing new projects.
Assistant Professor Ryan Woodward worked as an animator at Warner Bros. and as a storyboard artist on Spiderman and Iron Man. He has also published comic books and one of his recent short films has gone viral. (Professor) Cynthia Hogan worked as an animator in several studios and animated on Disney's Beauty and the Beast. She taught character animation at Cal Arts for several years before coming here to BYU. Both Ryan and Cynthia teach in the Art Department here, as well. Seth Holladay worked at Pixar as an effects animator and is finishing his Ph.D. in Computer Science. Seth and I are both faculty in the Computer Science Department.
In addition to the faculty, our program is heavily mentored by individuals that work in the industry. Several studios send out mentors multiple times each semester to work with our students, one on one. Without this support, we wouldn't be nearly as successful as we are. It is amazing how much they sacrifice to help our program and our students.
ACR: Animators must be quick on their toes and flexible when it comes to performing a variety of tasks and working in teams. How do you teach these traits to students, let alone the production pipeline that they will face upon graduating?
BA: Perhaps the biggest difference in our program compared to others is that rather than each senior student creating their own short animated film, nearly all of our seniors work together to create one film. I mentioned that when we founded the major, we asked a lot of studios what they hoped to see in new hires. Dr. Ed Catmull from Pixar gave us amazing suggestions on what a university program might look like. One thing he challenged us to do was to teach our students how to work collaboratively and interdisciplinary. We took that suggestion to heart and built our curriculum around that idea. We have students from 5 departments in 3 colleges working together to create our annual short animated films.
I don't think that you can teach the exact pipeline that studios use because each studio runs their projects differently. Some use a lot of motion capture while others use it very little if at all. Some studios use mostly proprietary software while others use software that is commercially available. For each film, we create a new pipeline so that students really have to understand the whole process regardless of their major. In other words, we set up our own pipeline on each film from scratch. One of our program's mentors from a major studio expressed his frustration after his third year mentoring because he had to go back to the basics of setting up a pipeline with each new crop of students. I reminded him that his studio had hired a few of the past students that had set up the pipeline for our previous films, and he then recognized the value of what we were trying to do. We are not interested in reusing work. We want our students to have to create the work anew each year in order to learn problem solving skills.
ACR: What kind of tools of the trade greets students each day on campus? I hear there is an enviable 3D screening room…
BA: We are very fortunate to have what we have. We have nice facilities but we are conservative when it comes to equipment and very careful with what we purchase. The one space that is different than other schools is our screening room. Since our senior experience is so collaborative we wanted them to feel like they are in a real studio. We created this screening room to mirror similar rooms in the studios where you get together with the director or lead, show your work on the big screen, get critiqued and then go back to your cubicle and continue working.
We are in the process of moving to a new building and right now are designing a new computer lab and screening room. When one of the studios found out that we were leaving our current facility they asked who they needed to talk to on campus to make sure that we were going to have similar space because of how important they feel that space is.
ACR: BYU and its Animation Department are highly competitive. Can you give readers a feel for the admissions process and how discerning you are when it comes to admitting new students?
BA: Brigham Young University has an enrollment cap on new students which creates a very high achievement level of accepted students. The average high school GPA of entering freshmen at BYU is around 3.7 and the average score on the ACT test is around 27. It is hard for really great artists to be accepted into BYU because most art students do not even attempt to keep those grades across the boards in high school. But what we do get are really smart artists.
If a student wants to be an animation major at BYU, we have three pre-requisite freshman classes they take (Drawing,  Hand Drawn Animation and 3D Computer Graphics). They also need to submit a sketchbook with their application to the major. We have around 200 students take these pre-requisite classes each year and about 100 of them will apply to the major. Because of limited resources, we can only take 25 right now. We do have the Computer Science major which offers an emphasis in Animation and those students work on our group senior films. We are also working closely with the Illustration major to get them more involved with us and with the studios.
ACR: Now the million-dollar question: what can aspiring high school students do to broaden their horizons as potential animators?
BA: The great aspect of this industry is that it requires a very diverse set of knowledge and skills. That can also be frustrating as we try to keep up with everything. I get lots of requests from individuals inquiring what they should be learning in high school to better prepare them for this industry. My response is always the same: the more you know about everything the better prepared you will be! Sometimes the best classes are the ones from a totally different discipline because it can inspire you to think differently on how to solve a problem that you are facing.
As to what high schools students should be taking, I feel really strongly that in addition to drawing classes they should take film or media production classes, computer classes, creative writing classes, and math and physics. We find that most students don't know what part of the industry they are really drawn to until the middle of their second year in our program. A lot of students wish they had taken more drawing classes but just as many wish they were better at math and programming.
Check out what John Lasseter says about art and technology working together. We live by his famous words about the necessity of those areas needing one another.  Work hard and work smart. Doors are closing on young people at an early age and they need to do everything they can to keep those doors open until they get through them.
ACR: Brent, thank you again for participating. It's been pleasure learning about BYU's Animation Department!
BA:  Thank you!
Thanks to Prof. Brent Adams for sharing with us the stills below created by BYU students.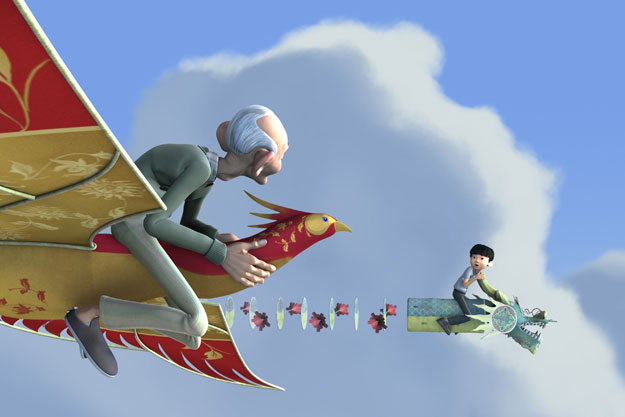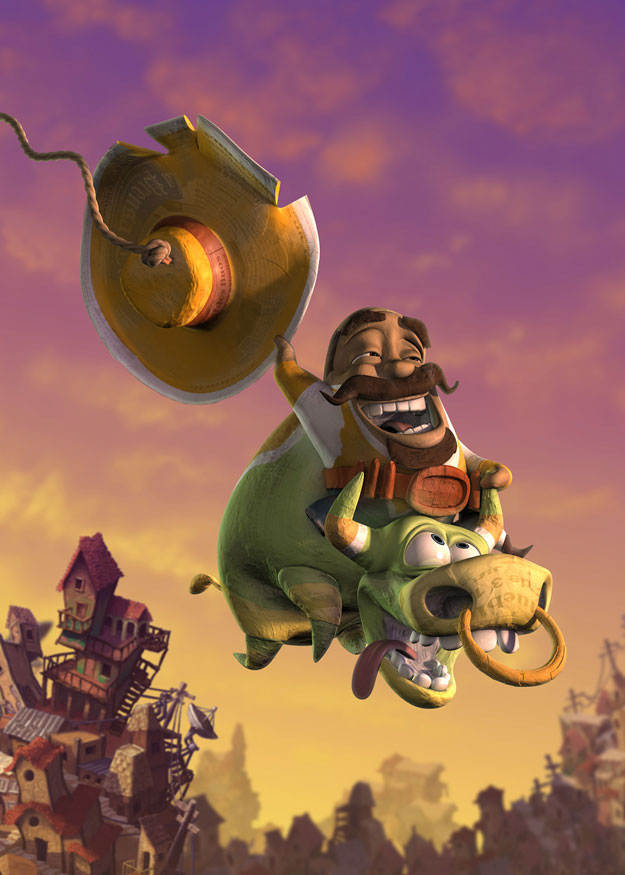 Stills are Copyright protected by the Brigham Young University Center for Animation
Check out more interviews at Animation Career Review's Interview Series.