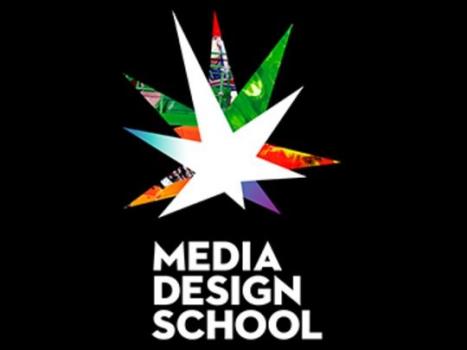 Nestled among Auckland's glistening seaside streets sits one of the world's top schools for the study of the digital creative arts. Media Design School benefits from and contributes to New Zealand's distinguished VFX and digital arts community. In fact, it was the first tertiary institute to offer 3D animation education in the southern hemisphere. By partnering with key industry allies, MDS has produced an enviable roster of award-winning alumni in the twenty years since its inception.
From its studio-inspired downtown location, MDS offers a slew of enticing Bachelor and diploma-granting programs including several in 3D Animation & Visual Effects that ACR readers will want to take note of. But it may be the school's entrepreneurial and industry approach, student support services, and well established global network of partners, faculty and alumni that really deserve the highlights.
VFX artist-turned-lecturer Ryan Mullany is one of many reasons why Media Design School grads often excel in the fields of digital effects. Leveraging his insight from years spent working on blockbuster titles, Mullany teaches the finer points of his craft to undergraduates in the Bachelor program. We recently caught up with Mullany to inquire about the school's unique approach to educating future VFX artists. Enjoy!
ACR:  Ryan, I'd like to start with you. After working in industry in the UK on titles like Harry Potter and Watchmen, why did you choose to pivot into teaching and what attracted you to Media Design School?
Ryan Mullany:  Firstly, because my young family needed more of my time; demanding deadlines, extended work hours and weekends away started to take their toll. Secondly, I noticed I had an ability to demystify and clarify certain concepts, techniques and workflows which coupled with my desire to share the joy of visual effects lead me to teaching.
New Zealand offered an outdoor lifestyle, and being closer to Weta Digital was appealing to me as a film compositor. Combined with the lifestyle change, Media Design School was producing some outstanding short films that attracted me.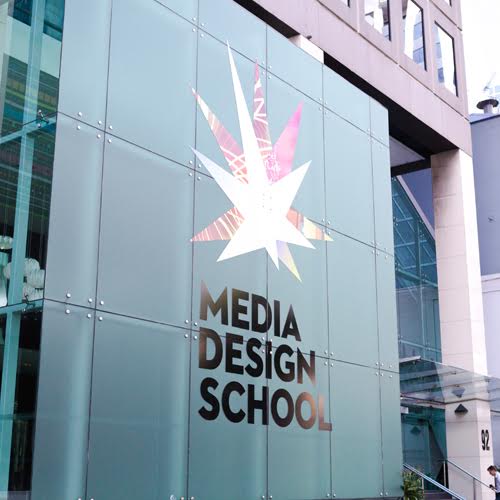 ACR:  Now that you've served as a Lecturer at MDS for five years, what aspects of the school make you most proud to be a part of?
RM:  What makes me most proud has to be the incredible wealth of talented people I have the good fortune to call my colleagues, as well as the support and freedom that MDS offers us academically and creatively.
ACR:  What courses do you teach and what's the approach you employ to get them up to industry par?
RM:  I teach Year 2 and 3 students following their foundation first year. I try to create work-ready graduates who are sought after by the VFX industry. My philosophy is to equip them with a range of techniques and approaches for any given visual effects challenge. I try to build confidence and develop their individual strengths, accordingly.
ACR:  Is it difficult to strike a balance between teaching the fundamentals of the craft while keeping up with the latest technical evolutions of the hardware and software, all within a swift 3 year timeframe?
RM:  Sure, that's always a challenge. However, our structure allows enough time for lecturers to keep their skills up-to-date. We are constantly trialing software and workflow solutions and updating our course content according to industry trends and student friendliness.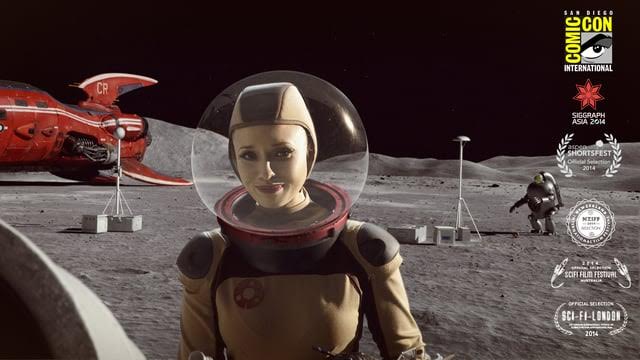 ACR:  On the subject, are there technologies utilized by industry that never seem to go out of style?
RM:  There are certain bread and butter skills that haven't changed a whole lot in the last few years. Rotoscoping is still rotoscoping and colour difference keying remains fundamentally the same, for example. Typically, new technologies just help you achieve the end results more efficiently.
ACR:  Conversely, what newer trends have emerged that you expect to be key tools in the VFX artist's toolbox?
RM:  New developments and technologies such as Cryptomattes matte extraction using metadata, deep compositing, lightfield technology, vector tools in The Foundry's compositing software Nuke, ACES and OCIO for colour management workflow and the ability to manipulate and customise off-the-shelf software using Python and other user-friendly programming languages are all examples of really useful and valuable tools in modern VFX pipelines.
The future promises new keying technology from Pixar and Litro, for example, and semi-automated rotoscoping software is already available with software like Flowbox. Compositors are required to become more familiar with lighting and rendering workflows with the introduction of tools like Vray for Nuke.
ACR:  Student films at MDS receive considerable international accolades and recognition. Are you ever surprised by the quality of films made by your students?
RM:  Since I joined five years ago, I've been involved with their productions to varying degrees. One thing we try to do is lift the bar year after year; so far, I think we've managed. What surprises me is how much we learn from our students and just how talented some of them are. Every project is unique and what our students achieve never ceases to impress me.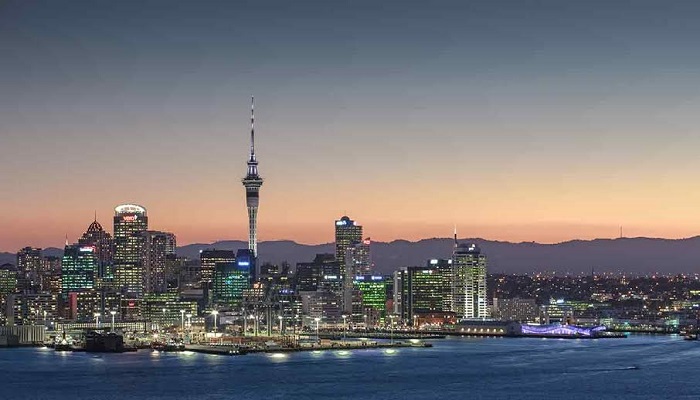 ACR:  MDS has a deep global network of industry partners, faculty and alumni, as well...
RM:  It does. Our lecturers have come from all over the world and each one brings several years of practical hands-on VFX experience. As such, we have made many connections and ties with key facilities and personnel. London, Vancouver, India, China, Singapore, Scandinavia, New Zealand and Australia -  these are just a few of the places we hail from or have students employed in the VFX industry.
ACR:  New Zealand, of course, is home to a multitude of digital visual effects studios including Weta Digital as you mentioned earlier. Not to mention spectacular natural beauty. Tell us a little about the industry partnerships MDS has forged, as well as the allure of NZ for international students.
RM:  Firstly, we have great relationships with local post-production facilities. We bring in guest speakers from Weta and other facilities from around the country on a fairly regular basis. Our staff are in contact with artists and supervisors in these organizations and when we evaluate our curriculum their input is invaluable. Our students are sought after and we are often approached when people need graduates to join their teams.
Auckland is a beautiful city with all that a student might require and more. The access to a wealth of natural beauty and cultural heritage with adventure and excitement on your doorstep is what appealed to me when I decided to relocate from London five years ago... I'm pleased as punch.
Check out more interviews at Animation Career Review's Interview Series.