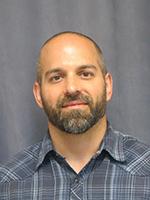 Dakota State University may fly under the radar for many aspiring animators, but this midwestern tech institute in the Mount Rushmore state boasts a 95% job placement rating for its graduates. Did we mention that it does this with some of the most competitive tuition prices in the nation? For students eager to study animation and the 3D arts, DSU's compelling Digital Arts & Design department features a Production Animation program (B.S.) which is worthy of a closer look.
To learn about the program, we caught up with Assistant Professor of Animation at DSU Ryan English. Prior to joining the faculty in the department, English's extensive career in the animation industry included working at Rhythm & Hues Studios and Sony Pictures Imageworks. Whether it's Happy Feet or X-Men, you can catch his work on a multitude of box office hits. Today, he leverages those experiences in industry to guide his students through the ins and outs of animation. We hope you enjoy our latest Q&A!
ACR:  Ryan, you began teaching at DSU about a year ago on the heels of a successful career that took you from LA to Vancouver. Tell us a little about your prior industry roles.
Ryan English:  My time in industry was exciting, fast-paced, challenging, and nearly always fun. Creating new solutions, working on cool projects, and pushing boundaries was the best part. As a rigger/character setup artist, it was my duty to understand the entire animation pipeline and create solutions and troubleshoot places where information wasn't traveling to the next stage- all while adding the digital puppet (rig) to characters, props and cameras. It is an equally technical and artistic segment of the animation/visual effects pipeline.  
At Rhythm & Hues (R&H), riggers are heavily involved in character FX so I ran my fair share of hair, cloth, and skin simulations. Essentially bookending the animation portion of the pipeline, rigging and hair and cloth kept me very busy throughout projects. At Sony Pictures Imageworks (SPI), technical animator is the title given to their character riggers. SPI has a powerful collection of in-house tools used to augment Maya. I had a great time working there.
[caption]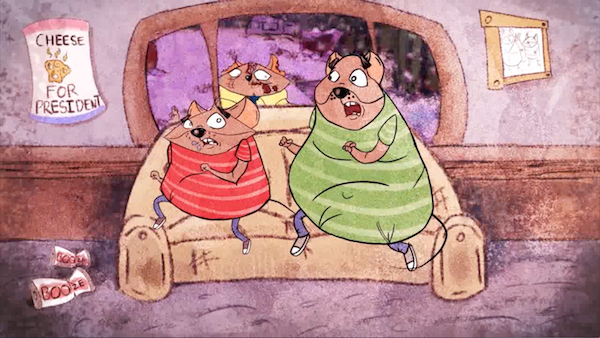 Nate Jedlicka[/caption]
ACR:  What was your impetus to uproot to South Dakota and teach at DSU?
RE:  Production schedules require time and in many cases that equates to overtime- sometimes seven days a week and twelve hours a day. Leaving it was not an easy decision, but it has proven to be the right decision for my family. After meeting DSU professors during the interview process, I felt they were an enthusiastic group with diverse backgrounds that are dedicated to teaching in the Digital Arts. It's allowed me to continue to work in animation and help get the next generation of animators/digital artists ready for their first gig.
ACR:  The Production Animation program at DSU is a specialized area of study within the Digital Arts & Design department. The department also offers degrees in Film, Computer Graphics, Web Design, and Audio Production. Do these disciplines 'cross-pollinate'?
RE:  All students in the Digital Arts & Design (DAD) program must take at least one course from each of the specializations. This keeps the students intermingled while at DSU, and it gives them a broad basis of applied digital arts to help propel them in their careers. There are several informal projects through the year where students and professors from two of the specializations will team up to help make their projects stand out from the pack. The community of students here is great. They are close knit, even working on independent group projects through the summer breaks. The faculty are passionate about their respective specialization and are always pushing students to do more.
[caption]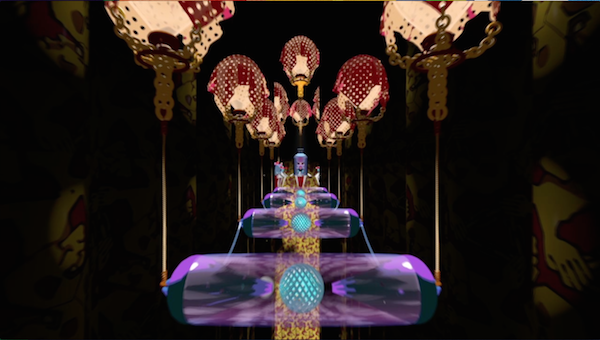 Taylor Olsen[/caption]
ACR:  Your students have the luxury of small class sizes. What advantages does this give you in terms of getting to know students' strengths and weaknesses?
RE:  My class size averages around 16 students, and many of them I see each semester. This definitely allows for me to get to know their strengths and areas that need work. I try to relate classroom topics to real-life tangible concepts that my students might have had the opportunity to experience because I find this helps in bridging understanding into knowing.  
ACR:  They hone their skills by working on projects. Is there a particular project which you and your students look forward to?
RE:  I particularly like the end of term projects where students create their own artwork based on a loose set of constraints that allows them to more deeply explore and experiment with the topics and ideas we've discussed and utilized during the semester.  I try to keep the requirements for the project very open, but warn students about the dangers of tackling too big of a scope for a project they hope to accomplish in 4-6 weeks. Their realization of just how difficult and rewarding 3D animation can be is what I particularly like seeing. Helping them solve problems on a wide variety of topics/projects helps keep me fresh, too.
I am super excited by changes to our curriculum for incoming students; there now are sequential classes that allow students to work on year-long projects in either 2D or 3D animation.  These will be team based classes so that students can develop and experiment in areas of production that they are most interested in.  I'm speculating that these classes will become my favorite projects very quickly.
ACR: Given how rapidly technology evolves as well as the use of proprietary software in industry, how do you determine which software to use with students?
RE:  Great question! Ultimately, the software should be irrelevant. Understanding the ideas and concepts (that tie together via a piece of software) is what is at the core. At DSU, we strive to give the students a good foundation in traditional arts before advancing onto applying their voice to the digital world. That being said, I am currently utilizing Autodesk Maya as the software of choice in my classes but I allow students to use any software they want. In my experience, Maya has been the workhorse of many pipelines and has a great community of people willing to help.
[caption]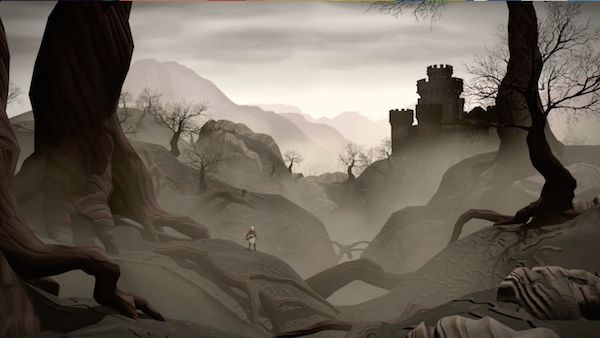 Nikolas Hallstrom[/caption]
ACR:  DSU students are required to participate in internships.  Why is this critical to their education and the school's very successful postgraduate career placement rating?
RE:  I think that internships are crucial. It shows potential employers that you can do something, not only that you know how. If you were an employer, would you want to gamble on employing someone who has no experience? I'd rather take the student that applied his or herself and worked in a relevant field while in school.
ACR:  In the highly competitive world of animation, what separates those who find success and have an ascending career trajectory from those that do not?
RE: Dedicated, driven individuals will always find a way to improve themselves and reach for their dreams. In industry, I worked alongside those that only had high school diplomas all the way up to those seeking their doctorates. They all made it to the same place, but went about it in different routes. I think that a degree is just one piece of an amorphous puzzle that an animator/digital artist might need to succeed. A digital artist must be confident yet humble, talented yet capable of accepting criticism, and willing to do the work. Surrounding oneself in an atmosphere that is supportive and inspiring will help grow these characteristics. DSU is an environment where that happens.
ACR:  Ryan, what advice would you give to a current high school student who's interested in studying animation?
RE: Draw. Be inquisitive. Read. Don't be afraid to take math (algebra and geometry) and science (anatomy/physiology/botany/biology). Take as many art and computer classes as they will let you, and then draw some more. Make flipbook animations. Download free trial editions of software and do a couple of tutorials – learn from them. Check out library books about animation or software- even if the book is out of date the information inside is what the newest edition is based on. Download tutorials. Check out Youtube and watch some Vimeo animations. Look at the world, be a student of life, see the minutia that others miss.
ACR:  Last but not least, what do you hope to accomplish at DSU that excites you about your future there?
RE:  Besides working on my own animated short films and some collaborations with friends, I really want to push students and see them succeed.  As an educator, the highest honor in my opinion is to have a student tell you that you made a difference.
Check out more interviews at The Animation Career Review Interview Series.