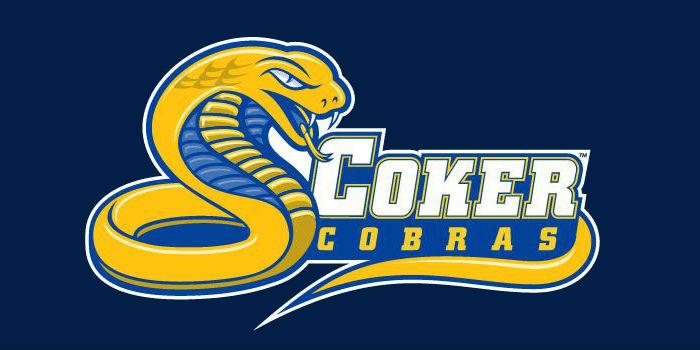 We recently connected with Joseph Rudy to learn more about the Coker College Cobras and their growing esports program for young athletes.  Details are below.
Animation Career Review: What are the esports in which your school participates? 

Joseph Rudy: We are currently competing in Overwatch, Hearthstone, and League of Legends. Next school year we are looking to create a Battle Royale team that will compete in games such as Fortnite and Apex Legends. 
ACR:  If you offer esports scholarships, please describe your program (full ride, in-state only, etc)
JR: We offer Athletic scholarships to our players that depend on skill, experience, need, and a few other factors. 
ACR: Please fill us in on your recruiting efforts.  How are potential students identified? Key stats?  What can a student do to connect with your program?
JR: A lot of recruiting is done on sites like BeRecruited and apps such as Discord. Some things that we look at first is rank and then have them play with our team to see how they fit with the team. Easiest way to get involved is to either send me an email or fill out our interest form on our site. 
ACR: Describe the type of student are you seeking
JR: We are looking for students that are not only good in their respective game, but players that are able to grow and learn. Another big thing that we look for is how well they work in a team, most of the games we play are team games and teamwork is key. 
ACR: As esports are so new, what are the common misconceptions people have about them? 
JR: Biggest misconception is that its just playing video games, but they don't realize the time and dedication it takes for our players to be as good as they are. 
ACR: What are the common concerns you hear from parents regarding esports participation?
JR: A lot of concerns I hear from parents is that their child is only going to be gaming and not focusing on their studies. Here at Coker we put a huge emphasis on their education and if they start slacking in their classes, we get notified by their professors. 
ACR: Tell us about the season.  What other schools are in your division and conference?  How many opportunities are there to compete for a student athlete? 
JR: Our competition is year long with preseason tournaments in the Fall and our regular season in the Spring. The tournaments are created by the game creators themselves, and they are the one who dictate the schedule and type of tournaments. We are located in the South region and we have competed against schools such as Clemson and UCF. We are also in a varsity division with other schools that have official programs and played against schools such as Harrisburg and SNHU. 
ACR: What can an esports student athlete expect in terms of time commitment?  How many hours of play, practice, travel? 
JR: There is a decent time commitment to being a esports player. Not only do their have around 10 hours of practice with their team a week but they also need to keep practicing while solo. We do not travel often. 
ACR: What are the academic expectations?  Are there minimum GPA requirements? Do you offer study tables or other programs to support the student athletes?
JR: All of our players are under the same rules that the rest of the athletes on campus. They are required to maintain at least a 2.5 GPA or they will not be able to compete. Our school does provide tutor opportunities for players that are struggling. 
ACR: Share with us how your team is doing this season.
JR: All 3 of our games played very well this season and were just 1 game shy of making into the playoffs for each game. It is tough to lose out so close to post season, but the fact that all teams did well means that we can only get stronger for next year. 
ACR: Tell us about your esports practice and/or competition facilities. 
JR: We have an esports arena on campus located in the library. It has 8 high end Omen computers and the players have full access to the space. It is also not open to the public, and for the esports team only. 
ACR: What advice do you have for prospective students wanting to pursue esports, as well as those specifically seeking esports scholarships?
JR: Don't be afraid to reach out to your local coaches, even if you think you may not be that high in skill level. A lot of teams are looking for players to grow so if you are committed, coaches would be happy to have you. 
ACR: In what ways do participants in collegiate esports programs benefit? 
JR: Not only are there the scholarship benefits but for a lot of players this is the first time that they get to compete with a team. Coming from a sports background myself, I understand the value that teammates can give you, and for some players this was a big benefit for them. 
Check out more interviews at Animation Career Review's Interview Series.