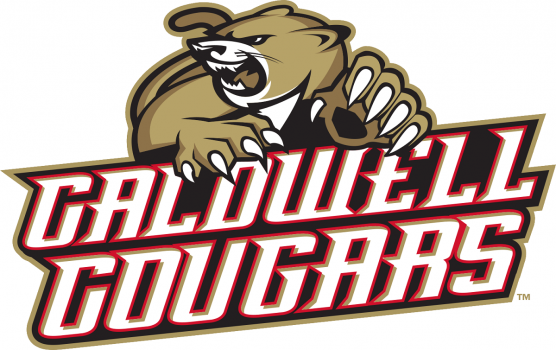 ToniAnn Convertino is the Esports Coach at Caldwell University
We recently spoke to ToniAnn Convertino about Caldwell University's burgeoning Esports program.
Animation Career Review: What are the esports in which your school participates?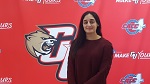 ToniAnn Convertino: The esports in my school are Overwatch and League of Legends
ACR: If you offer esports scholarships, please describe your program (full ride, in-state only, etc)
TC: We do not offer scholarships at the moment, but eventually do (sic) in the future
ACR: Please fill us in on your recruiting efforts.  How are potential students identified? Key stats?  What can a student do to connect with your program?
TC: I am a part of a program called Recruit Rivals. They have a database of high school students who are interested in going to college for eSports.
ACR: Esports are new to everyone.  Please share with us the story of how your program came to fruition. 
TC: Our program started Fall of 2019. Last year I was the president of the gamers club and I hosted 3 different types of esport gaming events. This showed the president of the school that there is a lot of interest in eSports. So why not create a team. 
ACR: Describe the type of student are you seeking.
TC: Caldwell is open to any student interested. There is no discrimination in our program
ACR: As esports are so new, what are the common misconceptions people have about them? 
TC: Common misconceptions people have about eSports are are they considered a sport or not. People also don't think it takes much skill to play these games. These games are like any other sport, you need to practice, learn strategies, exercise your mind
ACR: What are the common concerns you hear from parents regarding esports participation?
TC: Common concerns: it causes violence, my kid is going to be distracted and not study, being up late
ACR: Tell us about the season.  What other schools are in your division and conference?  How many opportunities are there to compete for a student athlete?
TC: We are in the ECAC . Some schools include Drew University, Stockton University & Mansfield university. Competition is 3 times a week. So whenever you are scheduled, you play. They break it into two seasons, so fall and spring semesters you are competing.
ACR: What can an esports student athlete expect in terms of time commitment?  How many hours of play, practice, travel? 
TC: Time commitment is a big thing to me. Practice will be 5 days a week for two hours at a time. Of course they are allowed to add extra hours outside of practice if they want to play
ACR: What are the academic expectations?  Are there minimum GPA requirements? Do you offer study tables or other programs to support the student athletes?
TC: We just took the minimum requirement that the other athletic programs have. The GPA minimum is a 2.0. There are study hall provided to those who are struggling through the semester
ACR: Tell us about your coaching staff.
TC: The coaching staff only consists of me.
ACR: Tell us about your esports practice and/or competition facilities. 
TC: The facility consists of two separate rooms of 6 pcs in each. There's a TV in each room so the coach can look on a bigger picture to comment on their gameplay
ACR: What advice do you have for prospective students wanting to pursue esports, as well as those specifically seeking esports scholarships?
TC: ESports are big now. Keep doing what you love and continue in it while studying in college. If you're going to be playing in your dorm room, why not try out for a team and make friends out of it. You never know what could happen and where it could take you.
ACR: Tell us about your goals for your program. (Do you expect to add more sports, scholarships, etc)
TC: I expect to add more sports such as apex, fifa, fortnite, and rainbow six siege. Make the community grow on campus
ACR: From a competitive esports standpoint, what is the single most significant moment or accomplishment that stands out in your program's brief history?
TC: It's a new program but I do look for great accomplishments to be made in the future.
Check out more interviews at The Animation Career Review Interview Series.