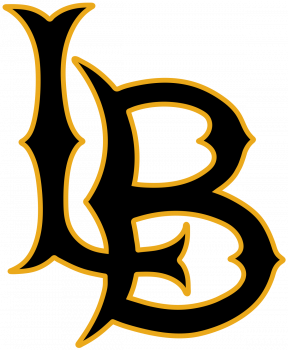 Beomsik Shimbe Shim serves as Head of Animation at California State University Long Beach
Many animation programs with a focus on art fundamentals come with low acceptance rates and high tuition rates on private school campuses. But at California State University Long Beach, the study of animation can be pursued by determined artists from diverse backgrounds with broad interests.  Culminating in a BFA, animation students at CSULB gain a thorough education in the arts while working closely with other programs of study and leveraging the greater LA-area animation industry. 
Award-winning animator and artist Beomsik Shimbe Shim serves as CSULB's Head of Animation. Attracted to the emphasis on the craft's art foundations and the encouragement students receive to experiment with new mediums and ideas, Shim believes CSULB's heterogenity creates a rich environment where creativity and storytelling can best flourish. We recently caught up with him for our first Spotlight Q&A of 2020. Enjoy!
ACR: Shimbe, tell us why CSULB's animation education begins with a thorough art foundation.
Beomsik (Shimbe) Shim: As many artists know, art foundation is like the soil from which an artist's creativity grows; it helps guide students in their exploration of their artistic strengths and direction. As an educator, we cannot ignore the importance and effectiveness of art foundation. Animation is often perceived to be a very technical media with intimidating fields of study like hand-drawn animation, stop-motion animation, 3D CG animation, etc. But animation is actually a simple concept: moving pictures to tell a story or an idea. 
A student with a solid understanding of art foundation can apply their knowledge to succeed in whatever path they choose within the field. This can be a difficult achievement because of the very limited time students have to learn both animation technique and art foundation. Our effort is to make a good balance between these two. In my opinion, students at CSULB can achieve this balance because of the unique environment of collaboration that exists between the animation and illustration programs here.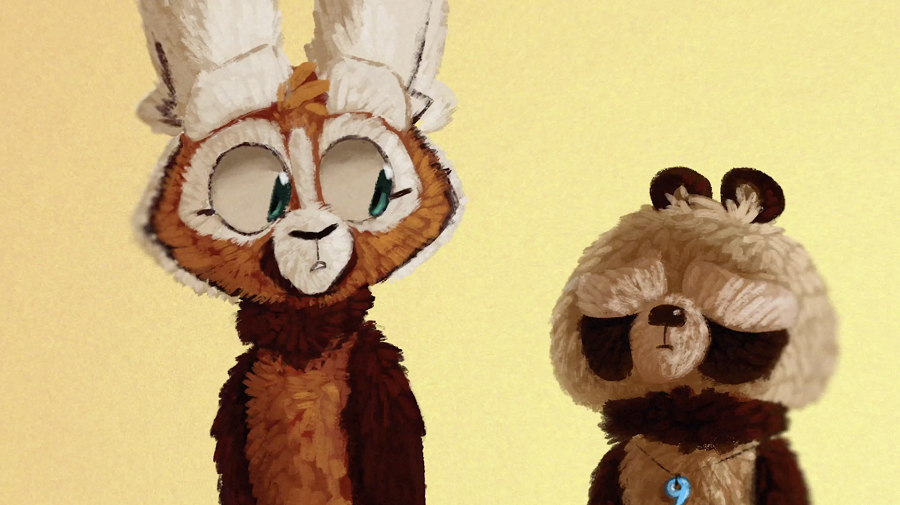 ACR:  On that front, explain the syncronicity between the animation and illustration programs within CSULB's BFA program.
BSS:  Our current curriculum at CSULB is effective in serving both animators and illustrators. These two programs are very close, as students are able to study in both illustration and animation to fulfill their curriculum requirements. But each track has its own independent path, and it becomes more apparent in upper division classes. Students find the boundary of their media as they navigate through our curriculum, ultimately focusing on one medium for their senior project. 
In the animation program alone, there are two tracks available: post production track and animation track. For students focusing on pre-production, they have the option to take classes more related to illustration. For animation track, students will have more classes related to animation in order to prepare them for their senior animated short film. In this environment, students benefit from a wider range of influence from the combined programs.
ACR:  Additionally, animation students can elect to focus on hand-drawn 2D animation, stop motion/experimental, or 3D/CG. The program becomes quite customizable to each student, doesn't it?
BSS:  It does. Students find out as they advance through their studies (what their interests are). We try to expose them to various animation experiences including experimental animation, stop-motion, 2D and 3D animation. Most students figure out their strengths and preferences before they proceed to their senior project. In their final year, students are focused to learn their preferred medium in depth through the actual production of their senior project—whether it is a short film or portfolio.
ACR:  Your students also benefit from a broad multidisciplinary approach within the College of the Arts at the university. Tell us more about this.
BSS:  We have a friendly environment that encourages multidisciplinary projects across many different programs—even with other colleges like the Music School and the College of Natural Sciences. I think this is the beauty of an art education in a university. For example, every year animation students collaborate with the Bob Cole Conservatory of Music to compose and record soundtracks for the students' animated senior films. Animation students experience a once-in-a-lifetime moment of hearing their film soundtrack being played with a full orchestral ensemble after collaborating with student composers from the conservatory. It's an amazing opportunity for our animation students. 
Recently, our animations students collaborated with the Shark Lab to create education manuals and videos about the physiological and behavioral ecology of sharks. CSULB also provides an Interdisciplinary fund for any student who collaborates with other departments for their projects. The school supports the idea of collaboration actively, and students here are very open minded towards it.
ACR:  Your own background in the arts is diverse, having studied experimental animation before embarking on a career that saw you animating for TV, music videos and more. How do you approach working with new mediums and telling stories for different audiences?
BSS:  I majored in Fine Art before studying in the MFA Experimental Animation at CalArts, so I had a different beginning to my animation study. I think my fine arts background has influenced me in creating an unconventional style of storytelling and visual aesthetics. This background has become my artistic identity, and in turn helps other artists identify me for collaboration. Through my teaching experience, I've found that the student's foundational study and artistic journey through college greatly affects them throughout their entire career as an artist. This also has affected my teaching methods at CSULB and informs how I care for our students.
ACR:  The skills of an animator are in high demand in various fields and industries today- well beyond traditional entertainment and art paths. Is it important to prepare students for the diversity of career opportunities that await them, or does it remain most important to focus on the craft's fundamentals?

BSS:  I often ask this question to my colleagues. It's always a difficult topic with no solid answer, and it is a dilemma that we face in art schools these days. I have no doubt that nurturing the creative mind and developing critical thought always comes first in art education, but the limited time and condition in public schools doesn't allow us to always reach our ideal. 
What I can do best in this circumstance is to guide students to make their own balance between growing a creative mind and acquiring the skills in their limited time here. To do so, we encourage students to make an independent film with their own creative story, instead of spending years making  portfolio reels. Our faculty members believe students learn the many aspects of animation best through experiencing the whole animation production- even if it's very hard and time consuming.
ACR: CSULB and the animation program welcome students from broad social and economic backgrounds. How does this impact the animation program in terms of the diversity of its students and the culture of the department?
BSS: Public schools like CSULB that welcome students from different racial, social, and economic backgrounds into the arts create an environment that thrives on diversity. We have many students from immigrant families from around the world with different perspectives and stories, and it creates an exciting dynamic. Animation students making their senior thesis films have incorporated their personal stories that are rich with their cultural heritage or their unique struggles. When other students hear these stories with narratives unique to each individual, they are inspired to be more creative, open, expressive, and proud artists.
ACR:  How do you and your faculty colleagues help students identify their own artistic voice and develop it while at CSULB? 
BSS:  As I mentioned, letting students find their own artistic voices and encouraging them to create a short animated film with their own story. This opportunity allows them to reflect on what's important or  exciting to them, and in the process we guide them along to perfect their vision. With this setup, we also offer Experimental Animation class where students can freely express their ideas through the various medium, finding different methods that can convey their ideas more effectively than through traditional methods. 
The individual student always has a unique voice, a different talent, and different artistic goals. It's our duty to help them find it. We actively invite visiting artists who have experience in different fields of art or positions in the animation industry to campus. Long Beach is relatively close to many animation studios in the greater LA area. Most of our instructors are from the industry, so students have access to these experienced professionals and networking opportunities that further help them find their identity as artists.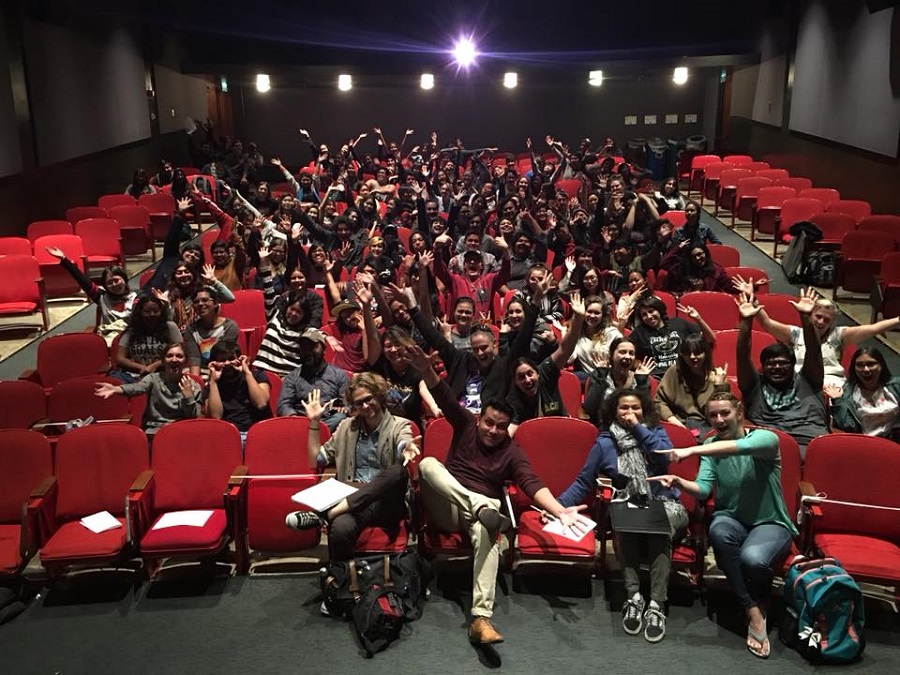 ACR:  Lastly, do you have memorable teaching moments that push you- as an educator- to continue your work and excite you for the future?
BSS:  Sometimes I have very talented students with very strong opinions. One student was attached to Looney Toons and endeavored to recreate that style in his own work. His animation skill was already comparable to professional work in the Looney Toons style, but he was never interested in any other style. When it came time for him to collaborate with other animators in a group film project, his singular interest caused a lot of problems. I suggested that he consider his animated works as an expression of fine art. The student worked with me to make his animation which was presented as gallery installations combining old cathode-ray TVs and crank-operated flip book boxes. It was memorable as I saw the student recognize the bigger potential of animation.
Seeing students get the internship or job offer from major studios like Pixar and DreamWorks is very rewarding, but the best moment as an educator and artist is when I see students' works telling their own personal stories through creative allegory in their animation. I find that many students miss this precious chance to express themselves under high pressure to appeal to competitive commercial studios. Helping students to be prepared for the animation industry is one of the most important things we strive to achieve, but I wish art students realize what kind of opportunities they have as a student to express themselves fully. I hope they realize this before it's too late.
Check out more interviews at Animation Career Review's Interview Series.