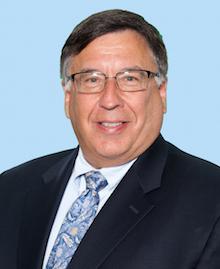 At New Jersey Institute of Technology (NJIT), the comprehensive Digital Design B.A. program housed within the School of Art + Design offers more than first meets the eye. Though students choose from curriculum tracks in either Production or Entertainment, the broadly based curriculum allows for the study of the digital design fields within a constellation of programs offered at NJIT.
Glenn Goldman (FAIA, IIDA) serves as the Founding Director of the School of Art + Design and oversees the Digital Design program. As a noted architect who helped pioneer the use of 3D modeling and computer graphics in his field during the 1980s, Goldman's extensive career highlights include numerous awards for his teaching, research and creative endeavors.
We caught up with Goldman to discuss the NJIT approach to digital design education. What follows is an in-depth discussion on the merits of NJIT's multidisciplinary approach to digital design as well as Goldman's keen insight on the future. Enjoy!
ACR:  Glenn, you oversee the Digital Design program at NJIT in addition to directing the broader School of Art + Design. Why did you decide to take an interdisciplinary approach and allow students some flexibility to explore courses that pique their interest?
Glenn Goldman:  A design program embedded in a research university exposes students to interrelated techniques and knowledge in a variety of contexts. We work to prepare students to deal with constant change and to find areas of interest that connect various disciplines- from gaming and animation to biomedical engineering and theatre arts.
In addition to developing broadly educated individuals, flexibility encourages expansive interests and allows students to pursue opportunities from discovered and developed connections across areas of individual preference. Students find ways to use their creative talents and skills in various ways from collaborative work in scientific visualization in Biology, to the use of game engines and motion capture for therapeutic purposes working with people from Biomedical Engineering. Flexible course options also prepare students who complete the Digital Design program to pursue graduate studies in Business and Cybersecurity in addition to the more expected or typical MFA. 
[caption]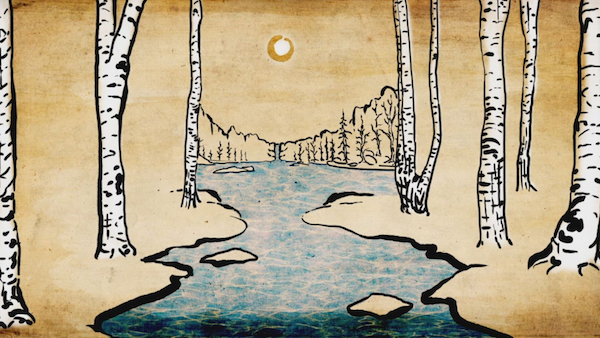 Student Artwork: By Kim Hastings[/caption]
ACR:  On the subject, tell us about the diversity of courses that NJIT students take.
GG:  In addition to game design and animation courses, all Digital Design students are required to learn about motion pictures and take a semester studio introducing them to physical computing projects. They all must do some coding, math and physics. And they take courses that help them understand the role of narrative and story in any aspect of entertainment design. Acting Fundamentals for Animators is a required course for students in the Entertainment Track. Character design (2D and 3D) is relevant for both animators and game designers, as is environment or set design. All of our Digital Design students take a course called Human Factors/Ergonomics so they are always cognizant of the people who may use or interact with their designs.
We see the results of this approach every year when students who think they were going to be in one type of entertainment design end up combining their interests with other aspects or sub-specialties. They move freely from one area to another because they are capable of operating in the seams and overlaps. With a broad education that encourages interdisciplinary work, students are finding that they are comfortable taking advantage of different opportunities as they arise in an always changing future.
ACR:  Do you have options for students interested in the study of game design?
GG:  Yes. Students with a primary interest in the character design, environment, narrative, art of games, and so on study in Digital Design program. However, students who wish to concentrate on coding may study game design in the Information Technology (IT) program which is part of the College of Computing. We collaborate in courses as well as extracurricular activities as both IT and Digital Design students are members of our student chapters of IGDA and SIGGRAPH, and participate together in events like the Global Game Jam.
ACR:  You use a 1-2-1 format at NJIT, regardless of degree. Explain what this is and how you leverage it as an effective pedagogical approach.
GG:  The School of Art + Design updates the original structure developed by the early 20th century Bauhaus to recognize and embrace 21st century technology. As such, we maintain a broad-based Foundation Year for all programs in the School of Art + Design that includes study and project-based learning of 2D and 3D design principles, graphic communication with both analog and digital media, color theory, a broad introduction to computer graphics, and a two-semester sequence in the history of art and design. And because graphic design is used by students in all majors, it is absorbed into the Foundation Year sequence.
The middle two years are discipline-specific with courses and design studios related directly to the students' majors. The final year is split with the first half, or penultimate studio, being a collaborative endeavor requiring students to work on projects in multidisciplinary teams where each team member brings his or her discipline-specific expertise to bear on a project. And the final semester studio is individualized with directed projects initiated by each student in an area that either transitions them into industry, or prepares them for graduate study.
ACR:  With all of these interesting offerings, what is a typical 'day-in-the-life' of a Digital Design undergrad?
GG:  Freshmen in the Foundation Year generally take 5 courses per term which means that about half the courses are within the School of Art + Design, and the other half are general education courses. They have only one graphics-based hybrid course in the first term, and two graphics-based courses in the second. This means that their life is typical to many students in the first year of college.
But we are a studio-centric school and in the second year, students spend 10 to 12 hours per week in studio with their design critic. They work considerably more hours outside of scheduled class time. Based on the year and personal situation, they will still take two to four additional courses that can include design related courses or general education courses. Each of those courses have three contact hours and an expectation of three to six additional hours of work per week. A number of upper level classes taught by professionals are offered in the evening, so it's not uncommon for students in their last two years to have at least one evening course.
Our students do have time for extracurricular activities and community service or participation in NCAA D1 sports. We've had Digital Design students on tennis, volleyball, track, fencing, and swim teams. During the fourth year, they may take a limited schedule and work for design firms as interns. Most of our students graduate in four to five years.
[caption]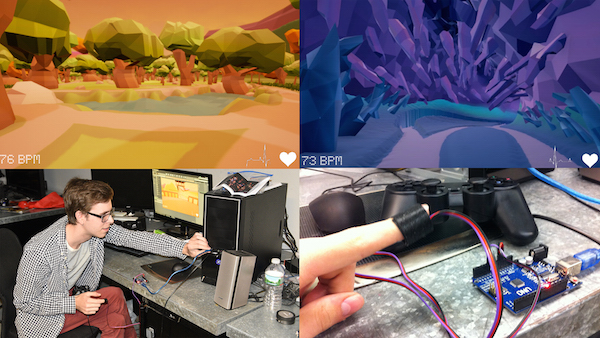 Student Artwork: By Will Busarello[/caption]
ACR: As it pertains to animation, John Lasseter has famously said that 'art challenges the technology, and technology inspires the art'. As both a practitioner and educator, do you agree?
GG:  I think that's true for the most part, and it certainly appears to be in evidence at SIGGRAPH. I like to play, and technology gives me new tools to do that. Technology-inspired art is an exploration- a trip. One of the reasons we require a full semester of physical computing and use tools like motion capture for the required sophomore course Human Factors/Ergonomics is precisely to give students exposure to technology so they can be inspired to try new things that they may not have thought of before.
At NJIT, we have a history and legacy of using digital technology in creative and innovative ways starting with the School of Architecture in 1985 when we had the first electronic architectural design studios using 3D modeling in color. Our History of Games class looks at play and traditional games, and students extend or create new ones using digital fabrication processes for inspiration and production.
ACR:  Does the rise of AR and VR challenge practitioners to think outside of the traditional box? And conversely, what elements remain the same?
GG:  Because design is grounded on basic principles and we incorporate technology as part of the design process, the transition is evolutionary rather than revolutionary. Virtual reality can be immersive or not. Building Information Modeling (BIM) used by our Architecture and Interior Design students allows us to build a structure virtually before it's built physically.
Incorporation of new technology and the development of innovative uses for that technology in service of design has been part of our standard way of operating for three decades at NJIT. Our Art + Design students are required to do so many different things (and are required to use approximately eight different software applications in freshman year alone) that they get comfortable with the change that they will inevitably encounter.
ACR: Tell us a bit about the projects that students in the Digital Design program participate in.
GG:  All design students are required to do a combination of individual and team projects. Some team projects are with colleagues from the same program, others are collaborative with students from different disciplines. Architecture, Interior Design, Industrial Design, Theatre Arts & Technology, and Information Technology are the ones most typically participating in collaborative work.
Multi-disciplinary collaborative projects are required in the penultimate design studio with different projects offered each year. These projects have ranged from the design of an interactive circus and a "superhero" studio to the creation of fantasy civilizations. They even renovated a local abandoned building into a Museum of Industry in which Digital Design students were responsible for the graphic identity (including wayfinding and all signage) as well as the production of educational videos meant to be part of the installed exhibit.
Final term projects are individualized and initiated by the students within certain parameters (e.g. something for the public good). Results in these studios may take the form of interactive products, games, and public service announcements utilizing animation and/or live video, etc. For example, we've had products like animations promoting fire safety and introduction to hydroponic farming for third graders. We've had informational motion graphics explaining the process of fracking. And we have had an interactive avatar as the "ghost" used in live performances of Hamlet. The list and results area as broad as student interests and can lead directly to the work environment.
ACR: How have the digital arts evolved in the last decade since the school's inception?
GG:  Everything is "more" today: more virtual and at the same time more physical. We are constantly moving back and forth between the two. But they are really one world. We design virtually and prototype physically with digital fabrication methods. We scan physical objects and manipulate them in a digital milieu for further modification. We pre-visualize environments we design – some that will forever stay virtual, and others where the virtual exploration is part of a process in designing something that will ultimately have physical form. Whenever we become aware of a new way of doing something, we try it if we possibly can. Student research presentations have evolved in the last few years from PowerPoint to videos created on smartphones and prepared with non-linear editing software.
ACR:  And where do you see it all headed in the coming years?
GG:  In the short-term, there is increased use of VR and AR in our disciplines in the School of Art + Design at NJIT. We will, I believe, see additional ways to deliver and enhance immersive experiences for entertainment, education, and business. We will also see greater convergence among disciplines. This is easy to see when one looks at what has happened in photography and the subsequent manipulation of that data with image processing software for use as art, in graphic design, within animations, and so on. We are seeing convergence with game design, haptic feedback/physical computing, and therapeutic applications. In the long-term, I'm not sure where we will go or when. But for now, the journey is a lot of fun.
ACR:  NJIT is located just outside of New York City in Newark, NJ. I would be remiss if I did not inquire about the opportunities your students typically take advantage of.
GG:  Our location in Newark is one of our strengths. We have easy access to New York City via rapid mass transit. Half our faculty live in NYC and commute via mass transit to NJIT. We are close enough so that students often have internships during the semester (not just summers) for design houses and studio in Manhattan and Brooklyn. We are close enough for students to have meaningful work experiences even while taking classes.
We also have access to all of the cultural and local extracurricular activities like NYC SIGGRAPH chapter events. And there is easy access to places of employment in New Jersey from graphic design to game design. Often through contacts in our faculty, we bring in guest lecturers for our "industry speak seminar series." We have the best of both worlds in many ways and are the only school with the varied range of accredited design programs available at NJIT that are embedded in a research university within the New York City/northern New Jersey market. 
[caption]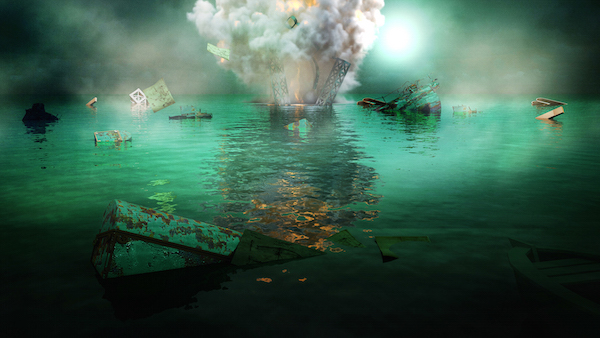 Student Artwork: By Thanh Nguyen[/caption]
ACR:  Last but certainly not least, your graduates can be found far and wide- exhibiting their broad skillsets and applying digital design to various endeavors and industries. Any recent alumni highlights that you'd like to share?
GG: A 20165 graduate shows (exemplifies) the broad nature of the Digital Design program. Arriving at NJIT as a prospective game designer, the student found that he was also a good artist and subsequently a good animator. With the perspicacity typical among our students along with the general problem-solving skills he gained, he created his own 3D-printed braces and the story went viral. He then used his final studio to create a functional 3D-printed camera and was offered a full-time position before he graduated by Formlabs, an innovative printing manufacturer in Somerville, Massachusetts, where he now works.
Another student found she enjoyed combining her love and expertise for animation and graphic design with theater. She worked in the motion department for SpotCo, a Broadway advertising agency in New York. Still another student who started as an animator is now an associate producer at NBC Universal. We have a game designer working for ETS (Educational Testing Services) in Princeton. Many of our design students and graduates work or have internships performing tasks as varied as graphic design, visualization, animation, and/or compositing at New York City firms like KWD, GRAFX Co., SUSPECT vfx+design, 1st Avenue Machine, Blond + Co., Ntropic, Method Studios, and more.
Check out more interviews at The Animation Career Review Interview Series.