Digital media artist have a wide variety of careers to choose from, thanks to a diverse skill set and high demand for top talent. Digital media artists are in high demand in the areas of Internet, electronic media design/4D design, education, and more. Just a few popular job titles include web caster, web designer, animator, motion graphics designer, interactive media artist, multimedia artist, and technology instructor.
In the State of Vermont, publishers, television stations, Internet-based companies, software firms, media companies, online publishers, and public and private schools welcome fresh talent. In addition, many companies recruit directly the state's art and design schools and media colleges. Just a few include Vermont College of Fine Arts, Burlington College, and Champlain College. Continue reading to learn more about Vermont's best options for aspiring digital media artists and what they have to offer.
Vermont Digital Media Schools
Vermont is home to 41 Title IV colleges and universities. Six are public, 17 are private not-for-profit, and one is private for-profit. According to the Institute of Education Sciences, for the 2010–11 academic year, annual current dollar prices for undergraduate tuition, room, and board were estimated to be $13,600 at public institutions, $36,300 at private not-for-profit institutions, and $23,500 at private for-profit institutions. Fortunately, all Title IVs are eligible for financial aid programs, so even the best (and most expensive) Vermont colleges are accessible to students with financial need. Continue reading to find out which Vermont schools are tops for digital media majors.

Burlington
Champlain College - Degrees Offered: B. F. A. Creative Media with Specialization in Moving Image Film & Video, Visual Art and Design, Digital Filmmaking, Game Art and Animation, Game Design with Sonic Arts, Graphic Design & Digital Media; B.S. Computer Information Technology with Specialization in Web Application Development, Digital Film Management, Game Production Management, Graphic Design Management, Digital and Interactive Marketing; M. F. A. Emergent Media; Minor Web Development

Castleton
Castleton State College – Degrees Offered: B. A. Art with Concentration in Drawing, Graphic Design, Painting, Printmaking; B.A. Technical Theater & Design; B.S. Communication with Digital Media Concentration; Minor Art Studio, Film Studies
More Vermont Digital Media related programs to consider:  

Request info
Selected Campus Locations:
Selected Programs: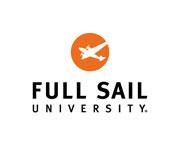 Request info
Selected Campus Locations:
Employment and Salary Trends for Vermont Digital Media Artists
According to the latest report by the Bureau of Labor Statistics (March 27, 2012), The State of Vermont is home to 5,280 artists and designers. The population of artists and designers here has increased significantly since 2002 when the state was home to 4,240 professionals in this field. Salaries are on the rise as well. The average salary for Vermont artists and designers is $41,040, up from $36,320 in 2002.
It is important to note that salaries for Vermont artists vary by company, location, experience, job title, and more. Nationwide, the industries with the highest employment levels for media artists include film and video; advertising, public relations and related services; colleges, universities, and professional schools; radio and television broadcasting, and local government.
Top paying industries for digital media artists are independent artists ($82,870), aerospace ($67,830), film and video ($67,200), manufacturing ($62,760), and office and administrative services ($60,430). In Vermont, digital media artists working in public relations can expect to average $50,530 per year, while art directors average $75,080 per year. Professionals in the film and video industry can expect to average $35,990-$53,400 per year, while broadcasting digital artists may average $30,070-$46,570 per year. Interested in web design and development? Professionals in this field average $63,270 per year.