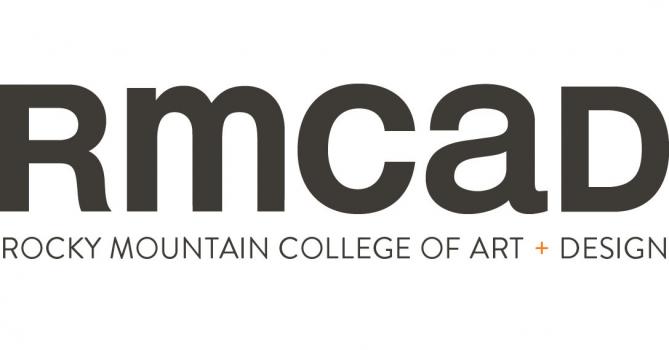 Illustrator Scott Wakefield serves as Chair and Assistant Professor of Illustration at Rocky Mountain College of Art & Design
Rocky Mountain College of Art & Design (RMCAD) has been committed to robust, forward-thinking higher education in the art and design fields since its inception in 1963. Its BFA in Illustration epitomizes its approach, with a comprehensive curriculum that deep dives into the technical and conceptual aspects of the art while simultaneously ensuring graduates are poised for success in the job market. With lower tuition rates than most comparable art and design schools, as well as an attractive online-only degree option, pursuing an Illustration BFA at RMCAD has many merits for students near or far from its Denver-area campus. 
Today, we explore the program with Illustration Chair and Assistant Professor Scott Wakefield who knows what it takes to carve a career in illustration. As a prolific children's book illustrator, his work has been published by HarperCollins and McGraw Hill among others. At RMCAD, he and his faculty colleagues bring their insight and enthusiasm to aspiring illustrators. In this Q&A, we ask Wakefield about the specifics of the Illustration BFA as well as the skills that have served him best as a working professional. Enjoy!
ACR: Scott, when did you begin illustrating and what was the path you took that eventually led to children's books illustrations?
Scott Wakefield: My path to Illustration began early because of my interest in drawing. I always drew and enjoyed it. I got serious about it in 9th grade. And by serious, I mean I would copy photos (with graphite) out of National Geographic Magazine and tried to make my drawings as photo-realistic as possible. 
My career officially started in 2003 when I graduated from Art Center College of Design and moved to Northern Utah. At that point, it was pretty clear that I would be trying to make a career out of freelance illustration. I went through a period of trying to find a niche and did a range of work from portraits, to religious paintings, to children's magazines. In 2005, I got a rep that pushed my work toward the publishing industry and I have been working in picture books ever since.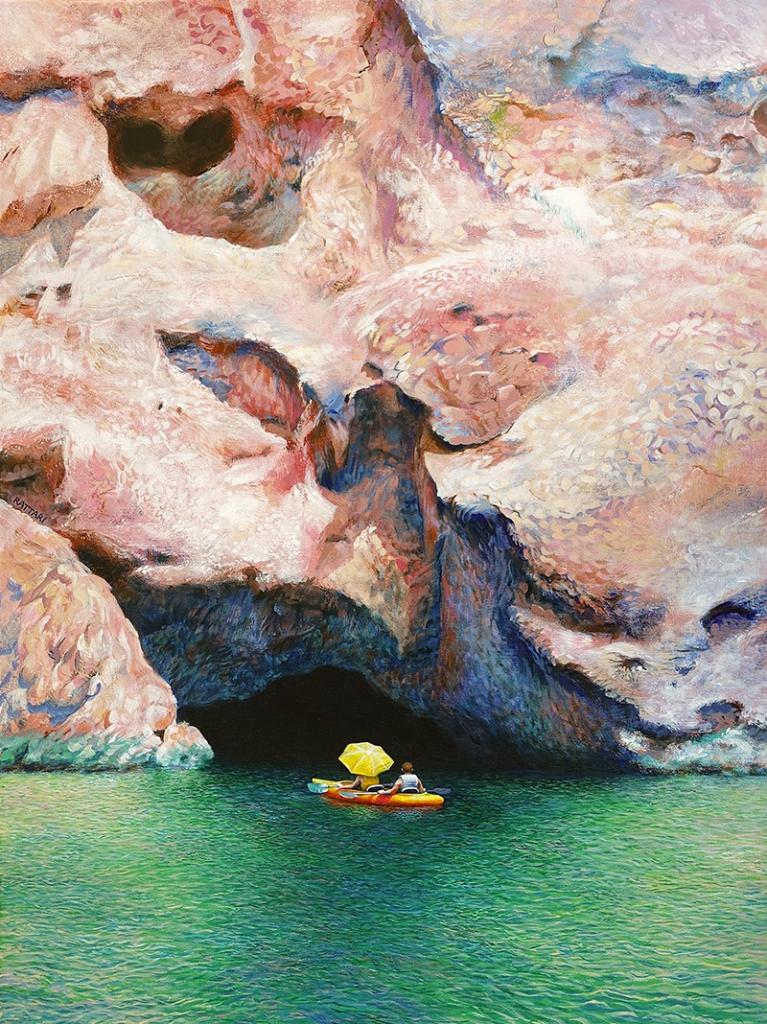 ACR: What were the distinguishing attributes of RMCAD's Illustration BFA program that attracted you to it as an educator, Scott?
SW:  First, it's our faculty. Our department is very fortunate to have very experienced faculty - people who have been working in various areas of the industry and teaching in illustration for many years.But it is not just that; it is their care and attention to nurturing students that make them unique amongst our peer institutions. 
Secondly, we focus intently on fundamental illustration skills. We are not teaching trends or contemporary styles. Rather, we develop and expect five things: high levels of drawing mastery; technical mastery of a range of media; exceptional understanding and usage of visual language and compositional theory; highly effective communication and innovative storytelling; and finally a unique visual style and high standard of professionalism. These are the fundamentals.  Our graduates then adapt these skills to a wide range of professional projects and industries. This approach makes them very versatile. 
ACR: There are 3 concentrations available to illustration students at RMCAD: Concept Art, Children's Books, and Sequential Art. For the curiosity of aspiring artists, what are the eventual career paths that illustrators can take today?
SW: The fundamental skill set for each area of illustration (at RMCAD) is very similar. Each degree includes a strong set of core illustration courses that teach every illustration student the skills of a contemporary image-maker. So, the difference is really about the types of stories illustrators want to tell, how many images it takes to tell the story, and where the work presents itself in the marketplace.  
Single image illustration is used in editorial work. This is where illustrators add context and interest to articles or information. The work is often conceptual, humorous, or meaningful - engaging the consumer to read. You have to be able to offer a point of view that is understood easily with a single image. The amount of work in this area has decreased in terms of paper or magazine sales - but online content is huge. 
Then there's gallery work. The skills of an illustrator here often support gallery work in landscape, figurative painting, portraiture, conceptual/abstract, etc.  This includes murals or public art, as well as selling work at festivals or museums. The work needs to appeal to the general public or the fine art world (it is very hard to do both simultaneously).
There is product and licensing work. Some illustrators create single images or characters that can be applied to a range of products such as stickers, handbags, tshirts, etc. This product focus includes prints of original work, as well as images made for advertising.  
Publishing work includes children's books and graphic novels. (In the former) illustrators tell simple stories over the course of multiple pages. It is important to create a character that kids will respond to and then carry that character consistently over the entire book. Graphic novels for kids seem to be hot right now. The publishing world is fairly stable, but the projects often have long timelines. Sequential art fits in here, as well. Illustrators tell complex stories over the course of multiple frames on multiple pages. Given the huge popularity of superheroes and not-so-super heroes in the comic book universe, illustrators can find work as pencilers, inkers, colorists, writers/illustrators, and doing fan art of favorite characters.  
And lastly, illustrators work in the world of entertainment art. This includes concept art where work is created to inform or support the creation of animations, films, or games. Within entertainment art, there are storyboards… not all illustration is taken to a finished stage. Rough storyboards inform directors and writers as they use visual storyboards to plan, direct, and finalize time-based projects. You need a strong understanding of film, the human figure, and perspective. There are also background artists. This is where illustrators paint images that are used as the settings for animated characters or live-action films. You need a strong understanding of staging, composition, and color. And lastly, there's character design- when illustrators tell the story of the character by designing their features, clothing, and props to help the viewer understand and relate to the character.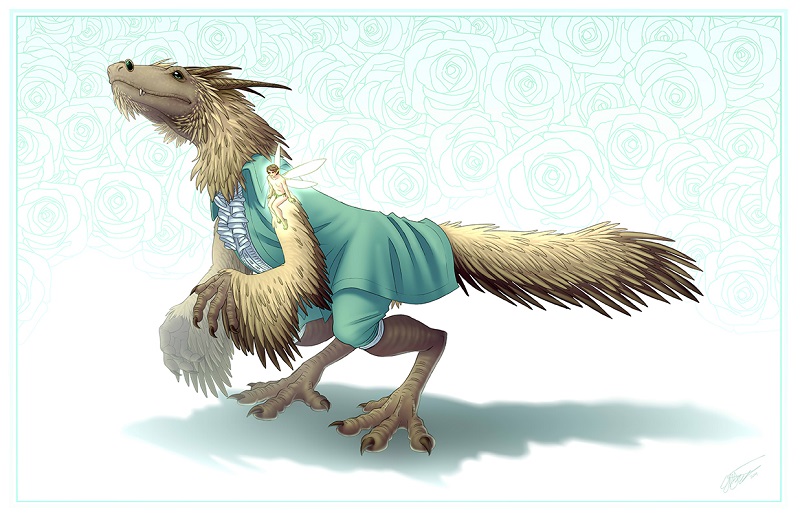 ACR: Great info for aspiring illustrators, Scott. How are RMCAD students introduced to these many opportunities that await them in their careers?
SW:  One way that we introduce students to opportunities is by bringing in guest artist speakers every term. Six times a year, we meet as a department and learn from various professionals in the industry. We ask them about their career track, the opportunities that exist in the field, and any tips for success that they would share with students. In addition, we take student groups to New York City. We went this winter. Students had a chance to meet with publishers, art directors, concept artists, illustrators, and to visit various museums and businesses related to Illustration.  Two of our students already reported getting freelance jobs from the team of art directors they met while we were there.  
ACR:  Which tools do your students learn to leverage for their art?
SW: We start our training with traditional tools such as graphite, charcoal, and paint. Most digital tools are designed to mimic the traditional tools anyway, and it is easier to learn to draw and tell stories when you are not simultaneously trying to learn a complex software too. That said, we comprehensively teach digital tools throughout our degrees and many students choose to work digitally for their final graduation show.  
ACR:  Unique to RMCAD's illustration program is that students can choose between taking courses on-campus or online. Are there differences in curriculum between the two modalities?
SW:  In essence, the courses are the same. We may have different projects and each faculty brings unique information, but the purpose of the course and the course outcomes are the same in both modalities. The difference is really just about the interaction between students and faculty. Our online students develop relationships with their peers and their instructors, but their interactions are not synchronous. We are constantly assessing the work of our students in both modalities.  And we find strong work and highly engaged students in both formats. 
ACR: What are the biggest advantages of learning online, in your view?
SW: The online modality expands our reach and opportunities for students. You don't have to come to campus to be a student at RMCAD. That is a great opportunity for students wherever they live. One advantage of the online modality is that the online course is always there. As a student, you don't have to go back to your notes or try to remember what the instructor said. The presentations and the video of your instructor critiquing your work is always available.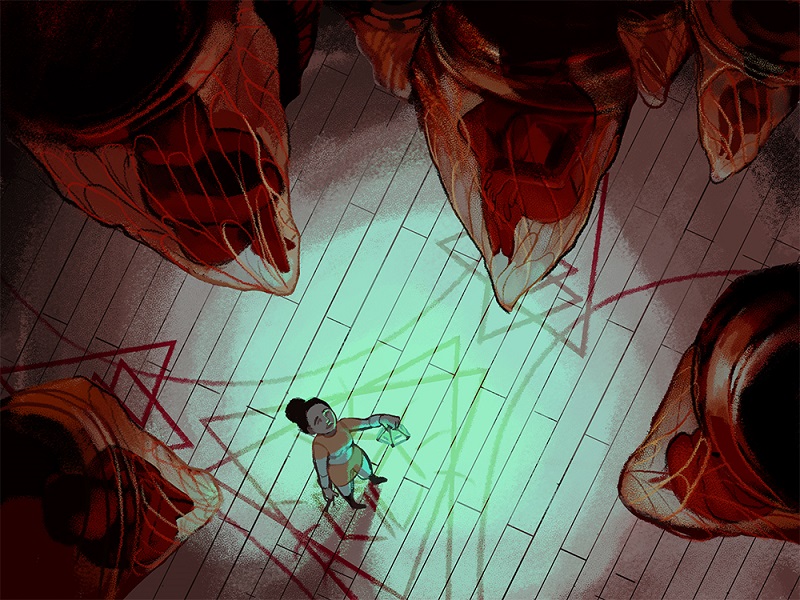 ACR: What does RMCAD look for when assessing candidates to accept into the online program?
SW: This is easy.  We look for students who have a unique voice and a passion for drawing. If you have a passion for drawing, we can give you technical skills to harness it. If you have a unique voice (seen in your ideas, perspectives, and creativity), we can give you the tools you need to amplify and direct your voice. 
ACR: Which soft skills have served you best as an illustrator, Scott? And how do you impart those skills on illustration students at RMCAD?
SW: The most important soft skills can be summed up in one word: professionalism. Within that, there are 3 important skills. The first is meeting deadlines. I have developed the ability to plan and organize multiple projects or images at a time and overcome obstacles to meet the project deadline. This has served me well in many areas of my life. Art directors don't just need an illustrator, they need an illustrator that they can trust. The second is communication. This is a key to success in life, but also illustration. I have learned to communicate clearly and effectively in conversation and in email. This makes everyone's job easier. And the third is presentation. It is important to present myself well. And when I say myself, that means my online presence, my website, my work, etc. Again, this is about building trust. If I pay attention to the details of presenting my work, then art directors feel like they can trust my attention to their project details. 
One of the ways I share these ideas with our students is through what I call: "Notes from the Chair." I prepare short presentations to share with them during our department meetings about professionalism, academic standards, and the creative process.  It is interesting to note that these skills of meeting deadlines, communication, and presentation can be applied to the classroom and make successful students, as well. 
ACR:  Are there trends or technologies that particularly excite you in the field of illustration today?
SW: One of the most exciting parts about making images at this time is the wide range of visual possibilities made possible through digital technologies. A lot of digital work looks the same, but for artists who experiment and push the medium, it can be very rewarding. I am also amazed by the opportunities for literally anyone to find an audience for their work. The internet and social media platforms make it possible for everyone to be found!   
ACR:  Lastly, it has to make you proud to see alumni who are flourishing in their own careers, Scott...
SW: It is pretty great to see alumni who are working as creative professionals and contributing in meaningful ways. We don't always know about their success, however, I am aware of illustration alumni who are working as creative directors for major animation studios, published in comic books, graphic novels, or children's books, producing products for major retail stores, selling figurative work in major galleries, teaching at large universities, leading artist collectives or organizations, and producing concept art for widely-known gaming entities.  
ACR:  Terrific all around. Thanks so much for answering our questions today, Scott!
SW: Thank you!
Check out more interviews at Animation Career Review's Interview Series.