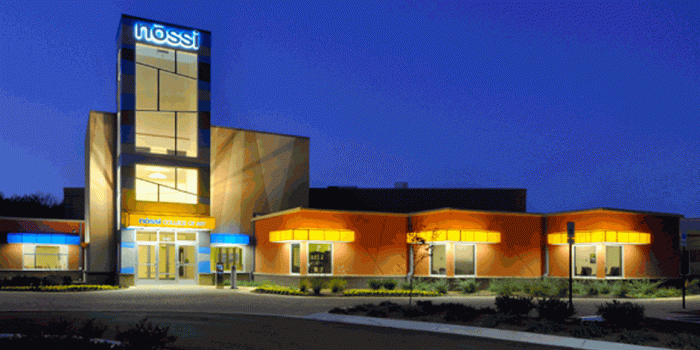 Mark Fleming serves as Chair of the Commercial Illustration program at Nossi College of Art
Over the course of 5 decades, Nossi College of Art has transformed from a very small graphic design school founded by esteemed artist and painter Nossi Vatandoost into a thriving arts community of several hundred art and design students. Situated just outside of Nashville- a thriving mecca for the arts- Nossi students have access to a plethora of creative learning outlets and opportunities. Among the college's program offerings is its Commercial Illustration program that culminates in a Bachelor of Graphic Arts Commercial Illustration degree.
With exceptionally low student-to-instructor ratios and an emphasis on marrying the art of illustration with job marketability, students hone their foundational skills in art and design while learning how to apply them to their future careers. Whether it's a class in anatomy, graphic design advertising, 3D modeling, or editorial illustration, Nossi students explore many forms of the craft so that they're poised for whatever the future may hold. 
Mark Fleming serves as Chair of the Commercial Illustration program, and leverages his many years working as an advertising and marketing artist and designer to ensure the curriculum meets industry standards while producing unparalleled artists of talent and dedication. He continues to paint and illustrate when he isn't teaching and spearheading the program at Nossi. We were fortunate to grab a bit of his time for our latest Q&A. We hope you enjoy.
ACR:  Mark, let's start at the top. As an illustrator and artist who has worked across many mediums and industries yourself, tell us about your background and what eventually led you to Nossi's Commercial Illustration program as an instructor? 
Mark Fleming: I started my business, Creative Avenue, in 1999 and I worked for myself for the next decade. During that journey Nossi College of Art became my customer. I worked with Cyrus Vatandoost to create websites, marketing materials and promotional items. Over time, he asked me to teach (at Nossi). With uncertainty, I tried it. Sixteen years later, I have taught much curriculum on both the graphic design and illustration sides of the college. In the last seven years as the Illustration Coordinator, I write syllabi, teach courses and work with instructors to create a dynamic teaching experience for students pursuing an illustration career.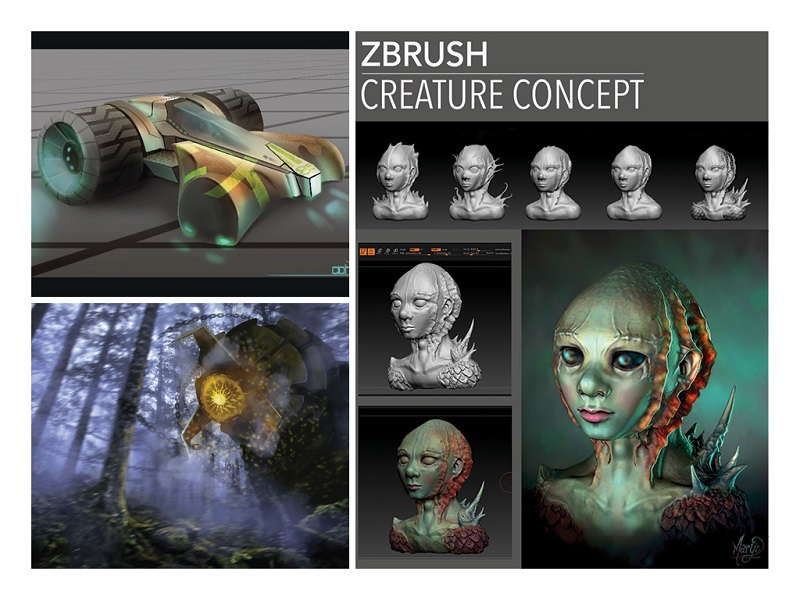 ACR:  As the Coordinator, what are your goals for students and how do you achieve them?
MF:  Goals for the program are quite aggressive and progressive to help young artists develop their skill sets and prepare them for the marketplace. We focus on traditional abilities and mix in cutting edge technologies to prepare an illustration student with a vast and knowledgeable toolbox. 
Getting into the illustration program here requires raw talent. We begin with extensively developing their traditional skill sets like drawing, painting and figure studies that are ongoing throughout semesters. Students are then challenged with software to work and develop those traditional skills into the digital environment. All of this hard work done while embracing design principles, professional applications and technologies to give students confidence to engage the marketplace upon graduation. 
ACR:  Nossi's program is titled 'Commercial Illustration' as opposed to simply 'Illustration'. How does the curriculum and pedagogical approach marry the arts with the commercial applications thereof, and why is this an important distinguisher in your view?
MF: While we strive hard to make each illustration student into a strong illustrator through repetition and continual learning, we push that concept even further and have illustrations apply for commercial appeal. The works are honed to support things like advertising illustration, editorial illustration, comic books, children's books, promotional materials and so much more. These are typically for printed materials and digital approaches like animations. 
This is important as we develop their skills, teach them to apply it to commercial applications and then teach them how to do that correctly. What that means is how to prepare files correctly for the marketplace. This could be design and layout in Adobe InDesig, to illustration concepts in Adobe Illustrator and Photoshop, and further incorporating high resolution rendered files from a 3D program like Maya, Blender or Adobe Dimensions to fit the commercial applications.The increasing demand for 3D in the market place is exercised in our curriculum as well. An illustrator that can render their 3D work to replace photography increases their value to a customer.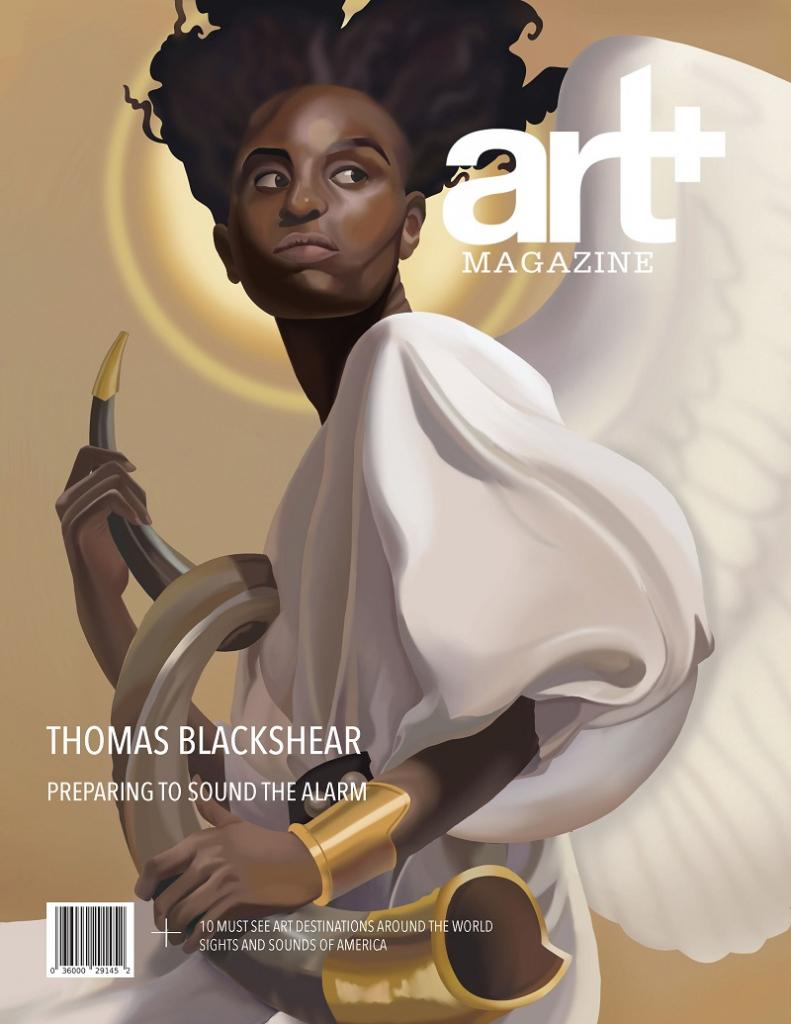 ACR:  On that note, illustration can serve as a springboard into a variety of careers and pursuits. It sounds like your students are introduced to the many forms that illustration can take in today's world...
MF: The basic introductions to job types are usually introduced in classes. One example is a  class on book illustration that offers students the 'how to' of the process, engaging markets and networking. We find this important as most illustration students are great at their work but we recognize the need to help them to learn to sell their work properly and professionally.
ACR:  You mentioned the role that 3D is playing on commercial illustration. Is it important that your students are up-to-date on some of these mediums?
MK: Yes, 3D is surrounding the industry more each year. We have been engaged and have introduced 3D on a variety of levels to students. We teach illustration practices of sculpting, modeling, and animation all in the 3D realms. When a student can produce high end rendered 3D work in their toolset, this makes them more desirable in the job scene. We have added 3D earlier on in the curriculum; we now teach basic 3D in the second semester. They learn fundamental concepts of modeling and rendering to support their illustrative work. 3D is also used to model their own references for their drawing and painting work.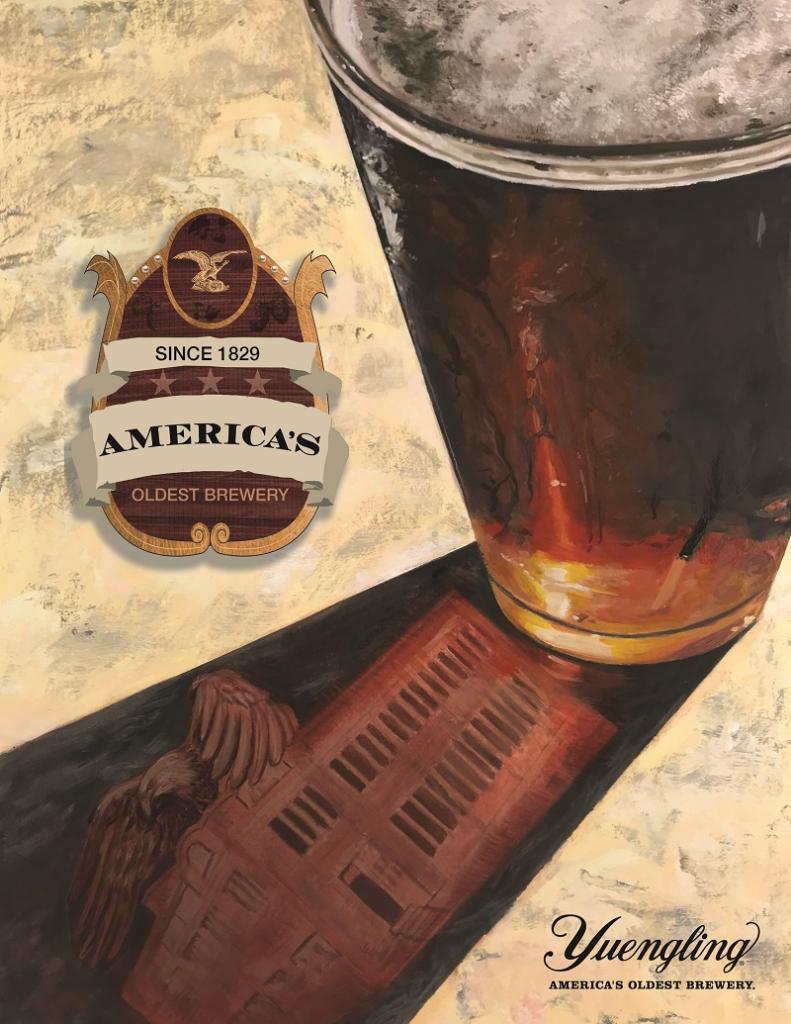 ACR:  With a low student-to-faculty ratio in each class, what's the culture like within the Illustration program at Nossi?
MF: Average student ratio in an illustration class is around 1 instructor to 8 students; this can sometimes be a little higher but it caps around 12 to 15 students maximum per instructor. The words 'family atmosphere' is often used by both students and instructors at the college. We are small enough to maintain a very approachable appeal to the students with their instructors. Students are encouraged to work hard and ask when they need help. This can result in emails and texts throughout the day and weekends because the student feels they can get that kind of support from their instructors. 
ACR:  Does the program and its students work with industry partners on projects or internships, or for post-graduate job opportunities?
MF: Yes there are always revolving internship opportunities that are made aware to the students. I often get mural opportunities for the city and I work with the students to design, create and execute those designs. 
We have a great career services opportunity here at the college. Students are kept aware of timely job opportunities, networking events, seminars and groups at the college. We actively push them to be engaged in the scenes around Nashville. The students who embrace that flourish in their growth as artists and finding job opportunities. 
ACR:  Switching gears a bit, what skillsets served you best in your own career? And how do you inculcate them into your students?
MF:  I have built upon my "God given talent" (as my parents would call it) since I was five years old and it has served me well with a keen eye for detail in my illustration and design work. Soft skills of listening to others in order to identify needs and provide proper communication is key in this industry. Talent can only take an artist so far. It's the ability to communicate and motivate others, be a good listener, help, guide and lead that makes an artist connect in the real world.
Most students come in and have great creativity and ideas. Yet, they do not know how to communicate their work to the world. Every semester we have critiques where a student learns to speak intelligently over time about their work. They learn to give and take criticism on a constructive level. This is practiced again and again until graduation. Our goal is to help the young artist produce their best level of creative work, prepare that work and be able to engage others with that work to benefit the needs of the market.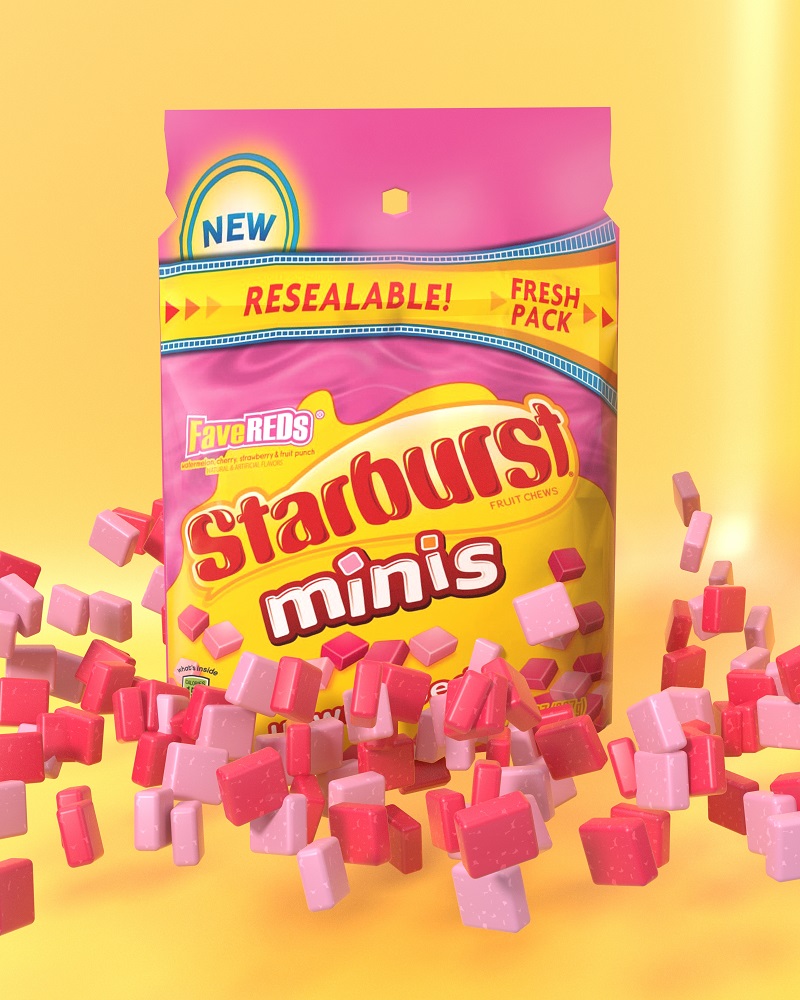 ACR: What do you value most about your role at Nossi that keeps you on your toes and eager to continue the journey with future illustration students?
MF:  I value being an artist- that is a gift that is not to be taken lightly. I know many artists that don't do art because they let life get in the way. The gift of turning your love of art into a living is rewarding in so many ways from monetary values to just loving what one does as an artist. The blessing of being a teacher lets me work with young creatives that have great creative concepts but don't know what to do with them yet. I love seeing them grow, learn and succeed. Every four years it is satisfying and sad to see them leave the school and go out into the world of illustration. I have had many students become friends and stay in touch after graduation. I love to hear what they are doing as they share their work and stay in touch. 
ACR:  And lastly, Mark, if a prospective illustration student is reading this what would you like them to know about Nossi's Commercial Illustration program that may be overlooked otherwise?
MF: I would like for a prospective student to know that what we have created here for the curriculum at the college is ever evolving. We listen to the marketplace, our advisory board and students to continually change and adapt to the world. We work hard, have fun and embrace lots of technologies that are cutting edge- this includes the 3D realm, puppet animation, drawing animation and motion graphics while still developing the basic skills of drawing, painting, figure studies, design and composition. We are always working to be the best artists that each of us can be. 
Check out more interviews at The Animation Career Review Interview Series.