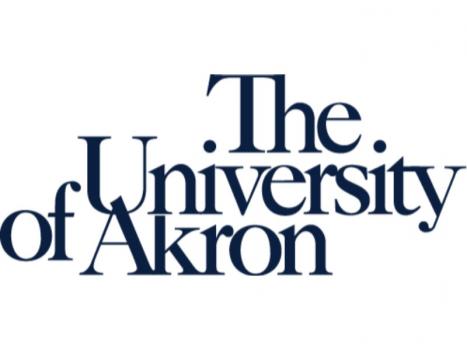 Michael Fay is the Head Coach and Director of Esports Programs at the University of Akron
We recently spoke with Michael Fay, the Head Coach and Director of Esports Programs at the University of Akron about their three facilities, commitment to academic excellence and innovation.
Animation Career Review: What are the esports in which your school participates?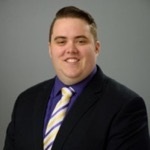 Michael Fay: At the varsity level, The University of Akron currently competes in League of Legends, CSGO, Overwatch, Rocket League, and Hearthstone. However, we also have a Club Esports program where students can form officially recognized clubs around whatever games there are enough students interested in playing. At the club level we have teams for Super Smash Bros., Fighting Games, Smite, Rainbow 6 Siege, Fortnite, PUBG, and many more.
ACR: If you offer esports scholarships, please describe your program
MF: We offer scholarships starting at $1,000 for varsity student-players with an opportunity for more depending on the rank and previous competitive experience of the player. We also offer scholarships for student-coaches and student-managers for each team which are for $5,000 and $2,500 respectively. We have over 50 students that currently participate in the varsity program on scholarship. Those students participate in regular practices, competitions, workouts, and study tables similarly to a varsity athlete.
While our club program does not provide scholarships for players, club teams have the ability to reserve our state-of-the-art gaming facilities for practices and competitions. These clubs are student organized, but some of our club teams are nationally competitive and serve as a great opportunity for students to hone their skills at their favorite game.
In addition, any PCs or consoles that are not reserved are available for free to any student in good academic standing for casual or recreational play. We have an extensive library of games for students to play and many of them we can offer free accounts so that students can try a game even if they don't own it.
ACR:  Please fill us in on your recruiting efforts.  How are potential students identified?
MF: We promote tryout applications across a wide variety of online forums and communities as well as social media. Many students also approach us after hearing about our program through word of mouth. We use the players application information such as rank, previous competitive experience, grades, and exposure to traditional athletics to prioritize a list of candidates to extend invitations for tryouts. Then we will extend a tryout offer to as many students as we can possibly facilitate at once. During tryouts players will get assigned to a team with other tryout prospects and play a series of matches. We record all the gameplay as well as the voice communications in order to review how well the students player, but also how well they communicate and coordinate with their team.
ACR: What can a student do to connect with your program?
MF: Students who are interested in connecting with our program can visit www.uakron.edu/esports to find out more information, get the contact info of staff, or to sign up for a mailing list about future news and events. They can also find our social media accounts which are named "ZipsEsports" on all platforms, such as: www.twitter.com/zipsesports
ACR: Esports are new to everyone.  Please share with us the story of how your program came to fruition.
MF: Our program was originally initiated by our University administration. They heard about how rapidly developing the esports industry was and how many students here at Akron would be interested in having a collegiate esports program at UA. They hired me back in January of 2018 to design and implement a comprehensive esports department that could offer students opportunities to participate in gaming however most interests them from competitive to casual and recreational.
ACR: As esports are so new, what are the common concerns you hear from students and parents regarding esports participation?
MF: One of the major concerns we hear from both students and parents revolve around time commitment. Students want to make sure that participation in esports won't impact their ability to complete their work and parents want to make sure that students' grades aren't impacted. We provide expedited access to tutors and study tables to help students manage their workload for this reason. Overall our players academic performance is very strong and our program has the flexibility to ensure students schedules are manageable and don't impact their performance in class. Academics are always the number one priority.
ACR: Tell us about the season.  What other schools are in your division and conference?  How many opportunities are there to compete for a student athlete?
MF: Seasons, division, and conferences can vary depending on the game and the leagues in which our teams compete. For most collegiate leagues the conferences are divided by region and we are usually assigned to the Northern Conference. There is a lot of really great competition within that conference such as Miami University of Ohio, The Ohio State University, Maryville University, and Columbia College. Usually competitions for each game occur weekly for about two months during the beginning of each semester. Postseason competition usually extends for about another month after that.
ACR: What can an esports student athlete expect in terms of time commitment?  How many hours of play, practice, travel?
MF: Our players usually spend about 12-15 hours a week participating in the program either in practice, VOD review, workouts, or competition. Travel is rare and for the most part only teams that make it to the national playoffs will travel for their regular season competition. However, we try to take each of our teams to a LAN competition or host a LAN invitational here at Akron at least once a year.
ACR: What are the academic expectations?  Are there minimum GPA requirements? Do you offer study tables or other programs to support the student athletes?
MF: Our varsity students are required to maintain above a 2.5 GPA minimum. Freshman and transfer students are required to participate in 4 hours of study tables or tutoring each week. However, all varsity students participate in The University of Akron's Collegiate Success program where they are paired with tutor-mentors that meet with them regularly to help them to manage their time, obtain progress reports from professors, and set up meetings with tutors.
ACR: Tell us about your coaching staff.
MF: We have 3 professional staff that help to coach our 5 varsity teams. As the Head Coach, I work closely with the student-coaches for each team to develop focused action plans for the team and the individual players, as well as help to resolve any issues with team synergy or communication. However, for the most part we look to our student-coaches to serve as the subject matter for their particular game. Each student-coach stays on top of developing trends in their game, professional strategies, and helps the team to apply those strategies however they would work best for our team.
ACR: Tell us about your esports practice and/or competition facilities.
MF: We have 3 dedicated gaming facilities on our campus. The first is the Akron Esports Arena, which is our varsity arena that is located in the entrance to our football stadium. This facility has 22 gaming PCs, a 9 foot wide hyperwall display, seating for 50 spectators, and a broadcast studio. We try to host spectator events and broadcast as many of our varsity competitions as possible. We've even had some of our local opponents come over to our facilities to compete against us live instead of online, which has been really fun.
Our second facility is the Zips Esports Center which is located in our Student Union. This facility has a varsity practice space with 22 PCs and then another 24 PCs and 10 consoles available for club practices or competitions, as well as recreational play. This space also has a viewing lounge with an 86 inch HD display and comfy seating for students to watch our broadcasts or any of the biggest tournaments going on.
Our third and final facility in the Zips Gaming Center which is located in our Honor's College. This space has another 24 PCs and 5 consoles available exclusively for recreational students.
ACR: Please share any unique qualities of your program (first one in state, emphasis on team)
MF: One thing that is unique about our program is our commitment to providing esports related learning opportunities. Our University was the first to offer courses in esports broadcasting. We also have an organization called the Zips Esports Network which is a student organization that functions like an esports startup business. Students who are interested in getting work experience that is relevant to esports specifically can join the team and try their hand at any of the disciplines that surround the esports industry such as graphic design, broadcasting, event management, social media marketing, application development, and more.
ACR: What advice do you have for prospective students wanting to pursue esports, as well as those specifically seeking esports scholarships?
MF: The best advice I have for students who are interested in getting into the world of collegiate esports is: don't wait until college to join a team. Many of our players go from playing at a high-level with random strangers every game to playing with a team with a fixed roster overnight. It can be a tough adjustment and as a coach I value candidates who have previous experience dedicating themselves to a teams success very highly.
ACR: Tell us about your goals for your program. (Do you expect to add more sports, scholarships, etc)
MF: We anticipate a lot of growth over the next few years. Within our first year we've contributed to the formation of 14 clubs involved over 600 students and we have over 1,300 students that use our facilities. Our goal for the next few years is to make sure we're able to respond to that growth accordingly whereever we see it. This may mean forming varsity teams in new games, increasing scholarship offerings, or adding to our facilities. Only time will tell.
ACR: From a competitive esports standpoint, what is the single most significant moment or accomplishment that stands out in your program's brief history?
MF: The single most significant accomplishment in our program's first year was certainly traveling to the NCAA Final Four Fan Fest to compete in the Spring 2019 Collegiate Rocket League Nationals. Not only did we win the championship, but the story of our success was aired in an ELEAGUE special on TBS. The players and myself were extremely proud of that accomplishment.
Check out more interviews at Animation Career Review's Interview Series.