Rhode Island may be small, but this beautiful state is big on charm. The nation's smallest state is home to one of the country's most scenic major cities—Providence. It also boasts some of the most pristine beaches in the U.S. Rhode Island has a plethora of firsts to brag about as well—especially in the world of sports. "Little Rhody" is home to the first open golf tournament, the first National Lawn Tennis Championship took place here, and in 1876, Polo became a first for the entire country—right near Newport.
Rhode Island may be off the radar for many people, but thanks to an undeniably rich history, coupled with beautifully manicured expanses, artists flock here to study, teach, and create. In fact, major filmmakers frequent the affluent city of Newport, the seaside city of Warwick, and pretty Pawtucket for unique interior and exterior visuals. And, the Rhode Island Film & TV Office makes it easy for filmmakers to produce in the state—from start to finish. The Office offers tax credits, ready-to-roll extras and crew, assistance with selecting locations, and more.
Just a few recent movies filmed in Rhode Island include Moonrise Kingdom, 27 Dresses, and Dan in Real Life. Other older (but still popular) films shot here include Me, Myself & Irene, There's Something About Mary, Meet Joe Black, and Amistad.
Because Rhode Island is a magnet for major Hollywood filmmakers, it is considered a great place for aspiring filmmakers. Rhode Island also has its fair share of excellent film programs. This means, an aspiring filmmaker may come here to study, but they remain here to work. Continue reading to learn more about studying film in The Ocean State.  
Rhode Island Film Schools
Rhode Island is home to only 13 Title IV colleges and universities. However, more than half of the state's Title IVs offer programs for artists and designers. Several of the state's best schools offer top-tier programs for aspiring filmmakers. Scroll through the list below to review Rhode Island's best schools for aspiring filmmakers and what they have to offer.
Bristol
Roger Williams University - Degrees Offered: B. A. Graphic Design Communication,
B. F. A. Visual Arts Studies with Concentration in Film, Animation and Video or Photography and Digital Media
Kingston
University of Rhode Island (Harrington School of Communication and Media) - Degrees Offered: B.A. Film/Media with Concentration in Production or Critical Studies; B. A.,
B. F. A. Art Studio with Concentration in Digital Art and Design
Providence
Rhode Island School of Design - Degrees Offered: B. F. A. Film/Animation/Video, Graphic Design, Illustration; M. F. A. Digital + Media, Graphic Design; Certificate Animation
More  Rhode Island Filmmaker related programs to consider:  

Request info
Selected Campus Locations:
Selected Programs: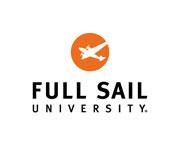 Request info
Selected Campus Locations:
Employment and Salary Trends for Rhode Island Filmmakers
Rhode Island is home to 6,110 artists and designers, up from 5,470 in 2002 (www.bls.gov, March 2012). They average $52,030 per year, up from $39,810 in 2002. Filmmakers are members of this lucky group and they work in multiple capacities in the creative world. They are producers and directors, animators and multimedia artists, art directors, radio and television producers/directors, and advertising and public relations professionals. Because they hold so many different titles, and employment information varies. For example, producers and directors average around $92,220 per year (mean), while filmmakers in the animation and multimedia industry average $68,060 (mean).
In the State of Rhode Island, salaried multimedia artists and animators average $57,380, up from $41,450 in 2006. The state lost 30 salaried animators and multimedia artists between 2006 (70) and today (40). The state's 310 salaried producers and directors average $63,280, up from $54,460 in 2006. Between 2006 and today, the state added 140 new producer/director jobs. Finally, Rhode Island is home to 1,110 public relations specialists, up from 1,030 in 2006. They average $58,600, up from $50,550 in 2006
It is important to note that the filmmaking industry has more independent workers than salaried workers, although exact figures have not been reported. These individuals may make more or less than the national average depending on focus area, geographic location, client base, and more. According to the Bureau of Labor Statistics, the national average for independent artists working as producers or directors is $111,590 per year.  Producers and directors that work exclusively in the motion picture and video industries average $115,920, and advertising and public relations professionals average $109,220 per year.