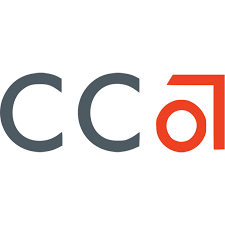 With just 1,500 undergraduates, California College of the Arts (CCA) provides an accessible, interdisciplinary, and intellectual environment for students to explore the arts within the broader context of creative curiosity and social responsibility. Among the school's program roster is its notable Animation BFA which finds a home in the enviable digs of CCA's Oakland, CA, campus.
Known for instilling time-honored principles while fostering creative talent and encouraging innovative risk-taking, the department works hard to train tomorrow's animation leaders. Co-chairing the animation department at CCA is veteran artist and former Pixar instructor Andrew Lyndon. Alongside a seasoned crew of faculty consisting of award-winning animators, Lyndon couples the knowledge he learned in his own career with today's industry demands. For our latest Q&A, we were delighted to catch up with Lyndon. We hope you enjoy.
ACR: Andrew, your background encompasses many of the visual arts including painting and filmmaking. When did you decide to turn your attention to animating?
Andrew Lyndon: I was working at Pixar as a painter and teaching painting and digital graphics software. When I was asked to teach After Effects, I had a lot of animators in my classes and I saw what they could do with the software… it blew me away! I realized I could animate, add audio, and use film techniques to really push my work to be cinema.
ACR: Having worked through the genesis and boom of the digital arts, what were/are the most challenging developments of this medium?
AL:  Quality! Digital is just a process that doesn't mean anything unless the content is there. Pixar set a standard for deep storytelling and amazing character development- along with great design and authentic animated performances. It was the seriousness and creativity which informed and made demands of the technology. That was the big breakthrough, and other studios have raised their game as a result.
I'd also say that animation education has changed. (It has) become more widespread; now there are more students entering the industry with deep knowledge of how the pipeline works, how to animate great performances, and they know where their talents fit into the big picture.
ACR:  Speaking of animation education, let's talk about CCA'a Animation Department. It's a BFA program, so students take a wide range of courses. How does this rigorous education benefit your students?
AL:  We educate students to become leaders, not just functional members of a studio. to do that, you need to understand more than just one focused skill set. You need to be aware of cultural issues, human behavior, history. You need to be challenged in many different ways; not just solving the animation puzzle. For example, I always exhort students to take glassblowing. Why? Because it's medieval technology- it requires manual dexterity and it includes a risk of failure...importantly, you can't hit the "esc" key. And, by the way, you work with a 2000 degree furnace!
The main thing is problem-solving and doing so in many different environments. It means that, when you are out of school and competing with a lot of other talented animators, YOU will be the one who can provide context, references, history, and real human understanding. It's what we look for in leaders.
ACR: As John Lasseter has famously said, animation is ultimately all about story. How do your students learn to develop a story and create memorable animated characters around it?
AL:  CCA students are challenged from day one to see animation as story. That means both the big picture (feature film story structure) as well as the immediate challenge of creating convincing and authentic animated performances.  Our students have story classes and they also complete multiple films that go through the complete story-building and critique process- the same way the studios make their films.
ACR:  And how about when it comes to collaboration… what's the best way to prepare students for the close teamwork they'll encounter in industry?
AL:  At CCA, we work in an environment of critique and collaborative filmmaking that works the same way studios work. Many of our classes work in the same way "dailies" function at a studio. Students get used to thriving in response to input, or "notes", from their peers and teachers. In addition, when they begin making their own films, students frequently recruit their classmates to be storyboarders or character designers or 3D modelers… even to animate segments of their film. Most animation is a team effort, which turns out to be highly creative, stimulating, and also very social.
ACR: Any other lessons from your Pixar days that you still impart to your students?
AL:  John (Lasseter) always said that before you can begin creating relationships between characters, you need to establish the world and it's rules. How big are ants compared to grass? When do rats run like rats and when do they stand like people? It's important for the world to be consistent and believable so that it can be a container for what happens within it. I would say the same is true for character development: you need to establish baseline behaviors or actions that visually define a character's true personality. Once that is clear, bring on the drama!
ACR: Given that hardware/software are constantly evolving, how do you determine which are the most important for students to get comfortable with?
AL:  I have to digress and say that a lot of our students love to draw- all day and night- so it's important to remember that an earlier technology, the pencil, still has a lot of power for us.
For digital software and hardware, we make decisions based on two factors. The first is asking what helps our students most clearly and efficiently to achieve their vision. As young filmmakers, productivity is elusive so we look for what works and has the fewest stumbling blocks. And second, we use software that either is in use on a daily basis in the industry or uses features (ex. a time graph, bezier curves, or key frames) which exist in any animation software whether off the shelf or proprietary. When you can adjust Bézier curves in Maya or After Effects to change a motion speed, you can translate the ability almost anywhere.
For hand-drawn animation, we've been using Toonboom and TVpaint with backgrounds created in Photoshop. Vector work is usually in Flash; Dragonframe for capture - either stop-motion or drawings - and Maya for 3D modeling and animation. We also have some very up to date hardware including unique custom-made tables that switch between hand-drawn and digital animation at the switch of a button, and classrooms outfitted with Cintiqs including the large scale 24 inch screens.
ACR:  What do you and your faculty colleagues think of the latest advancements and trends we're seeing in VR?
AL:  Our faculty are really excited about VR and we are talking everyday about how we want to get involved, especially now that it's become accessible in terms of hardware (including phones). The excitement is also the challenge for us: to create a curriculum and classes when no one really knows what VR is or what it will be. There's no history. But we love the fact that it represents a whole new kind of storytelling - there's that word again - that could work with a new set of techniques. Even just the fact that there is no rectangle in which we can create a composition opens up the narrative; there are no edges; no up or down. So how will we make it? That's what's exciting.
ACR:  Are there any animated films you've seen lately which have inspired you or done things a bit differently?
AL:  At CCA, we say, "make art that matters". That's very important from both an artistic and a social change perspective. That's why I was so excited to see the thoughtful messaging blended into great storytelling and artistic achievement in "Zootopia". The characters had interactions that addressed real issues and they didn't shy away from the difficult stuff - such as racial assumptions - but they did so in a way that pushed the narrative forward without losing momentum. It's the difference between the new and old Disney. "Zootopia" doesn't preach- it uses true dialogue. Many millions of children will see that movie, and they'll connect with the genuine explorations and solutions the characters grapple with. To me, it means that animation has come to the front of expressive and meaningful film making.
ACR: There is arguably no better spot to study the craft of animation than the hub of the San Francisco Bay Area. What are some of the opportunities that your geography presents to CCA students?
AL:  The Bay Area is an amazing place for innovation, technology, craft, and a history of social change. Our students really feel it and take advantage of the vibe while they are here. But one of the best opportunities is simply our faculty! They come directly from Pixar, Industrial Light and Magic, and Tippet Studios. Some are from television and some are fine artist filmmakers, so any  class might be a bit of an internship/mentorship/master class. Students are able to improve their work and have it be seen by the best and most connected animators anywhere. We've had students intern or work at Pixar, Industrial Light and Magic, Tippet, Bento Box, Sony Pictures, Nickelodeon, and Laika Studios, to name just a few.
ACR: Last but not least Andrew, working in the competitive world of animation requires a certain sensibility that you touched on earlier. What advice do you offer your students for the careers that await them?
AL:  Follow your ferocious drive to be not just the best animator but a leader and visionary! That means studying the principles of animation, acting, and directing with passion and depth until you know it inside and out. It means collaborating with your classmates- it's an important skill, and hey, these will be the folks in the business for your whole career. It means challening yourself with hard books, art movies, cooking, karate...whatever is hard. Get yourself into intellectual struggles that will broaden your intellect. Say good things all the time - never say bad things about co-workers. And finally, don't seek out those who could help you - seek out those who you can help.
Check out more interviews at The Animation Career Review Interview Series.