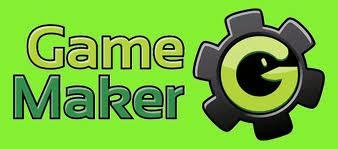 As someone who used GameMaker in a few classes back in college, it was a delight to talk with a few members of its development team. After speaking with Mike, Geoff, and Kirsty, it was great to discover that millions of people have used the software since 2007, because it truly is one of the best game making tools in the world, both for individuals with no budget, and even teams who have moderate budgets. Be sure to read to the end to see their excellent advice for aspiring artists, as well as information on current and upcoming sales deals on their software!
Tell us a little bit about your company's studio(s). Where are you located at? How many employees? What else should our readers know about the people who are responsible for the software they use?
Our head office is located in Dundee, Scotland, UK which is of a sunny disposition and was set up in amongst the heart of the Scottish gaming industry community. We have approximately 15 staff working in our office which has grown from just 3 in over a year!
Our staff key areas are split as below. We are a very tight knit team, despite concentrating individually on very different areas and this is a real benefit over bigger companies where communication is often done through meetings and minutes. We also cross and overlap each other's work often, so it's a real team effort.
Mike (Dailly) Head of Development.
Russell (Kay) Chief Technical Officer.
Kirsty (Scott) Community Manager.
Stuart (Poole) Head of Publishing.
Lee (Turner) Web Master.
Geoff (Gunning) Art Manager.
What do you think is a current trend in your target market's industry? How did the most recent version of your software try to focus on this?
There has been a sudden, but very definite shift away from Flash into HTML5, mainly due to the increasing popularity of mobile devices like iPads on which Flash is not available. Because of the cross platform nature of HTML5, developers have [begun] switching away from Flash in droves in order to target platforms which would traditionally be unavailable. But many difficulties still exist, and while it's certainly possible to create a single game across multiple devices from scratch, the tools are still very rough and difficult to use. We saw an ideal opportunity to bring the ease of development GameMaker delivers, into the world of HTML5. GameMaker gives an incredibly rapid development cycle, far quicker than what has traditionally been used for games, and one which YoYo Games itself has used time and again to produce iOS and Android hits. We therefor spent some time working out if the platform would be suitable for HTML5, and once we got some of our games running, it became apparent that it would not only work, but prove to be an incredibly powerful platform to use.
When rumors of the new Facebook platform: Project Spartan, began surfacing we got increasingly excited. Not only could we provide some powerful tools to the web development community, but suddenly they would get access to over 800 million new customers! As a tool provider this seemed like a match made in heaven, and we decided to put all our effort into making GameMaker:HTML5 and getting the tools we'd been using for years, into developers hands.
When Facebook finally launched Spartan, it also became apparent that the soon to be released GameMaker:Studio would have an even bigger role than we had ever thought possible. With the ability for Facebook to access native apps on iOS, it means that the new cross platform development tools will allow you to easily develop for HTML5, iOS, Android, Windows and Mac, all from within a single tool and with little or no code changes. With this revelation, our path was well and truly set.
What do you think is the most underrated aspect of your program?
When we launched YoYo Games in 2007 we made a fundamental mistake. We hadn't found the right technical experts to support and develop GameMaker. Many of those who have been using GameMaker for years, would remember that we launched GameMaker 7 in early 2007 and didn't issue a single bug fix or update for almost two years before we then launched GameMaker 8.0.   Even then we didn't release many fixes or updates for the next 6 months. Now, with GameMaker Standard 8.1 we are issuing updates and fixes constantly, and is often overlooked as a major feature. 
We also work hard to help support developers, taking time to interact with the massive online community GameMaker has built up over the years, not only helping with show stopping issues, but involving them in the future design of GameMaker itself.
What do you foresee as the future demands of the market? What's the next big thing?
We are keeping a close eye on the development of Smart TV very closely, it's building momentum, but the TV market can spin on the head of a pin! We're also particularly excited about the Raspberry Pi. Such a small, cheap computer could alter the way we think about games, not only for playing, but for development as well.
How does your studio plan on adapting to the future? What features and improvements should users look forward to in your product's next version, and is there a target release date yet?
Our studio plans are very organic and we are small enough to adapt quickly to the ever changing market conditions and new technology. The bar is always being pushed higher and higher so you need to be very nimble and fast to react. We make plans for the next 3, 6 and 12 months but they constantly evolve depending on current developments and trends. It keeps things fresh and exciting certainly!
The next "big thing" for us is GameMaker Studio. This will be an exciting product for everyone, and we have lots of the community already asking about its features and when they can buy it.  With this new product we will allow users to target not only windows and HTML5, but iOS, Android, Windows, Mac and Symbian. It's a product which will truly allow our developers to maximize their sales potential, without the need to continually rewrite the game in Objective C, Flash, C++ or whatever else the market throws at them. They can finally just concentrate on writing games, and then export to the platforms they think give them the best returns. Those waiting patiently but excitedly will appreciate it will be worth the wait! Watch the demo video here! We plan to have a sign up page on the YoYo website, similar to the previous HTML5 one, which we can give you information and news on this release ahead of public announcements. This should be up hopefully anytime now.
After that, we will be taking time to rewrite much of GameMaker, including the IDE and most of the runners. This will take some time, but it will bring the Mac version of GameMaker inline with the windows and Studio versions, but would also allow us to support Linux if the market is there. Once this is done, GameMaker developers will really be spoilt for choice.
When was GameMaker 8.1 released? Roughly how many people across the world have purchased or licensed your product, and which countries account for most of the sales?
GameMaker Standard 8.1 was announced in April 2011 and released 1st June 2011, and it's most popular in North America. However, it's massive in education, and many of our sales are to schools, colleges or universities, and while we haven't tracked ALL these sales, it's safe to say there are tens of thousands of GameMaker 8.1 users around the world.
But something what's equally important to remember, is that many places of schools/colleges etc, as well as many users don't buy the software at all, but use the free GameMaker:Lite edition. Downloads of GameMaker:Lite regularly hit thousands and thousands each day, and have continued to do so for many years. This means there are literally millions who have used the software, and while many go on to buy, even more are just as happy sticking with the Lite version. This makes GameMaker one of the biggest game making tools in the world.
Do any schools or online sites offer classes or training for your software?
Many schools create their own courses around GameMaker, creating interactive tools for learning subjects as well as learning game design. It is an excellent gateway product to introduce game creation and to build an effective pathway for students and teachers to these platforms. We are currently building on the educational side of things to bring resources together for those who already teach with GameMaker and those considering it, but who need help.
Likewise, there are many sites on the web that offer specialized training/tutorials with the YoYo Games official ones, and give step by step guidance on creating games within GameMaker.
What companies have used this software professionally in the past few years?
There are over thousands and thousands of schools and Universities that use GameMaker for professional teaching purposes. There are of course, other game development studios that use GameMaker for commercial products such as; Vertigo Games, Maocube and various developers that have published by YoYo Games already. Of course, we also have our own production side, which has been publishing highly successful games for the past year including the hit game Simply Solitaire, which was number one in over 60 countries.
What section of your online community should beginners check out first? What section will veterans get the most out of?
If you are new to GameMaker, then you should definitely check out the Working with GameMaker section which has tutorials, documented examples and you can search through the questions on Novice with replies from our experienced users for those starting out.
For those already familiar with GameMaker and confident with GML, then it's likely that they are already deep in their own projects and looking for feedback on their design and ideas. GameMaker Community, Game Subforum is the place to gain peer advice and critical review.
What advice would you give to aspiring artists?
GameMaker provides more opportunity than ever to implement your own unique visuals so try to avoid clichéd styles and inject as much character in your artwork as possible. In a crowded marketplace, nothing gets your game noticed more effectively than an individual, interesting art style so don't be afraid to experiment.
Which achievement is your company the most proud of accomplishing?
We are particularly pleased that we have been able to remove the barrier to multiple platforms. Previously GameMaker was very much windows only, but we have not only proven that it can run on other platforms, but that you can make professional games on very limited platforms (such as the PSP), all from a single code base. In fact, we regularly output many platforms from the same codebase, within a day, something that has traditionally been very tricky to do.
Are there currently any sales deals available for any of your products?
The current deal with have is with the release of GameMaker:HTML5, this was released in BETA form and available at a starting 50% discount of $99. We had a website sign up for those interested in hearing news pre-release and we offered them a generous $20 off this on launch as a thank you.
Academic establishments that are looking for multiple licenses to install in the classroom can contact the helpdesk for an arranged quote. Many schools are under tight budgets and the Lite version isn't ideal for their purposes so we are keen to make life easier [on] them by offering [a] discount on multiple license orders and a simple deploy over networks with our license stamper.
When GameMaker Studio is released we will follow suit as we have with all GameMaker launches, and offer generous discount upgrades for those with current versions of GameMaker:HTML5, with more info on this to come in due course.
Check out more interviews at Animation Career Review's Interview Series.