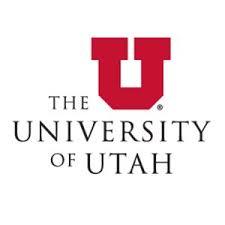 The son of a rocket scientist, Robert (Bob) Kessler was arguably destined for studies that were out-of-this-world. But it wasn't the darkness of space that drew his attention; instead, it was the emerging new world of computer science that sucked him in with the force of a black hole. Earning a B.S., M.S. and Ph.D. in the subject from the University of Utah during the 1970s, Kessler worked in software R&D and founded several companies before turning his attention back to his alma mater as a faculty member in the School of Computing.
Kessler hit on a new idea while listening to a former student give insight to his latest crop of undergrads- one that coupled computing with art to fill the needs of the video game industry. Thus the Entertainment Arts & Engineering (EAE) program was born in 2007 and Kessler has served as its Director ever since. Drawing students, faculty and ideas from both the College of Engineering and the College of Fine Arts, EAE's unique qualities haven't escaped the eyes of industry and academia. It consistently ranks among the top video game design programs on the continent (it snagged the #1 spot on the Princeton Review in 2013). In our latest spotlight Q&A, we catch up with Kessler and ask him what makes Utah's EAE program tick. Enjoy!  (This interview was done via phone & has been edited minimally for length & clarity).
ACR:  Utah's Entertainment Arts & Engineering program is like few others, blending computer science with fine art and gaining many accolades since its inception. How and when did you decide that this approach was one worth taking?
Robert Kessler: In 2006, I was teaching a sophomore engineering class about building large pieces of software. The students took existing pieces, added features to them, repaired bugs, and all those things that can be done with large software. I attended a Microsoft Summit and the Valve people (HalfLife 2) were there giving a talk; for a (minimal) fee, I could get access to their source code. I knew most students love video games and the Valve source code was just the sort of large software piece that they could modify and create new games from so I adapted my class to use it. That got me thinking about games.
Shortly after that, I invited one of our alumni who was at Avalanche Software (purchased by Disney Interactive Studios) here in Salt Lake City to talk to our students about working in the game industry. During that talk, I asked him what (skills) students should have to get hired in the video game industry. He said they look for great computer scientists and great artists who can work tightly together. That was the genesis of EAE. I started working with my colleagues in Computer Science and in the Film Department; we talked to a bunch of companies in Salt Lake City and put together our undergraduate program in 2007.
ACR:  In those relatively short years, the EAE program has made a rapid rise to the top. How big is it?
RK:  It's an extremely popular program. We now have about 300-400 students. We have about 60 undergraduate seniors this year. It's almost amazing how fast we've risen up. The first year we made it into the top 50 in Princeton Review's video game design programs and since then we've climbed all the way to #1 (in 2013).
ACR: Do students come primarily from a computing background or art?
RK:  That's a good question. The way our program works is that students either get a Bachelor in Computer Science or in Film & Media Arts with an emphasis on EAE. In the beginning, it was heavier on computer scientists, but last year in my capstone we had a 50/50 split. I think it's fairly balanced right now.
ACR:  Tell me about your faculty- their backgrounds are as wide and diverse as the subjects they tackle.
RK:  They really are. We have a bunch of full time faculty and we also use industry colleagues from the local game industry to help teach masters level, industry-focused classes. It's a really nice balance of traditional and adjunct faculty.
ACR:  You mentioned the senior year capstone project for undergraduates. How important is that course for their education and career prospects?
RK:  It's a major component of our undergraduate curriculum. It's a place where students take all the classes and skills and theories that they've learned and apply them to a large scale project. We start with everyone in the graduating class pitching their own game ideas. The students narrow them down to 8 or 10 games; then they build prototypes, create concept art and pitch those games formally to an industry panel from every big game company in Salt Lake City. Along with our faculty, the panel narrows them down even more.
This semester, our sixty students are in five teams of roughly twelve students. Last year the games were built for PlayStation Vita. This year we're trying to do Xbox One games so that they'll be able to publish their games on the platform. Publishing, by the way, is a requirement for graduation; they get to experience the joy and fun and hard work of creating a game but they also take it to the next level to get certification approval and meet the rule requirements. For instance, PS Vita rules were that games had to work on Sony Android phones, as well, so students had to build for cross platform applications.
ACR:  Your students- especially grad students- work on a number of interesting research projects. Many are games and apps that address education or healthcare issues. What's the feedback from them on designing serious games?
RK:  I think a lot of students grow up thinking about designing the next Halo. There's certainly a joy in creating games that make people laugh or have fun, but serious games and games with purpose like medical games… it's a whole different level of enjoyment and self-satisfaction for them. They get to speak with medical practitioners and police officers and educators and other appropriate people which they love. In our first semester of the Masters program, students learn rapid prototyping and work in small teams on four projects in four weeks. This past semester, they chose to do a serious game. They get a lot of enjoyment out of it. I'm really proud of our serious games, especially those that help patients and kids.
We also have the GApp Lab run by Roger Altizer- a member of our faculty. Its focus is on developing therapeutic games and apps collaboratively with EAE and the (University of Utah's) Center for Medical Innovation. We have 25 or so graduate students employed in the GApp Lab which is incredible.
ACR:  Where do you draw most of your graduate students from?
RK:  Our grad students are coming from all over the place. This year we have 60 of them and only about 3 or 4 came from our undergraduate program. The rest come from Utah and all over the country. About 40% are international students who bring fantastic diversity and experiences; what's cool about games is that while some games are universal, culture often plays a role. International students bring different perspectives on games which is great for everyone when it comes to design.
ACR:  Lastly, what sort of legacy would you like to see EAE leave for its students and the gaming industry?
RK:  One thing we think about constantly is teaching design to everybody- not just those who think they want to be designers. It makes everybody better at what they do when they understand the fundamentals of design. I hope that will have a positive effect on industry. We also preach process; it's a highly iterative and agile process. We try to avoid the kind of chaos that lots of game development is. By creating a culture here at Utah where process is valued, we hope we can change the industry when our graduates start working. We have a lot of graduates all going to industry so that's my hope.
Check out more interviews at The Animation Career Review Interview Series.