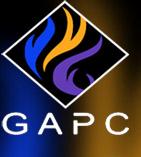 Ron Allen might be a "self-described, self-taught, industry ''fossil'" but he knows his shit. As the Creative Director for GAPC Entertainment he has led the Ottawa-based studio to success year after year. Producing content across most genres  GAPC has produced award-winning docu-dramas, children's series, biographies, documentaries and dramas with "creativity and a whole lot of heart!".
I could list his huge client list and projects, but I do not have the time to manually enter all his titles here from the stone slab his first projects were carved into. OK—there were no stone slabs but 25 years ago the computers were likely about as fast as carving in stone. And his company nonetheless was able to create an instructional video for the Department of National Defence's CF-18 Hornet fighter pilot—from scratch, with no model, by creating individual scripts for the modelling and animations. That's an education you can't buy.
Ron happily responded to our request for an interview, and you aspiring animators would do well to listen to this 'fossil' and his decades of experience (and success) in the ruthless animation industry:
What is your firm's focus within animation and what led your firm to have such a focus?
Our focus at GAPC is to provide our government, corporate and broadcast clients with the best product possible within their time and budget constraints. We focus mainly on motion graphics although in the past we have delved in to cel and 3d character animation.
Fill in the blank: The future of animation is _________.
I think interactive 3d holograms would be pretty cool.
What are the best and worst aspects about working in the animation field?
The best aspect is the variety of projects you get to work on...each project is unique. The worst aspect is getting creative block when you have a looming deadline.
Among your firm's achievements, which one(s) are you the most proud of?
A few years back, GAPC re-created St. John's Newfoundland in the 1700's in 3d for a Parks Canada exhibit. The project involved a lot of research in creating houses, forts, battlements, ships etc. and consultation with experts. Considering it wasn't a big-budget project I think it turned out quite nicely. 
What skills/qualities does your firm seek out when hiring new employees?
A good work ethic is always a plus as is not being afraid to put in the hours to get things right.
What particular schools, if any, does your firm recruit new hires from? If none, where do you recruit new hires?
We tend to hire from Algonquin college in Ottawa because we have a good working relationship with them.
What advice would you give to aspiring animators?
Be aware of your surroundings. Observe. Check out how light reflects off an object...how shadows fall...how objects move and interact...be prepared to sell Amway :)
What were your most challenging projects, and why?
Back in the 90's our company was hired by the Department of National Defence to create a series of training videos for CF-18 Hornet fighter pilots, on the operating envelopes of the plane with different fuel/weapons configurations. At the time there were no websites where you could buy a F-18 model so we had to model it from scratch using photos and some rough schematics as our references. The software we were using (Intelligent Light) had a limited graphic user interface so most of the modelling and animation were scripted-–very time consuming. Fortunately we had a good budget and were able to fine tune things and add the extras that make a project schwing. I look back at it and the videos still hold up today almost 20 years later.  
What kind of education did it take to get you where you are today?
Completely self taught. I'm a fossil, I started well before there were animation courses in colleges and universities. 
What animation software packages does your firm prefer to use? Which one would you recommend to beginners?
At GAPC we use Adobe CS 5 and 3dmax 2011. As for software for beginners I would recommend learning After Effects, it's very widely used. But the reality is anyone can learn software, it's the talent at the end of the crayon that matters. 
Could you share with us your best story about working in the animation industry.
A few years ago I was working late on the night before Halloween. A lot of the staff were preparing for a party and getting their costumes together. I had no time as I was trying to work out a particularly troublesome effect. Our receptionist came into the studio and tried to pry me away from my workstation. With no luck she asked, "Hey Ron, what do I need to look like Frankenstein?" Without looking away from my screen I replied "Boots." 
Has the trend of outsourcing animation overseas affected your firm, if yes, how have you dealt with it or compensated for it?
Most of our in-house projects are tailored so that outsourcing is not an issue. It does affect some of our broadcast projects in that here in Canada we tend to have smaller budgets so we have to mold the creative so we can keep the graphics/ effects and animation in-house. 
Do you think that there is an increasing or decreasing demand for animators overall? Why?

There is an increasing demand for animators from industrial applications to the proliferation of 3d and computer generated feature films. Almost every commercial on television has effects/animation.
The internet is increasingly able to deliver more complicated and sophisticated visual content. Technology changes so quickly as do software applications that it's difficult to keep up. The flavour of the day is constantly changing. The public has grown up with the technology and I am looking forward to seeing how the boundaries are expanded by the new generations. 
Check out more interviews at Animation Career Review's Interview Series.