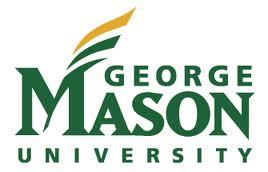 Combining computer technology with the visual arts, game design is the perfect fit for those possessing an aptitude for both the sciences and the arts. It's also a preferred choice for many aspiring animators who can put their skills to use in numerous industries. While a growing list of colleges and institutes offer degree programs in game design, many of those at the top of their class set their sights on George Mason University's globally-distinguished Computer Game Design Program for a BFA or MFA.
One of the most academically rigorous of any program anywhere, GMU students immerse themselves in the computer sciences and visual arts, learning from a robust faculty of professionals who have combined their love of game design with a passion for teaching and research. Among the most unique attributes of this pack-leader are the public and private sector partnerships that the department has carefully cultivated through the years which students take advantage of for research and internship opportunities.
To learn more about GMU's Computer Game Design, we caught up with Assistant Professor Greg Grimsby who teaches courses in Computer Animation and Advanced Game Modeling. Finding his niche in the game industry before degree programs existed, Grimsby talks about the importance of a solid foundation coupled with an understanding of the latest tools and trends for game design students today. (This interview was conducted via phone and has been edited where necessary for length & clarity).
ACR: Greg, thanks for being our latest participant in the Interview Series. To start, tell us a little about your own career in game design and how you got your start.
GG: That's a good question. Today's students can leave high school and make the statement that they want to become a game designer and pursue an education to meet that goal. When I went to college, there weren't game design programs. This was 20- some odd years ago. Even classes in graphics were very rare at the time.
I went to James Madison University and studied painting and drawing which allowed me to further my artistic skills. But my opportunity to get a job was random. I was working in a store when a few game designers came in and started talking about the game they were working on. I pounced on them and found out that they were at a local studio that I had never even heard of. So, I got my start in the business that way. I wasn't trying to get a job in games specifically, but it matched my skills and interest.
ACR: Things have certainly changed since then on the education front! GMU's program carefully integrates the arts with the sciences for a holistic approach to game design, doesn't it? 
GG: Yes. We do have lots of tools and software which we teach but we also teach students how to be creative problem solvers. Our director, Dr. Scott Martin, was instrumental in the initial vision and desire to take this approach.
Because of my background in fine art, I have a strong appreciation for foundational skills and being able to express an idea through traditional media. Some people distinguish commercial versus fine art. Of course, a commercial artist will remind you that even the great masters of old were earning money and doing commissions. I try not to put them each in their own little boxes. I want them to get along.
At Mason, we teach students to have the desire to create things that do not already exist- to use their mind's eye to create something effectively. They start with nothing before creating an idea, giving it definition and communicating that into an end product. To use your word, it is a very holistic approach.
ACR: Your graduates are incredibly successful, applying their skills to a variety of applications. How do you do it?
GG: (We work) with the principal of giving students an understanding of the entire process. We try to teach in a team environment with collaboration because that mimics what it's like working on a real game team. We have students who aren't necessarily interested in becoming game artists; they may be interested in story or interactive experience or the art itself. But by giving them an understanding of the whole picture, they can decide what avenue they want to pursue. We nudge and nurture them along the way, getting them to find that place where their passion intersects with their skills so they can understand what they really love. They need that drive and passion if they are going to rise to the surface and succeed.
ACR: One of the most alluring elements of the program is its close partnerships with both public and private organizations to research and discover innovative solutions for various modern-day issues from education to gang violence.  Why are these partnerships so crucial to your students' education?
GG: We do more than teach our students how to develop a game with mazes and creatures to fight because that's only one component of what game design is- it's certainly a very visible component, but it's just one aspect nonetheless. There are many places where students can exercise their skills outside of traditional games and discovering (those areas) really stretches their minds. We will continue to get our students exposure with these partnership opportunities because the practical experience gives them an enriched educational experience. It also makes them more employable.
ACR: Speaking of employment, do industry trends alter what you teach students at GMU?
GG: Yes. For instance, we have mobile game classes and developing app courses that we didn't have 5 years ago, along with professors who teach those courses with experience in mobile app development. At Mason, our challenge is to be very aware of trends. Our faculty tries really hard to work on projects that stay tapped into the latest shifts to provide students with up-to-date, relevant information.
ACR: Switching gears a bit, there have been relatively few women working in the game industry historically for a variety of reasons. In your own experience as both a professional in the industry and now an educator, do you see this changing?
GG: Just looking at our female students in the department and comparing that rough ratio to the number of female developers I worked with earlier in my career, there are no doubt higher percentages of women involved today. So that's a great thing.
What's changing? In general, games have gone from being thought of as a geek's past time to something that's accessible and something that many people participate in. Ten years ago, if a young girl was playing this or that on her computer, it might have been frowned upon by her friends. But because of changes with social and mobile gaming in particular, things have evolved. Of course, an interest in games is not the same thing as wanting to make games. But programs like Mason will continue to help as we see more and more women developers so that young girls can have role models and aspire to take that journey. And that's awesome.
ACR: Lastly Greg, what do you appreciate most about teaching in GMU's Computer Game Design program?
GG: My answer is probably- hopefully- the same as any educator. When I know I'm helping a student achieve what they want to achieve, it's immensely satisfying. I'm helping to cultivate their passion and they are having a positive, growing experience. It's a different experience than when I was making games, where you're working in a team and everyone has many milestones and the game might not even ship at the end of the day. In teaching, I can make a difference for students on a daily basis and that's a very rewarding thing.
ACR: Greg, it's been a pleasure. Thanks for filling us in on George Mason's Computer Game Design program!
GG: No problem. Thanks for the opportunity, Bonnie.